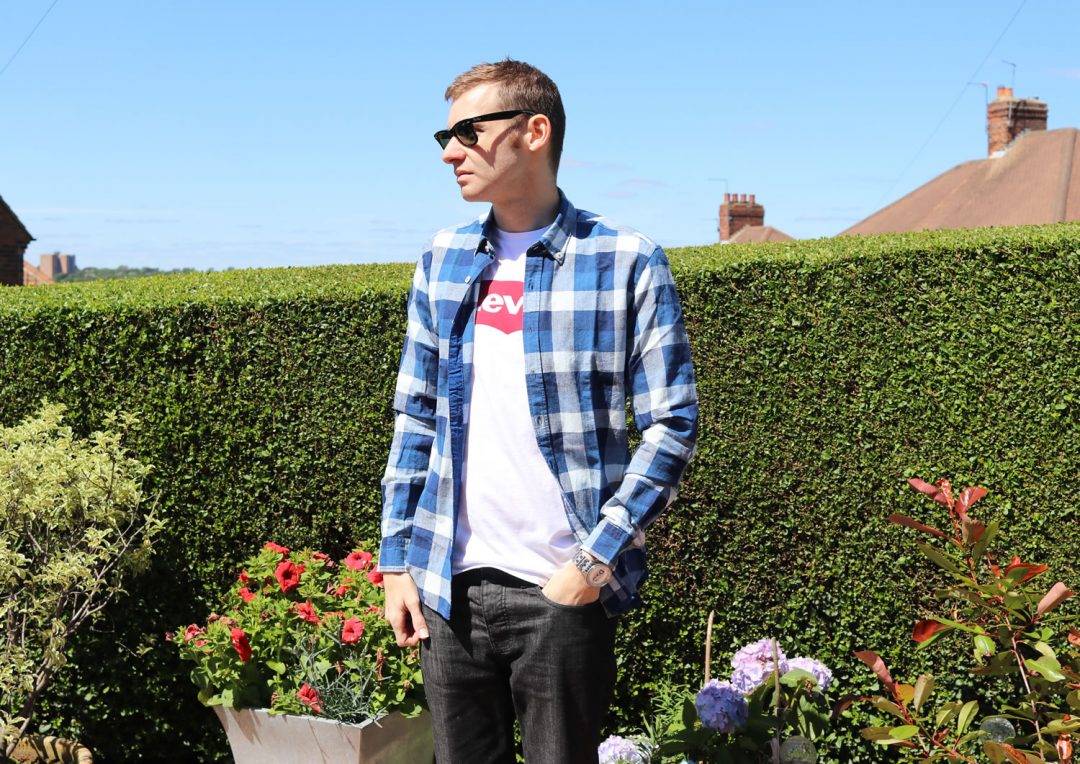 Hey guys!
I hope you're having a good Tuesday. We've had some brilliant weather over the past few days, and that's coming to an end (apparently) tomorrow so I made the most of the rain-less days and got out and took a couple of shots in my new check shirt I got from Mango Man in the sale.
When it comes to check shirts I really love them, but I only love a particular style. I like so many checks and patterns, but my favourite are buffalo prints, or checks which are medium-large in size, just like this shirt. The really large "plaid like" checks and squares can look a bit too big for my liking, and although I do like smaller "gingham like" checks, the type I am wearing here is by far my favourite. Whenever I see shirts in this pattern I am drawn to them, and always consider buying them, and in this case, I did.
A brand which is really good at these is Gant, I own a lot of shirts with this pattern from Gant, but the problem is, they're quite baggy on me these days. The Summer sales have been on for a couple of weeks, so it was my chance to have a look around for some shirts for Summer with my favourite pattern on and get a few. I only found a few, and this was the best of them, from Mango Man.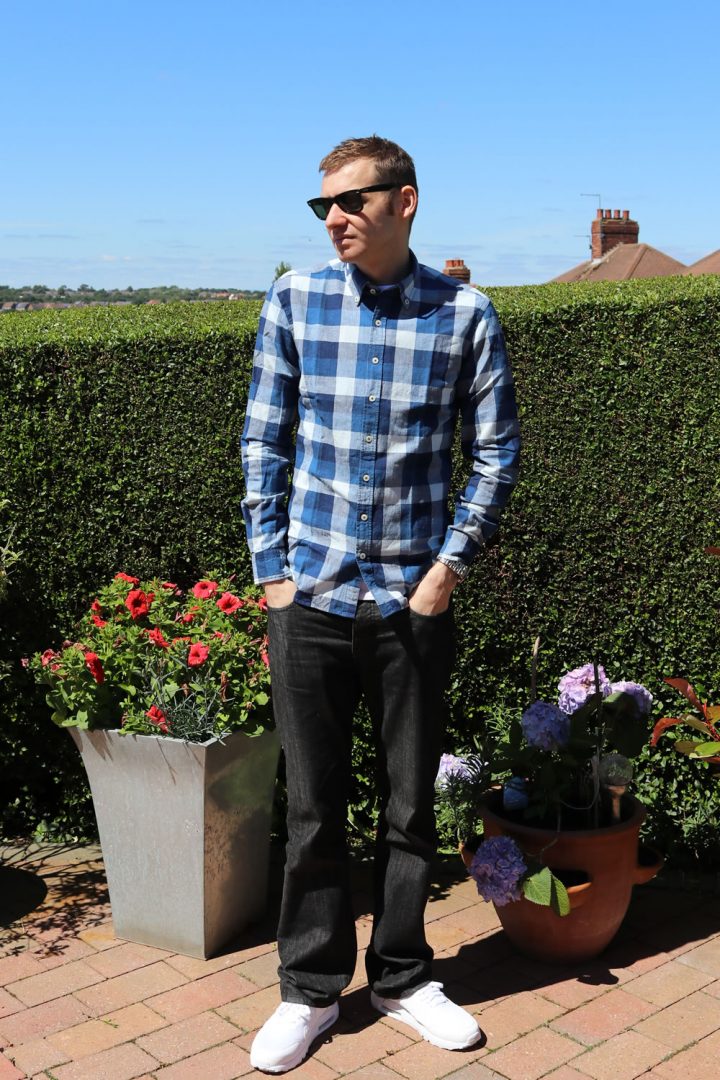 I already have similar shirts like this from Mango, so I know I like the feel and the fit to them. This one is a slim fit which I prefer these days. The best thing about shirts like this for Summer is that you can layer them with a T-shirt for the ultimate in casual Summer style, while it still maintains some smart aspects to it. The option of wearing it open is cool, and if you like you can then button up and wear it as a proper shirt, if it gets cold in situations such as a cold evening.
The shirt comes in a mix of linen and cotton, which is perfect for the hotter weather that we've been getting. It cost £18 in the sale, so fairly inexpensive, and if they had more styles and colours I'd definitely go for a few more. You can see it at Mango here.
So I wore this shirt with my black jeans and all-white Air Max 1 trainers, and for the under shirt I went for the classic Levi's logo shirt in white which I adore. If you're looking for some cheap fashion or clothing I'd suggest having a good look around, the sales are still on, but they'll be ending soon!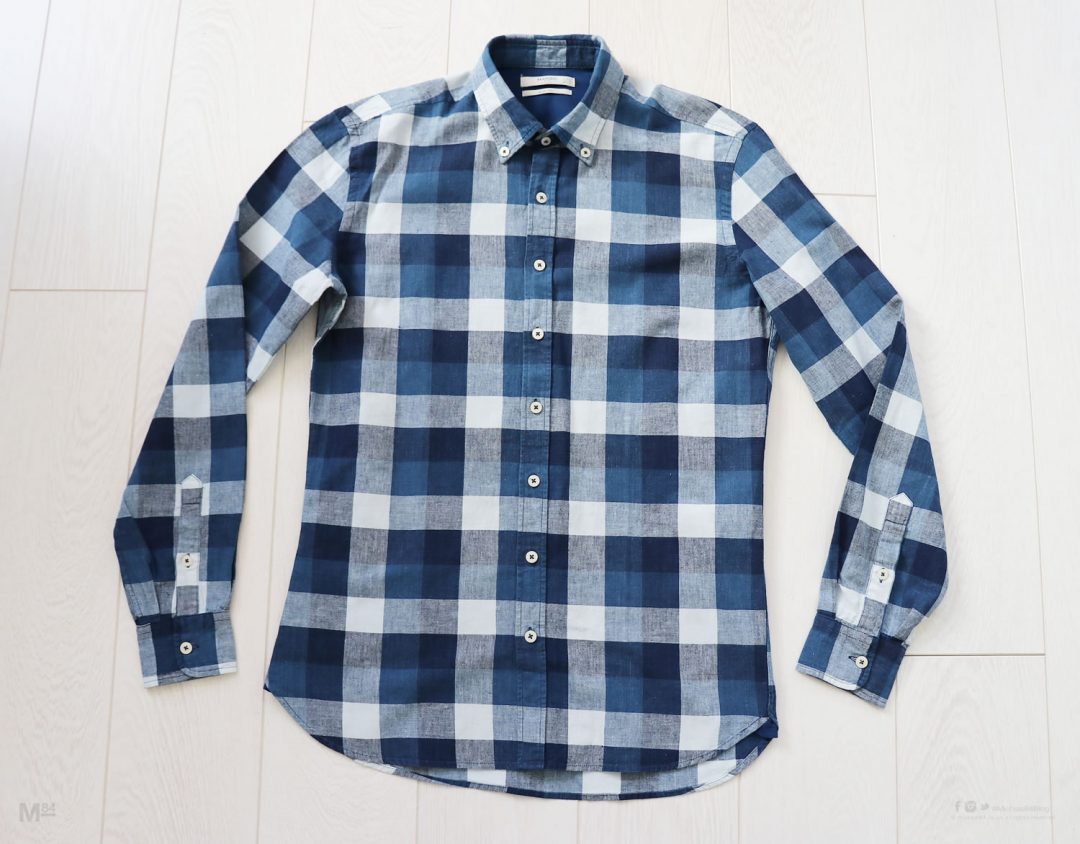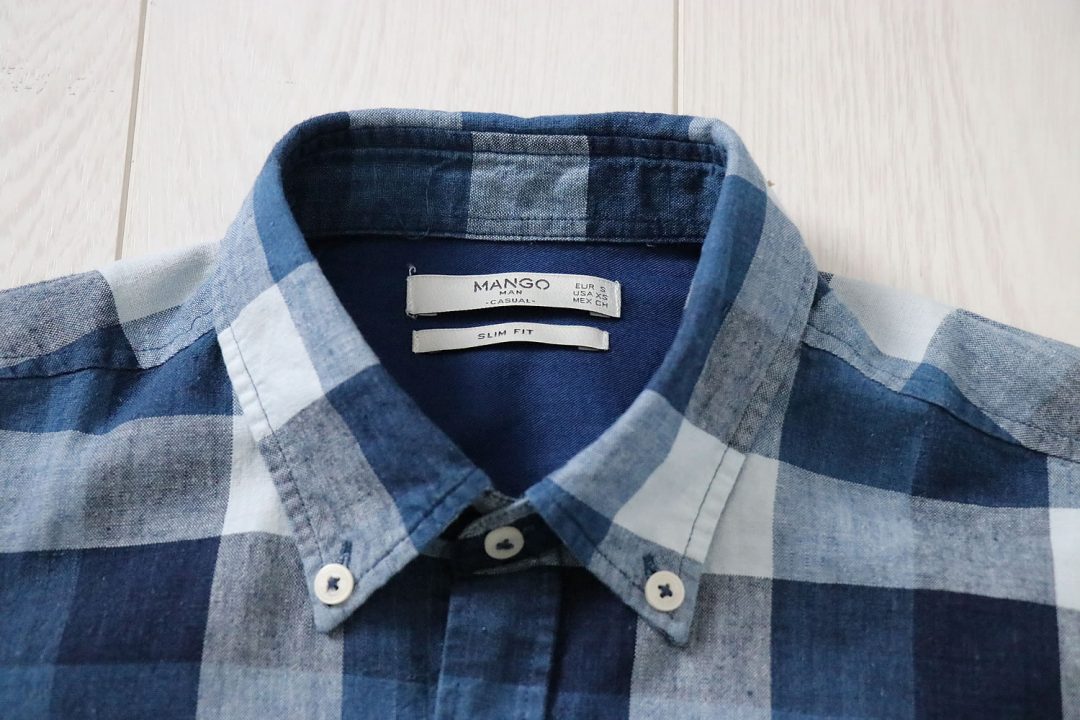 Thanks For Reading...Want More? 🙌
Hi, I'm Michael 👋 I'd love you to subscribe to my newsletter for exclusive content & updates on my blog straight to your inbox. (No spam, I promise!)