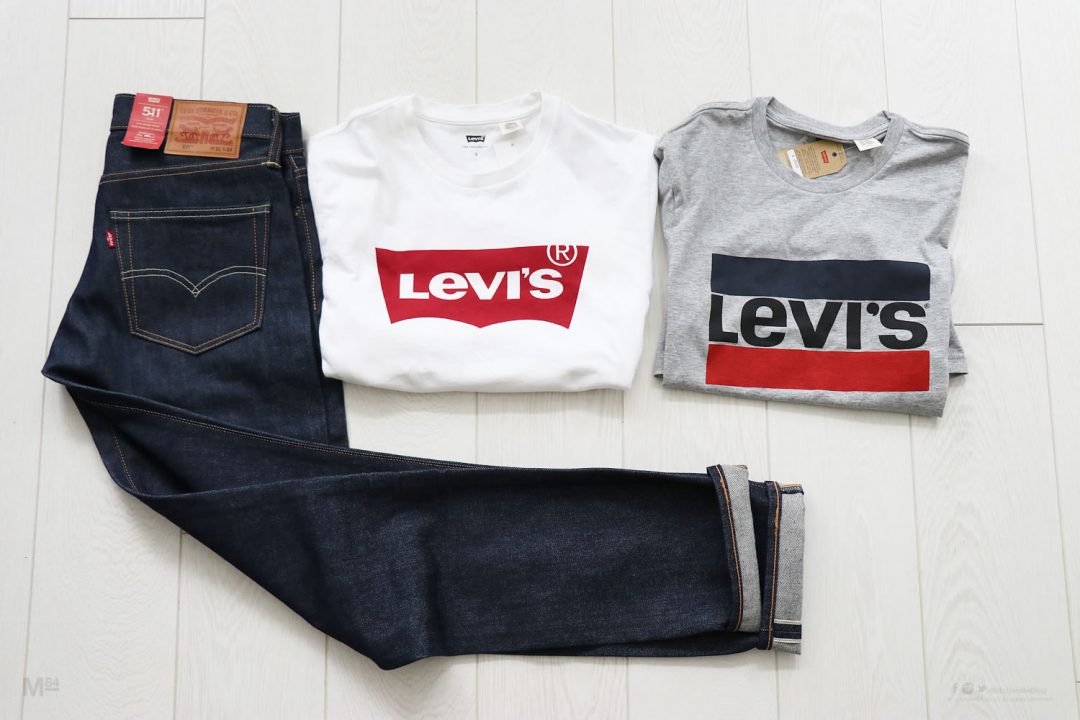 Hey guys!
So for the past several weeks I've been meaning to go out and buy something I've been looking at for ages…Some things from Levi's! More specifically a couple of tees, the Levi's traditional logo T-shirt, and the newer logo shirt which was launched earlier. I been really busy so I've not been able to go to the town to have a look, but I finally I did and picked up some things!
I am going to write more about these pieces in detail when I post my outfit of the week later, but I wanted to show exactly what I got right now, so here it is!
As mentioned the classic logo top. It comes in a variety of colours, but I decided to get it in the classic white with red logo. It's nothing new, but sometimes the classics are the best. Speaking of new, I got a tee which sports a new logo design, which ironically is a take on luxe sportswear from the 80's, specifically the 1984 Olympic Games. I got this one in grey, I've really began to love this classic colour, it's really versatile. The tees were £25 each.
Lastly I saw some Selvedge denim jeans which I had to try. Levi's are known for their 501's, but I'm not a fan of their classic fit, although they do have some newer fits in this style, however they didn't seem to do this style in Selvedge denim. One of their styles I like is the 511, which is a more modern slim fit, and they had some really nice Selvedge in this style, so I had to get some. After trying them on the fit is really nice, and they're really good quality denim. They're dark denim, which you'll know from reading my five pairs of denim you need post is a colour you absolutely need in your wardrobe. They were a great price for the quality and the fact they're Selvedge, and came in at £115.
Later in the week I'll be putting these into my outfit of the week, so you'll be able to see them properly soon.