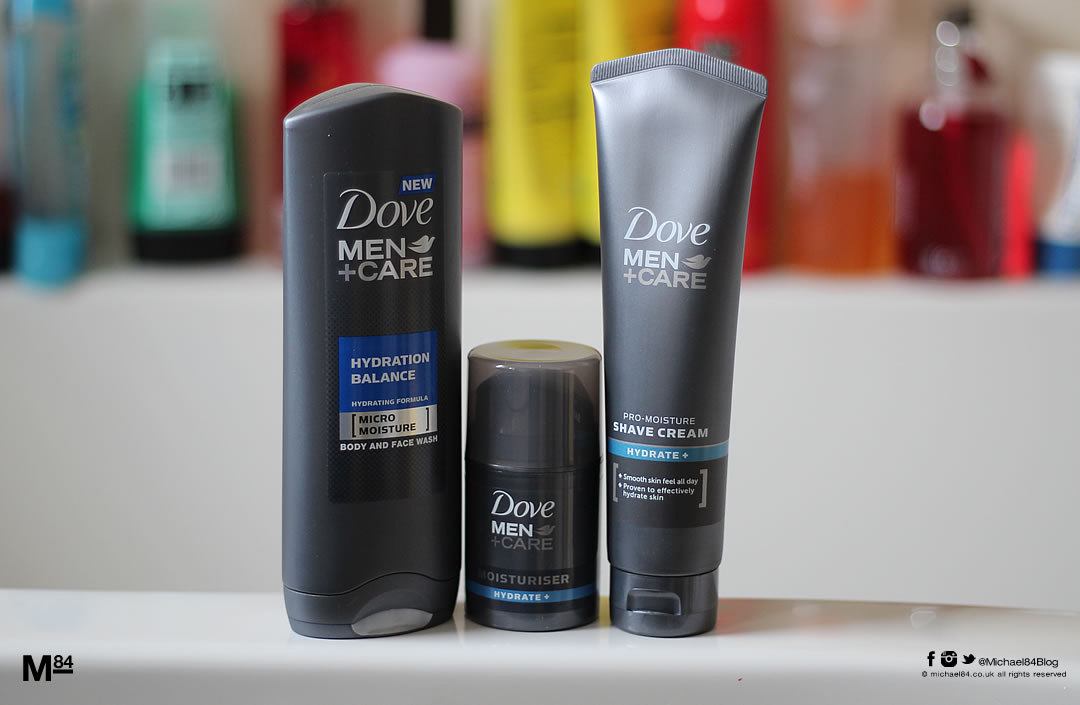 I am a big fan of some of the Dove Men+Care products, I have featured a few on the blog before, and my favourites are from the clean comfort range including the post shave balm, body wash and deodorant.
Dove have a new range, the Hydrate+ range, and I have been putting a few of them through their paces.
First up is the body wash, hydration balance. It has a really distinctive fresh scent, it's not the same clean non-scent which you get in the clean comfort range, but the smell is really nice. It has micro moisture which they say locks in your skins natural moisture leaving your skin hydrated and balanced. The product is fairly thick and is nice and inoffensive, great if you're looking for a slightly scented body wash.
The Hydrate+ Moisturiser is a formula which easily absorbs into the skin. As with most moisturisers, you don't really need to use a lot, and this has a very mild clean scent. It's non-greasy and has a light creamy texture so is easy to apply to the skin, leaving it soft.
Lastly is the Hydrate+ Pro Moisture Shave Cream. I usually use a gel rather than foam, I think that it's a lot nicer to use for shaving. This cream has a similar texture, and you can feel the difference with this, as it keeps the skin feeling cool while you shave.
The razor glides through and there's no burn or irritation.
All three and the rest of the range are available from Boots.
Thanks For Reading...Want More? 🙌
Hi, I'm Michael 👋 I'd love you to subscribe to my newsletter for exclusive content & updates on my blog straight to your inbox. (No spam, I promise!)