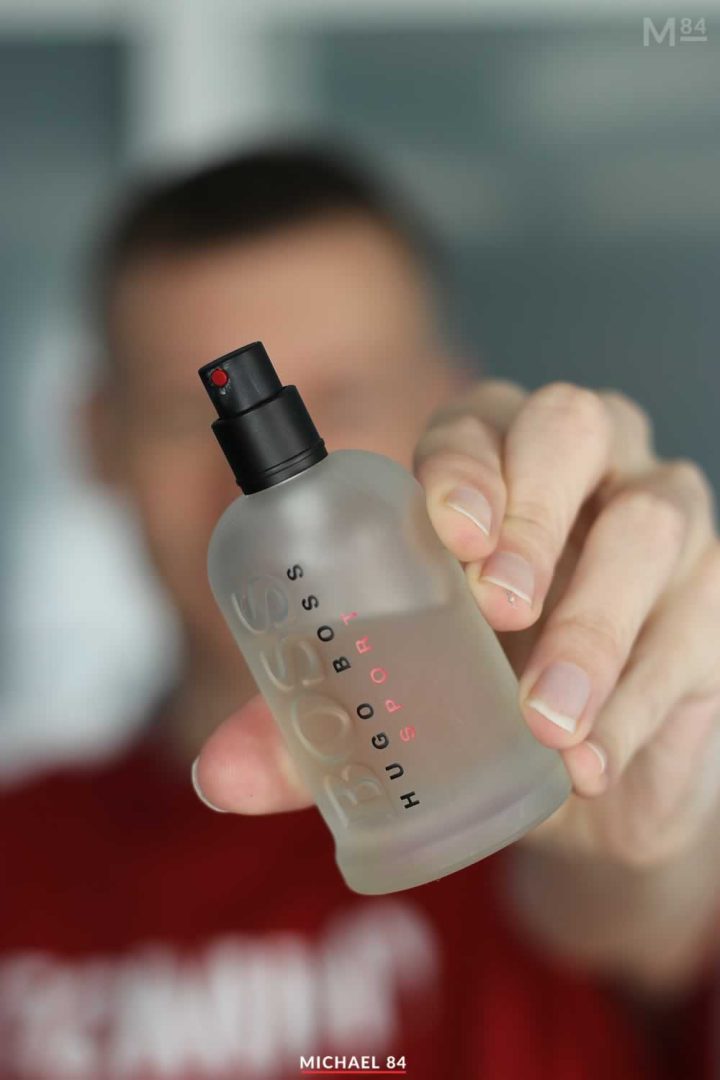 We're almost into summer so I thought I'd feature one fragrance which I have owned for years which is good for this time of year. This is Hugo Boss Bottled Sport.
It's a great scent, but is a flanker from the original. What makes it "Sport" and how does it stack up in today's fragrance collection?
Here's everything you need to know.
First of all I should mention that Hugo Boss Bottled Sport was actually the first I got from the line. I skipped the original and went straight for this. I remember at the time I wanted something different, so I went with this.
What Does Boss Bottled Sport Smell Like?
First off I have to start with the scent. Boss Bottled Sport smells very light and yellow-citrus like grapefruit, which is the top note of this scent. Usually I don't like this type of scent, but I think that this is well done.
With other notes such as lavender, cardamom and vetiver it really does smell the part.
Since it's so light and easy to wear, this is definitely one for the day time, and especially in the warmer months of spring and summer.
It's kind of a casual and fun kind of scent. I wouldn't go so far to call it fruity, but it does have that strong grapefruit scent which really is the defining smell from this cologne.
The best part of this is how long it lasts.
How Long Does Boss Bottled Sport Last?
When I use Boss Bottled Sport I get over 7 hours of use. This scent has great longevity and lasts so long. I can't put my finger on why that is, since it's quite a light scent. But wearing this all day you'll still be able to smell it.
This is one of the great qualities of Boss Bottled Sport. It's definitely one of the longest lasting fragrances in this style which is quite light and best performs in the day.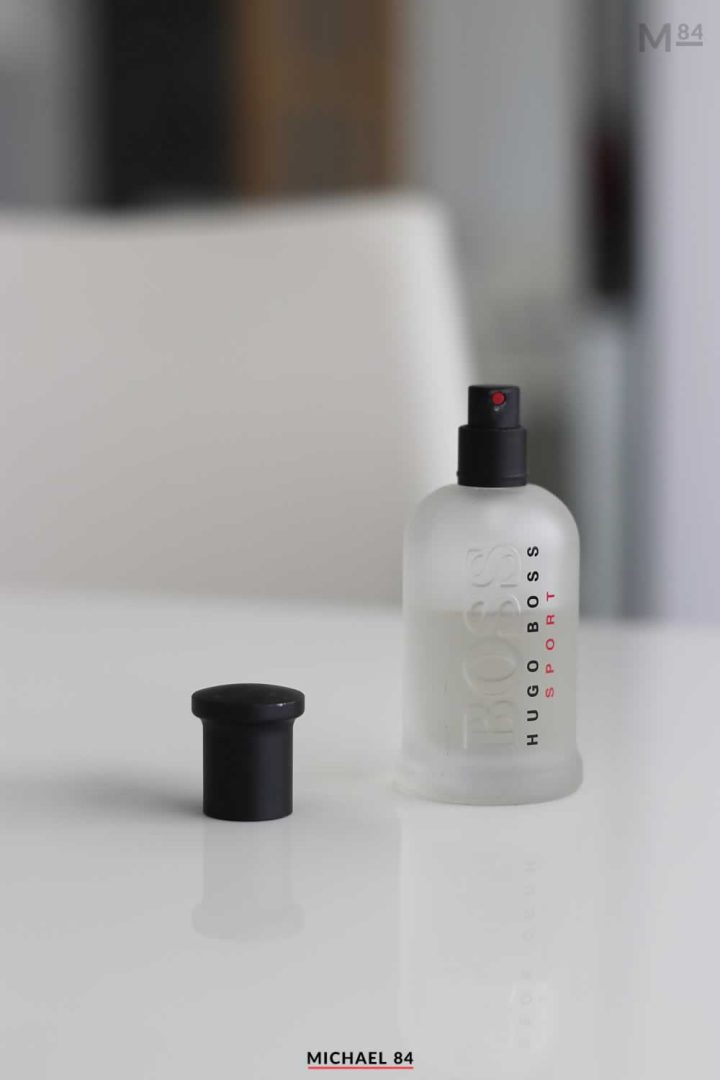 When To Wear Boss Bottled Sport
For me Boss Bottled Sport is a casual and summer type of scent. I think that a summer day is where this fragrance would shine. In terms of pairing with clothing, I'd pair a nice t-shirt and pair of jeans for walking around, or if on holiday a pair of shorts.
I wouldn't pick this for a formal scent, keep the fun with the scent with a nice casual or smart casual look.
The Boss Bottled Sport Bottle
The bottle is the same as every other bottle in the Boss Bottled line. It's a cylindrical shape, with the BOSS wording debossed from the glass. Rather than being plain see-through, this is clear translucent, with the wording in black and red along with a black top.
The atomiser is good, and I get a nice wide spray from this. I have a 50ml bottle which is the standard size for this bottle.
Is Boss Bottled Sport Better Than The Original?
Since I got the first I was thinking it could be better than the original. But the original Boss Bottled is coveted and for a good reason, it's the best.
I like this version as an alternative, it can definitely hold it's own. The longevity is so good too, so wanting to smell good all day this bottle is easy to reach for.
So then I would say no, it's not as good as the original. But it is a nice scent, and as you can see from the bottle I have used it a fair bit over the years.
Summary: Boss Bottled Sport
Boss Bottled Sport is a really nice yellow-citrus fruity type of fragrance. I think it's great for the daytime, the longevity is pretty amazing, and it's a really pleasant scent to wear. Although it's now old, it's still a relevant fragrance today.
As always you can check out more of my best aftershave reviews if you're looking for that all important new scent.
Longevity – Hugo Boss Bottled Sport is an eau de toilette (EDT) and is quite a light scent, but despite this I get well over 7 hours use.
Projection – The projection is pretty good too, people around can get a whiff of this
Best season to wear – Spring/Summer
Scent type –  Yellow-Citrus, Light Fruity
Age Recommendation – 18+
Best Worn – Daytime, Casual
Notes – Grapefruit, Lavender, Cardamom, Vetiver
Other Hugo Boss Fragrances From Boss Bottled Collection