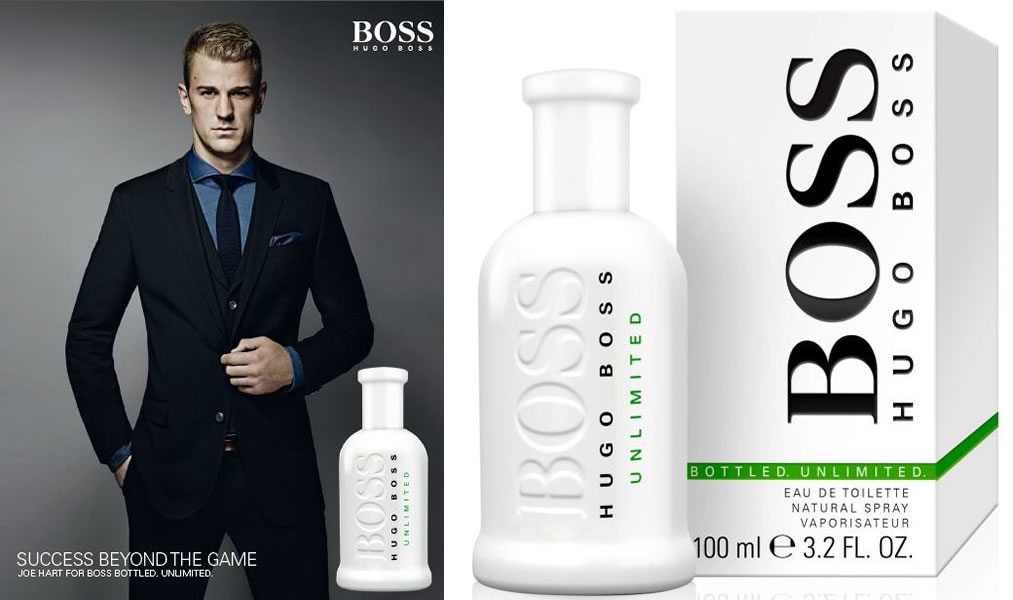 Boss Bottled Unlimited is the latest fragrance from Hugo Boss, inspired by the BOSS man's determination and drive for success. This limited edition energizing scent is available to buy now, but be quick, because it is only on sale for a limited time. It's a real summer style of scent, so would be perfect at this time of the year for Father's Day.
The Bottle
The bottle is the signature Boss Bottled style which we've come to see in Boss Bottled and Boss Bottled Night. Those two bottles are light clear glass and dark blue glass respectively, Bottled Unlimited is in an opaque white bottle with BOSS engraved into the bottle.
The Fragrance
It is a fresh, green and slightly fruity style of scent, with just a hint of woody notes. It's a perfect scent for the summer months, it's very light but still packs enough punch to get you noticed. It's a pleasant style of smell which will not offend, so can be worn in both a formal and casual occasion. The combination of the iced violet leaves and pineapple give a minty smell at first, then more of a fruity smell on the dry down, with the hints of musk and sandalwood.
Best season to wear – Summer
Scent type – Fresh/Green/Fruity
Age Recommendation – 23+
Best Worn – Day Wear, Office, Formal, Casual
Top Notes – Iced Violet Leaves
Middle Notes – Pineapple
Base Notes – Sandalwood, Musk
It's available now for a limited time. Pick up a 50ml bottle for around £41 and a 100ml bottle for around £55
Other Boss Bottled Fragrances
Boss Bottled Night
Boss Bottled Sport
Boss Bottled Unlimited