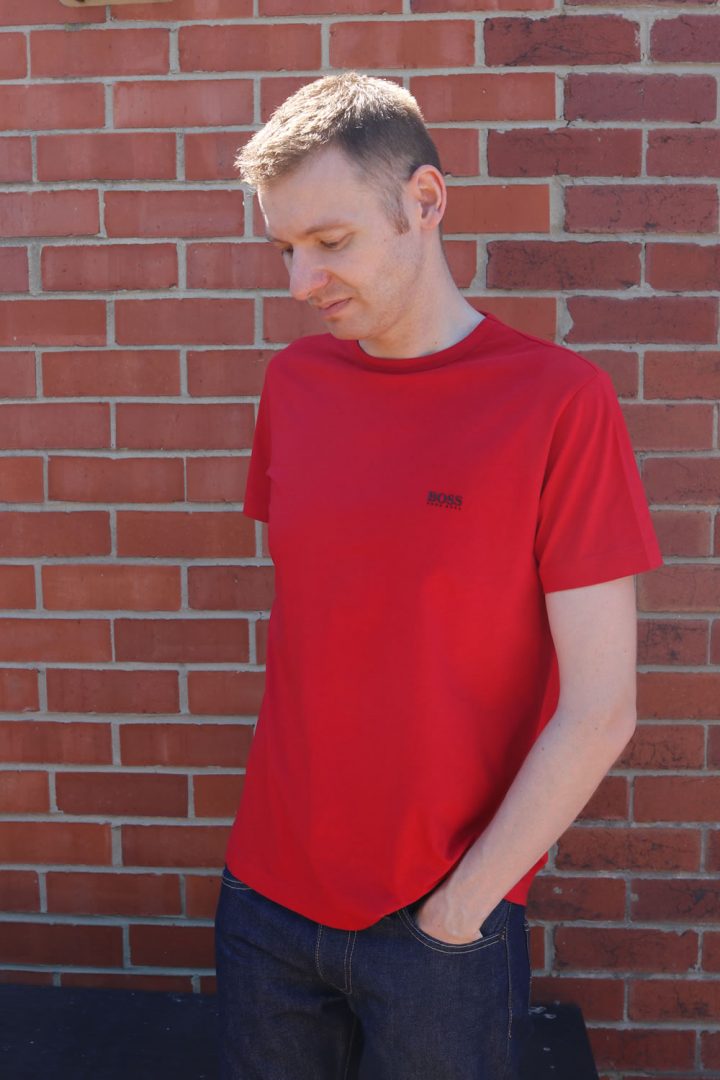 Happy T Shirt Tuesday guys!
What has happened to the weather!? Please tell me that the Summer isn't over yet. Luckily for me, I shot these pictures when the weather was good. This week for T Shirt Tuesday it's all about the plain red T Shirt.
I have to say I almost never wear this plain red tee, but I love it. The red is so bold and it pops, and the quality is awesome, which is what you'd expect from Hugo Boss. It's not all about showing off logos when it comes to designer brands, and this is nice and plain, with a subtle BOSS branding to the front breast. When it comes to thinking about what to wear with red, I have to say, stick with the classics, which is what I have done.