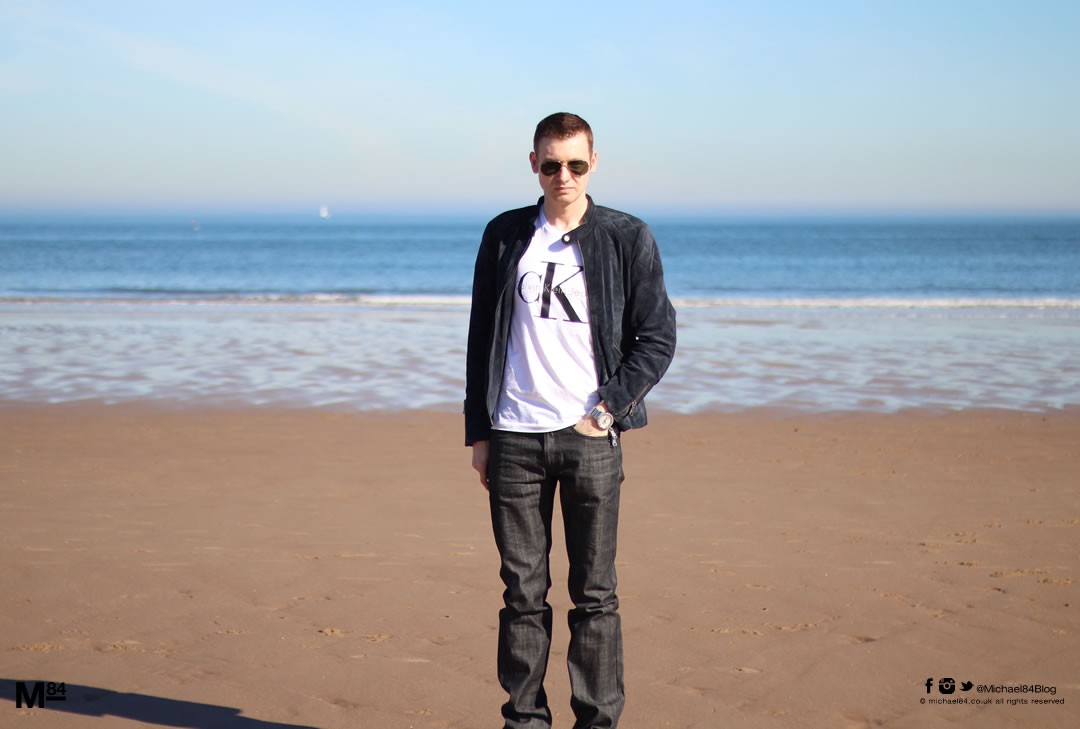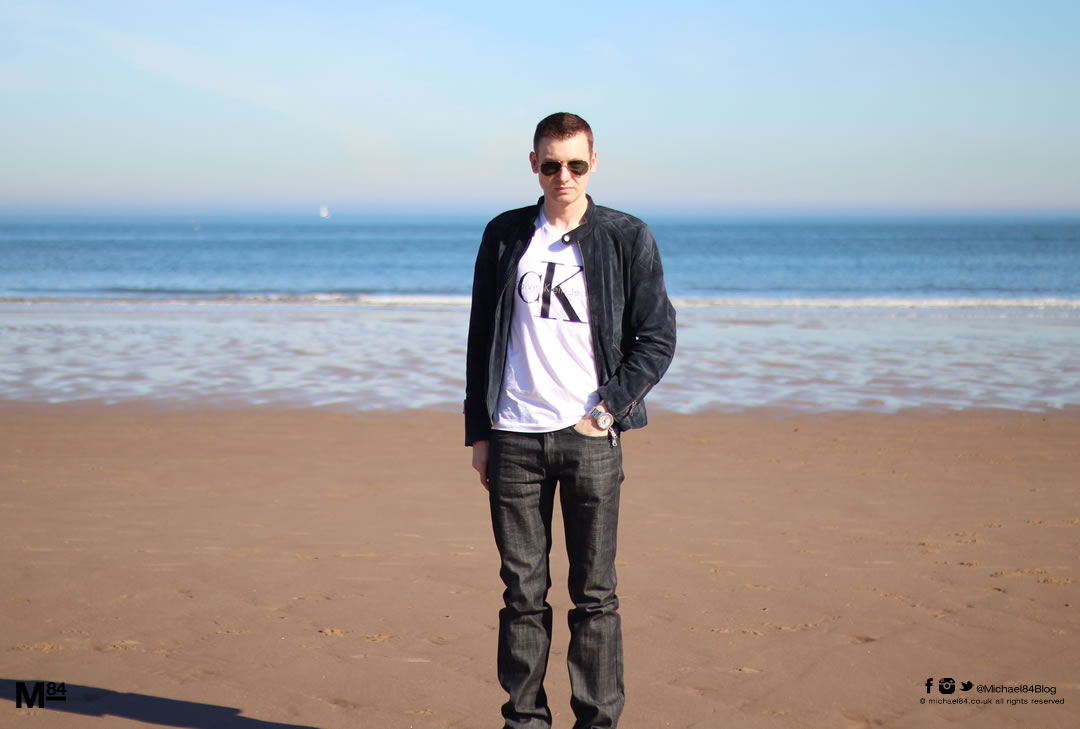 As you'll have read in my Spring Suede Jackets guide, I love a good soft leather jacket. They're not only perfect for Spring, but they're a great style of jacket to wear in the Autumn too. As you'll know, suede is a type of leather which has a napped finish, with lamb and goat most commonly used, with calf and even deer also being used.
The jackets are usually pretty tough and thick, which means wearing one of these in the Autumn is a really good go to piece, with a lot of styles and colours now available. The enemy of suede is rain and water, although you can get suede protectors which will do a good job if you get caught out in the rain.
As with every piece of clothing, there's plenty of choice at all different price-points. Typically with leather jackets, a genuine suede jacket will start at around £100, and from there goes upwards to whatever your wallet can afford!
When it comes to the style, a bomber jacket is the most stylish length and fit. They're incredibly versatile, and can be worn in casual or smart casual settings.
Grab a high street label such as Mango or Topman for under £150, premium high street brands such as Reiss or Ted Baker will come in at £200 – £400, and luxury and designer brands like Burberry and Tom Ford will run into the thousands.
A suede jacket can be looked at as a good investment, and should last you plenty of Autumn and mild Winters to come, providing you look after it well enough. They're timeless, so you don't have to worry about them going out of style, one to your wardrobe or expanding it with a different colour or style is something to consider.
Here's over 30 of the best suede jackets for this season, from the high street and luxury brands, there's something for everyone's budget.
The Best Suede Jackets For Autumn
Jaeger

Suede Jacket In Stone – £375
Suede Jacket In Navy – £375
Suede Shearling Jacket – £699
Superdry

Superdry Harrington Jacket In Navy – £199
Superdry Harrington Jacket In Grey – £199
Superdry Real Hero Jacket £199
Mango Man

Navy Suede Jacket – £120
Mango Suede Bomber – £170
Mango Suede Biker Jacket – £200
Jofama

Jofama KING 5 Jacket – £300
Jofama LASSE – £205
Jofama ROGER – £180
Selected Homme

Black Jacket – £230
Navy Jacket – £230
Biker Jacket In Teak Brown – £215
High Street Clothing Brands

TOPMAN LTD Suede Jacket – £150
TOPMAN Rust Harrington Suede Jacket – £150
Bellfield Black Bomber Jacket – £110

REPLAY Suede Jacket – £355
REISS Espresso Suede Jacket – £375
REISS Sussex Suede In Navy – £375

Hugo BOSS Mekon Suede Jacket – £480
Ted Baker Suede In Navy – £399
Ted Baker Suede In Chocolate £399
All Saints

KENJI Bomber – £358
TRINITY Bomber – £358
KEMBLE Bomber – £328
Luxury Suede Jackets

NN.07 Oscar Suede Jacket In Tobacco – £900
Nudie Jeans CRISS Patched Suede – £375
Tiger Of Sweden ZUKO Jacket – £699
Super Luxury

Burberry Corsby Suede Jacket – £2,495
Tom Ford Suede Panel Jacket – £1,899
Z Zegna Embossed Shearling Jacket – £2,275
Remember to check out more men's fashion trends for tips, advice and guides on what to wear this season and beyond.