Hey guys!
So Autumn is definitely here, the leaves are falling, so for this daily style look I decided to go for a bit of a red, burgundy colour.
I really love this knit, it's a cardigan from Mango MAN, and this is the right season to bring out woollen garments and pair them up with some classic clothing.
I went for a white shirt, the most universal and versatile of all shirts, and a pair of one of my favourite Selvedge Denim jeans, from PRPS.
You may remember about my Ted Baker Mission Impeccable post, I shared some of my favourite pieces from their Autumn 2016 collection.
I am wearing a pair of Ted Baker suede brogues from the collection, which compliments this look well, with the red and brown colour working well with the cardigan, jeans and shirt.
The detailing on the shoes is something which I really love, and the double laces are quite interesting, something I don't currently have on any of my footwear.
A shirt and cardigan combination is one of my favourite go to looks for a smart casual style, so you'll probably see a lot more going forward in the coming months.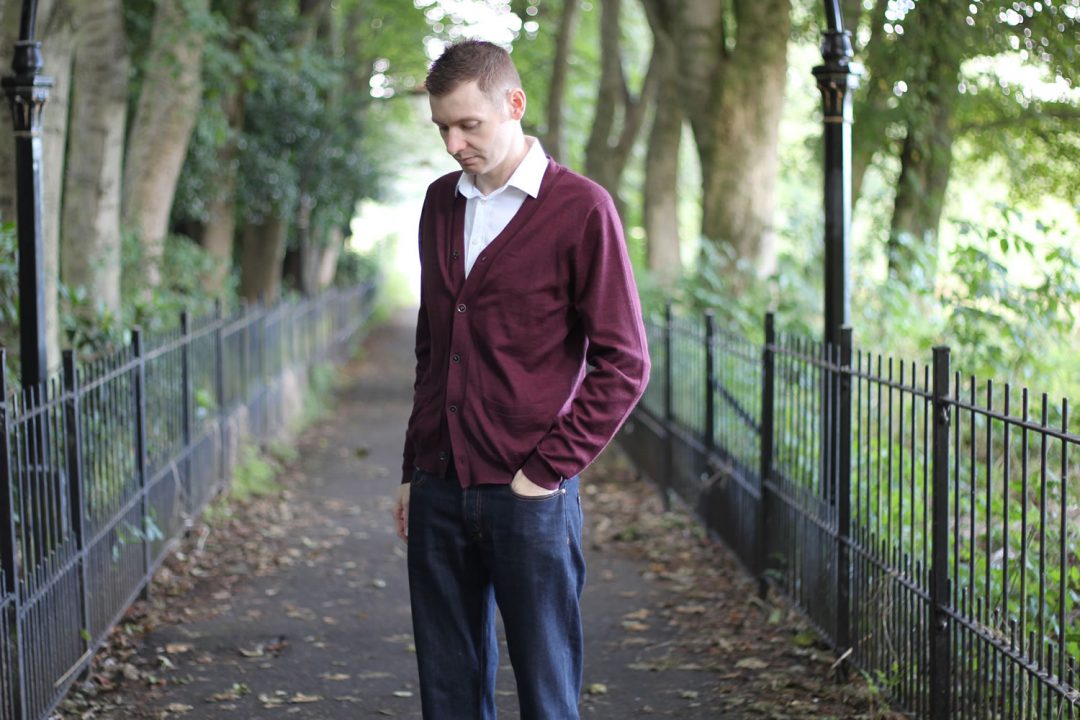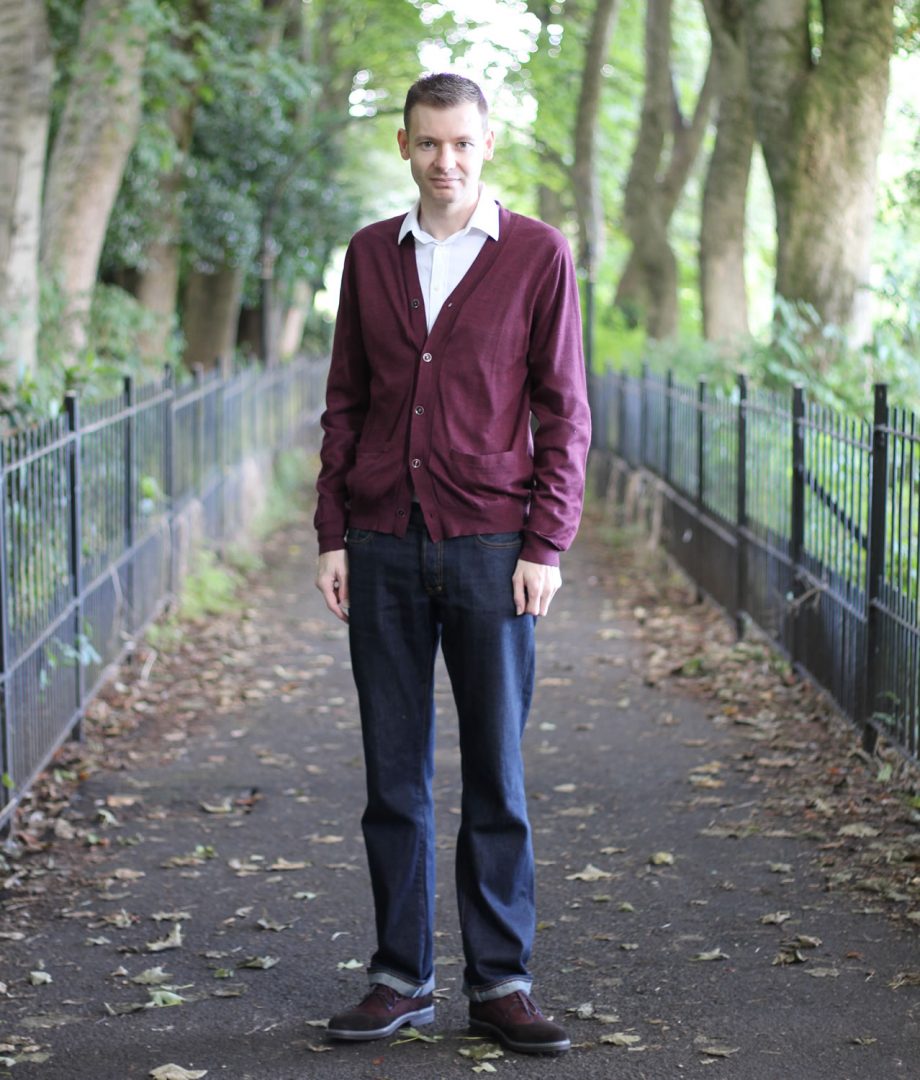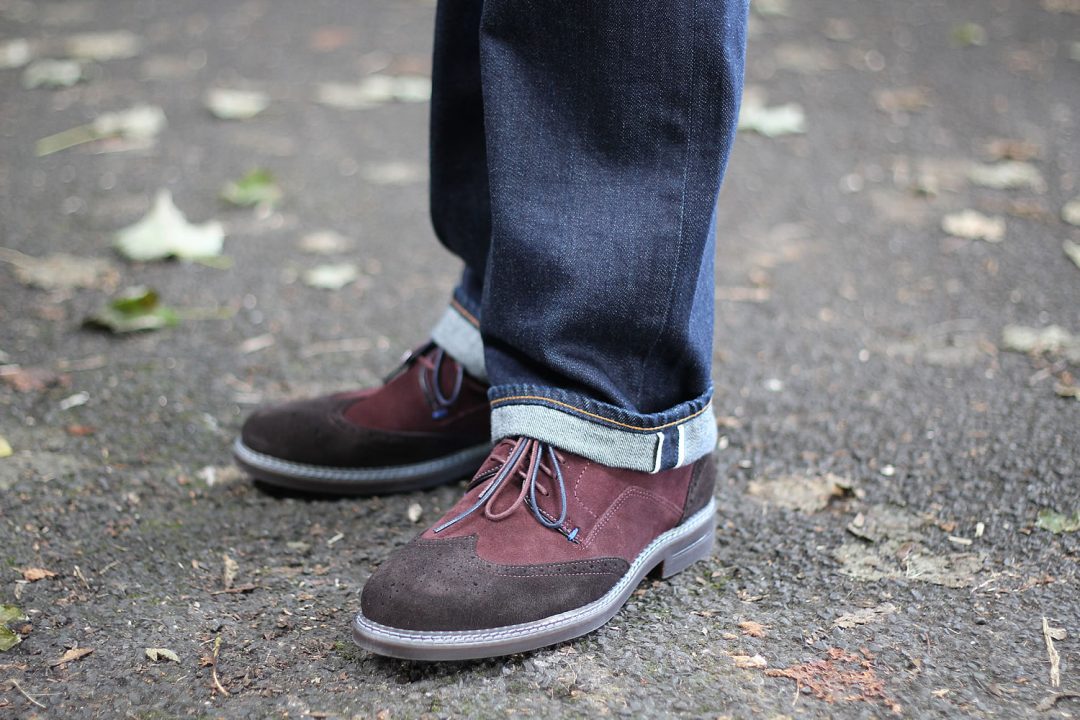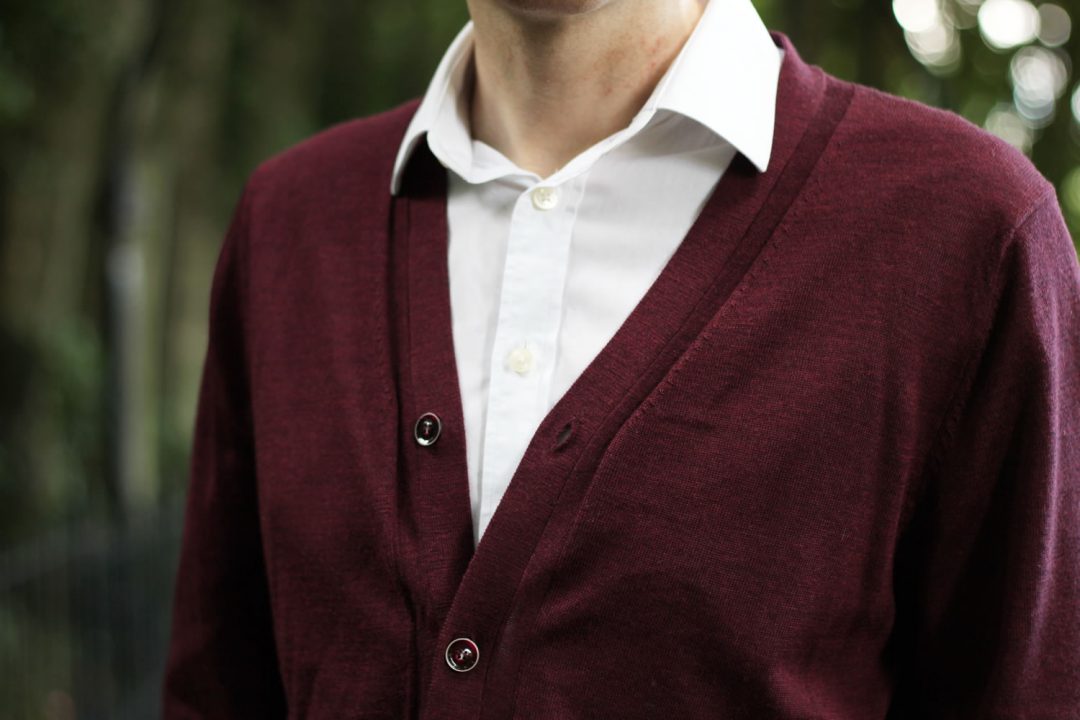 Michael
Thanks For Reading...Want More? 🙌
Hi, I'm Michael 👋 I'd love you to subscribe to my newsletter for exclusive content & updates on my blog straight to your inbox. (No spam, I promise!)