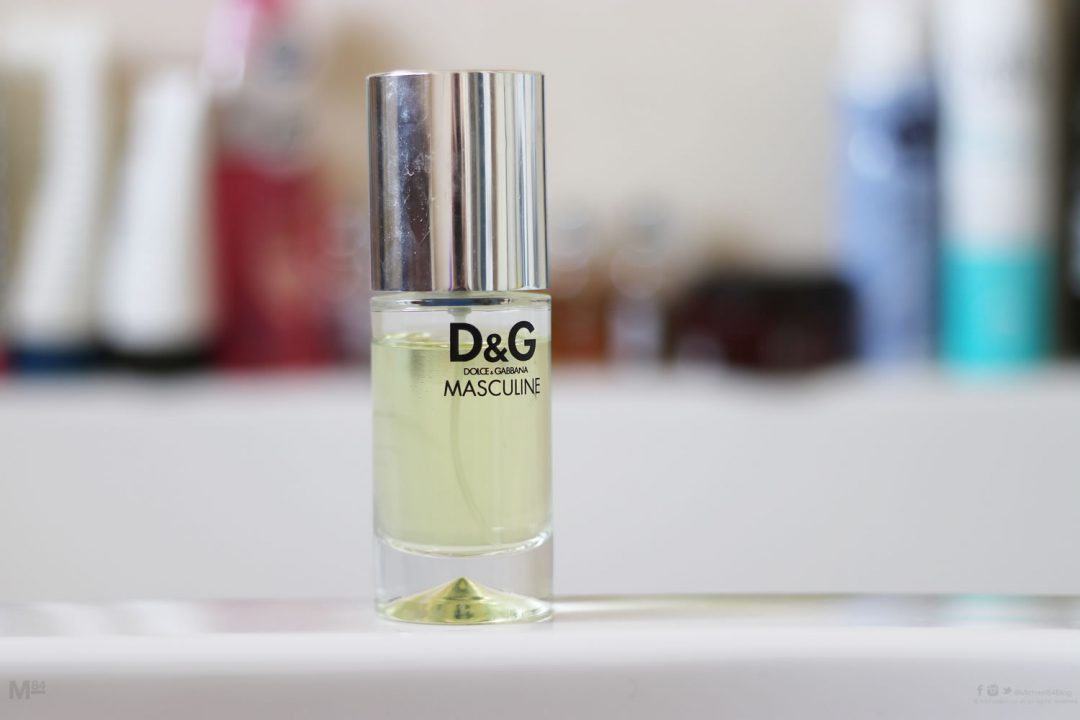 For this week's men's fragrance review I have dug this out of my collection. I can't say it's one of my favourites, as you can tell from the amount left in the bottle, but that doesn't mean it's not nice. This is D&G Masculine from Dolce and Gabbana. It's said to be discontinued now, but can still be found in some places.
As you see from the bottle colour, you'd expect this to be a citrus style of scent, and you'd be right. This scent was released in 1999 and it truly is an old school, old fashioned green citrus type of scent, which is not necessarily a bad thing.
The green and yellow citrus notes are strong, but you do get slight hints of musk and wood which underline it's masculine name, and it's old school style of fragrance.
The atomizer is different to most Eau De Toilette spray bottles. The spray is not a vast wide spray of perfume, but a smaller shorter burst which means over-spraying is inevitable. One of the good things about this is that scents are not really made like this anymore, so it will give you a unique smell if nothing else.
It's not unpleasant by any means, but since I've learned that it's been discontinued I am not too sad about it.
If you're looking for something to wear from the 90's which is citrus for this spring then it could be worth consideration if you own a bottle or can find one.
Best season to wear – Spring
Scent type – Citrus
Age Recommendation – 21+
Best Worn – Casual, Formal, Day Wear
Top Notes – Living kumquat, Bergamot, Lemon tree leaves, Petitgrain leaves.
Middle Notes – Thyme, Basil, Peppermint leaves, Rosemary, Helional, Ozone living flower.
Base Notes – Fig wood, Teak wood, Vetiver, Tonka beans, Vanilla pod, Musk.
What do you think of D&G Masculine? Did you pick up the original while it was around? If you're looking for a new scent, you can read my fragrance reviews for fresh and classics men's aftershaves.
Other Dolce And Gabbana Fragrances