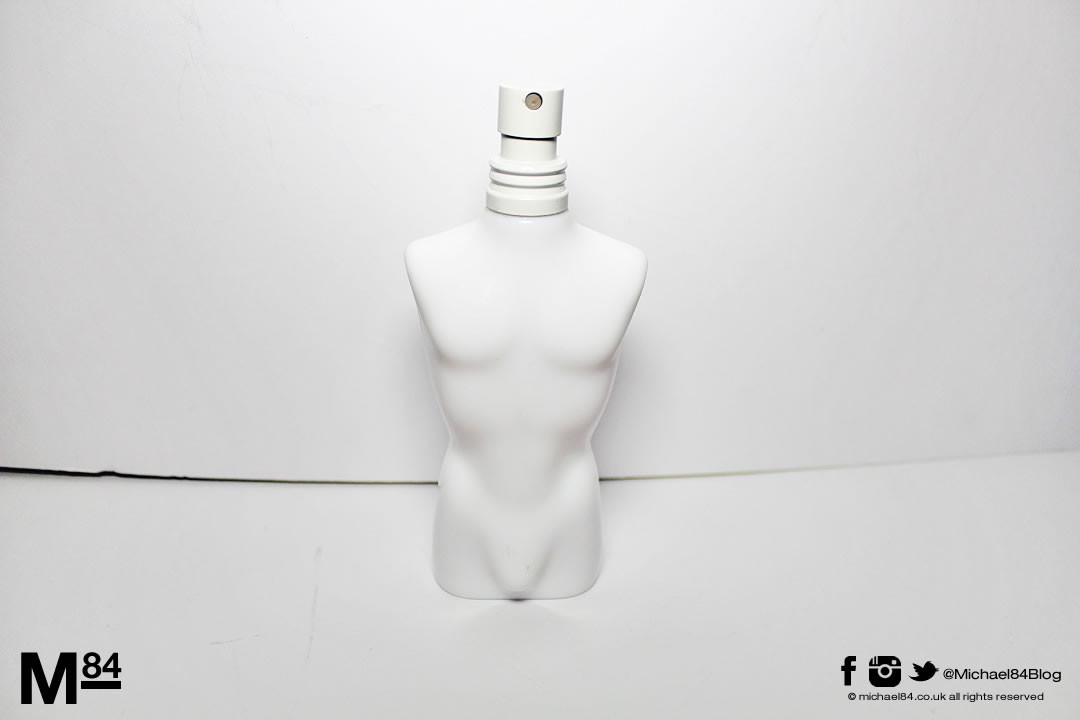 A couple of week's ago I wrote about Jean Paul Gaultier's first and most infamous male scent, Le Male. After really enjoying this scent I got Fleur Du Male when it was released in 2007. All the classic JPG trademarks are present; From the torso shaped body to the tin style of box this fragrance comes in.
With this following on from a much loved scent, it had a lot to live up to.
What Does Jean Paul Gaultier Fleur Du Male Smell Like?
I have to say that out of all the fragrances I own, this is sadly never been one of my favourites. It's not horrible or offensive, but it just doesn't hit any of the notes which I can honestly say I really love. It has a strange aroma to it;
Like the bottle and name it's quite a white, flora smell, you get the hints of green and citrus and fresh notes, and traditionally I have always preferred something more woody or spicy.
It is however not bad. I would never wear this on an evening, but during the day, for work, uni or just general day wear, I can see a place for this. It works best in Spring or even summer, and it does pose a unique smell, with not many others wearing this you'll smell like an individual rather than a robot.
I think it would be suited more to an older gentleman rather than a youngster, I don't think it has enough of a kick for a 14 – 20 year old who wants to leave an impression with their scent;
However if you're 25 and over you may appreciate the subtlety of this inoffensive scent.
If you do like this then I would recommend getting it now, and buying a few bottles; I have heard that it's discontinued or being discontinued, there's a couple of places still selling it, but as with other fragrances once this is gone it will be hard to find again.
I still have plenty in my bottle so won't be rushing out to purchase, and it's sadly not one which I will miss too much. Check out my men's fragrance guide if you want to see what else I am loving.
Best season to wear – All
Scent type – Woody, Earthy, Aromatic
Age Recommendation – 25+
Best Worn – Day Wear, Casual, Formal, Evening
Top note – petitgrain
middle note – neroli
base notes – chamomile and basil.
Other Fragrances From Jean Paul Gaultier