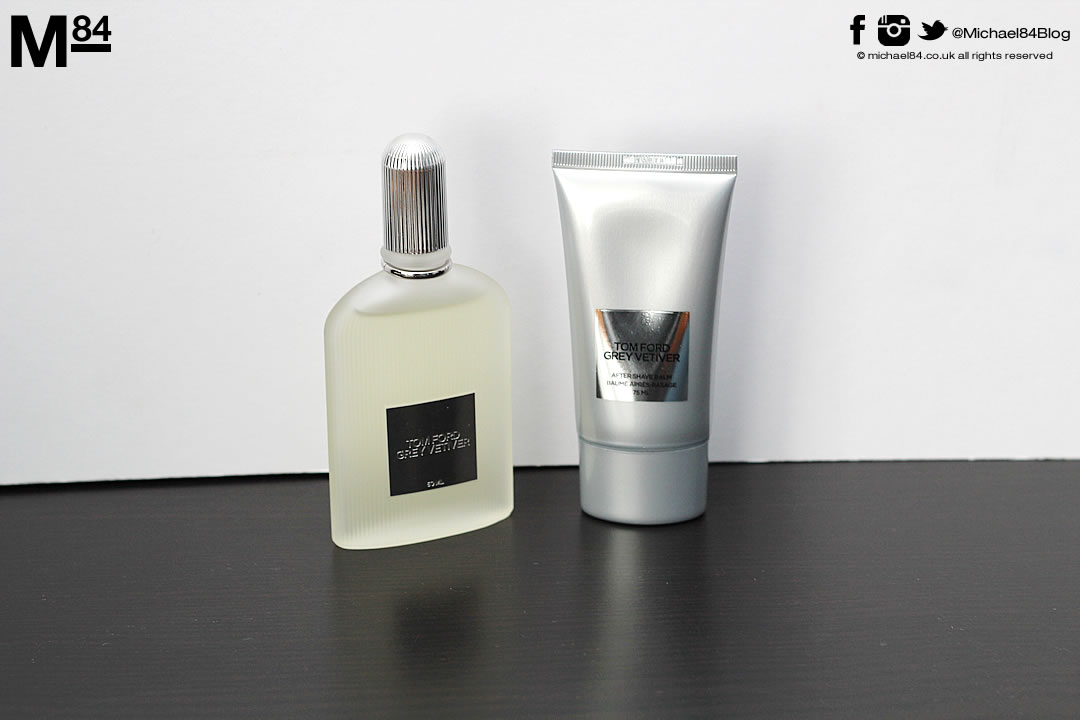 Tom Ford Grey Vetiver is the second EDP I've had from Tom Ford, with Noir being the first which I got for Christmas in 2013. Grey Vetiver was released in 2009 and the bottle is the same style as some previous Tom Ford bottles from the masculine line.
It's a flat, ribbed, translucent style with a stylish silver front plate, and is as classy as it smells.
The fragrance is quite a difficult one to describe, it's nothing like I have tried before. If I were to describe this with some words then it would be elegant, sophisticated, grown up, mature and refined.
That's the style of the scent, but what does it smell like?
Well as mentioned it's like nothing which I have ever had or tried. It's aromatic and woody and a very clean style of scent. If you're an older, sophisticated gentlemen or appreciate having a more mature scent whilst still keeping an edge, this is a great choice.
It's strong but inoffensive, and is really pleasant to smell whether you're male or female you'll appreciate the notes.
If you're looking for something very fun, young and citrus-like, this is not for you. If you're looking for something contemporary with elegance, this could be for you.
Top Notes – Grapefruit, Orange Blossom, Sage.
Middle Notes – Nutmeg, Orris Root, Pimento.
Base Notes – Amber, Oakmoss, Vetiver, Woody Notes.
Best season to wear – All
Scent type – Woody, Earthy, Aromatic
Age Recommendation – 25+
Best Worn – Day Wear, Casual, Formal, Evening
Find more fragrance reviews here.