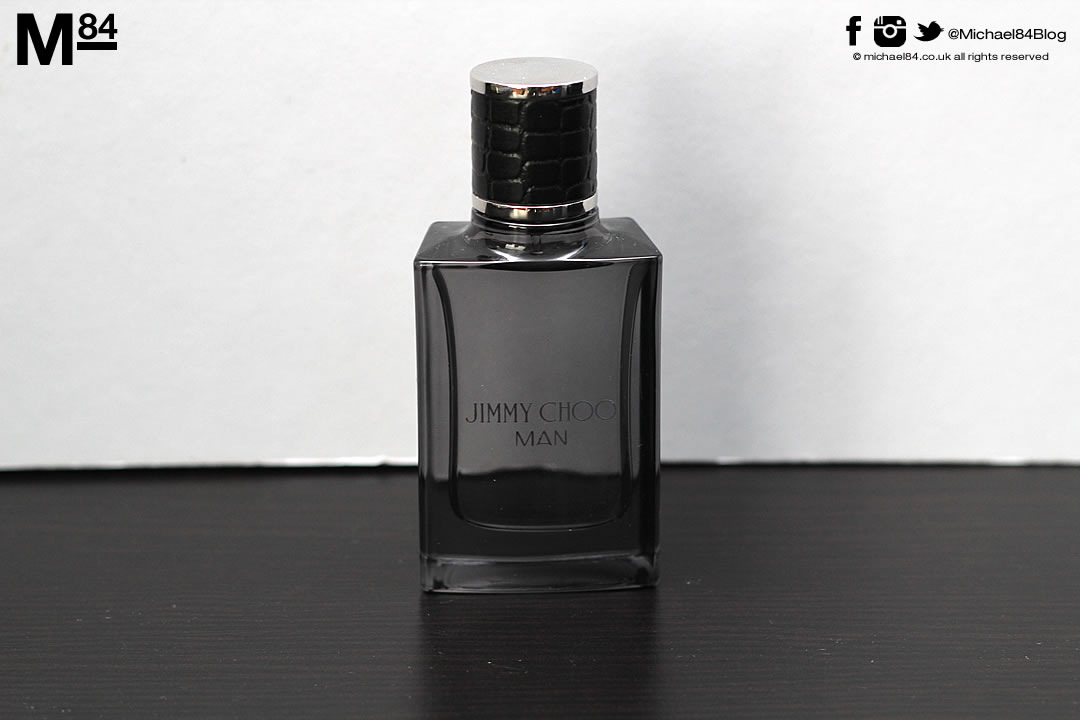 This week's fragrance review takes a look at a newer scent to the market, Jimmy Choo MAN. I got myself a small bottle of this over the Christmas period after sampling it around the festive period.
I always get a couple of EDT's for Christmas, but I decided on getting a few others before getting this one.
This is just a small 30ml bottle  and they do 50ml and 100ml sized bottles too. Since I have a lot of different Eau De Toilettes getting a small 30ml bottle is the perfect size for me. The bottle takes the shape of a classic aftershave bottle, but the back and front are slightly curved giving it an asymmetrical look.
It's clean, transparent tinted glass, with the simple Jimmy Choo MAN text to the front, and nothing else.
What Does Jimmy Choo Man Smell Like?
The scent itself is a warm and inviting one. It's slightly woody and musky, but this is more of a sweet fruity style of scent. It is quite similar to Bleu De Chanel, with that being a more refined, spicy and woody number.
I do like this, it's very pleasant and so can recommend it if you're looking for a warm, inviting fruity fragrance. It's inoffensive and safe to wear in formal and informal situations, however it's probably not going to be one of my all-time favourite scents.
Best season to wear – Autumn/Spring
Scent type – Fresh, Green, Spicy
Age Recommendation – 18+
Best Worn – Day Wear, Casual, Formal, Evening
Top notes – Lavender, Mandarin Spray, Honeydew Melon
Middle notes – Pink Pepper, Geranium, Pineapple Leaf
Base notes – Patchouli, Suede, Ambery Woods