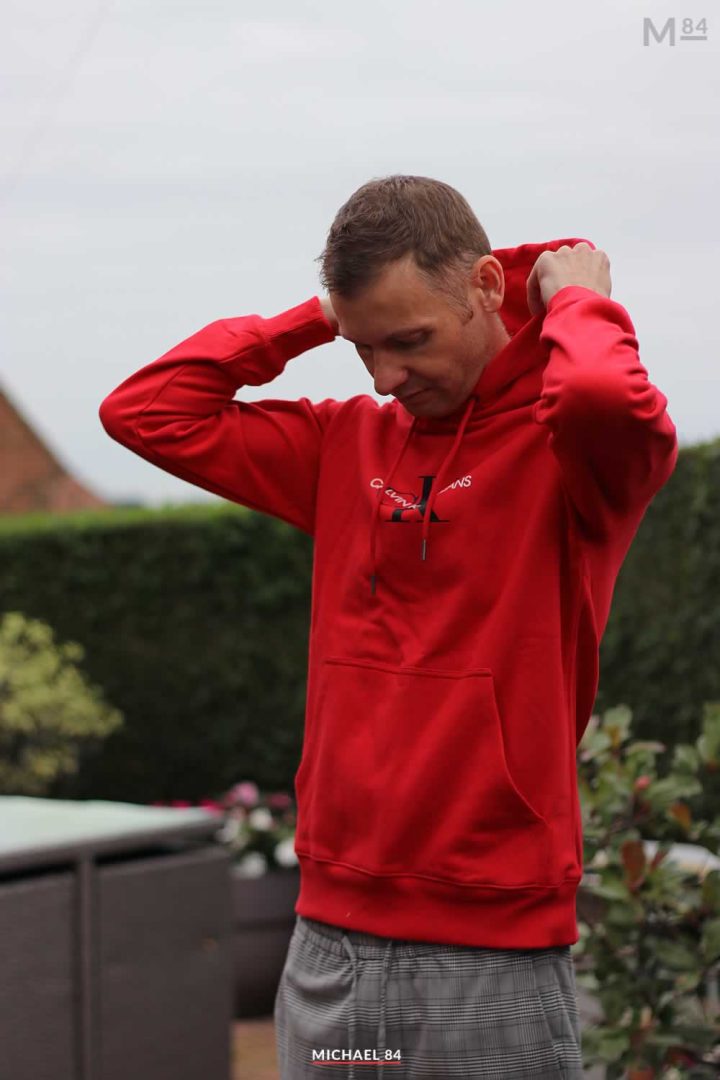 Hey guys!
I hope you are well and of course, happy Friday! It has got really cold lately, we're definitely into Autumn and the colder weather. It's been time to wear warmer clothing for a while, and I have been.
I thought I needed a new addition to my wardrobe, and I picked up this Calvin Klein hoodie in red which I really like.
I don't need to mention anything about the CK brand at all. Calvin Klein is a one which is well known. Whether you're talking about fragrances like the classic CK One, underwear or classic 90's clothing, it's a brand everyone knows.
In recent years 90's fashion made a comeback, brand like Tommy Hilfiger, Polo by Ralph Lauren and of course Calvin Klein became popular and fashionable once again. The popularity hasn't slowed down, and just like in the 90's, they are a pretty fashionable and stable clothing brand in 2021.
As you'll know if you follow me on social media or just read the blog, I am back into hoodies and comfortable clothing. I think we all are, right?
Comfy clothes also made a big comeback in recent years, and now became the norm largely thanks to working from home and not being able to go out.
So this CK hoodie…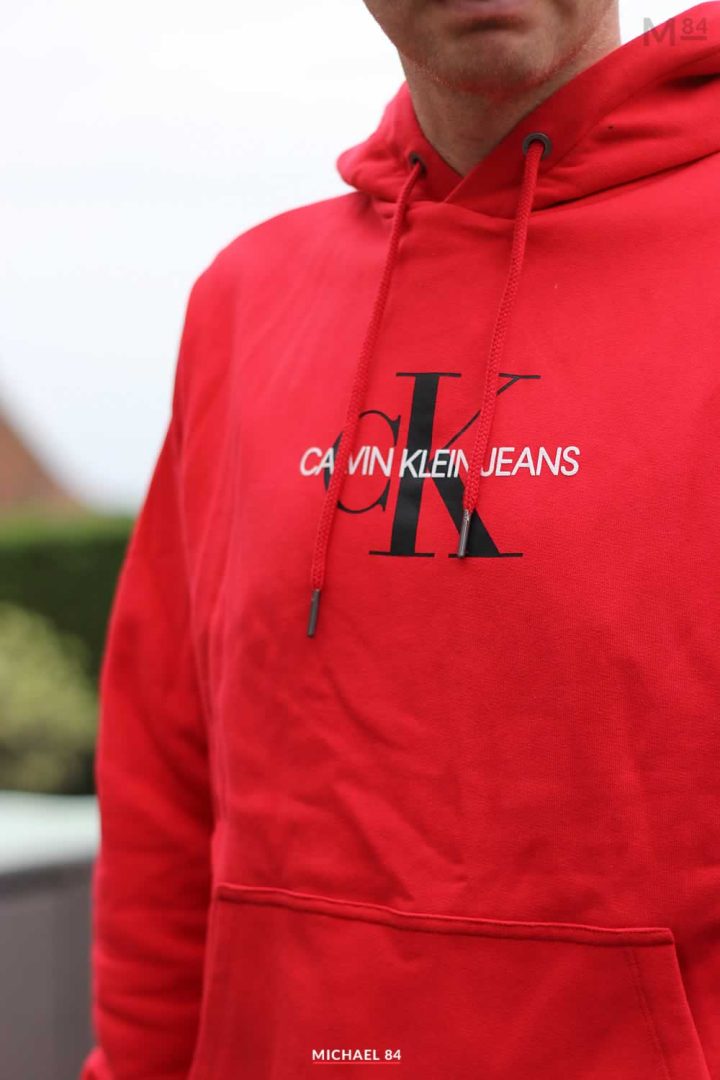 I have a few sweatshirts and hoodies in the usual colours: Black, shades of blues and greys, and other neutral colours. For the summer I got a few in pastel hues too.
I didn't really have any bright and pop colours, until now.
I really love this red colour. They say that red is a powerful colour, and this bright red definitely is that. It's bright and bold, but doesn't feel overpowering on the eye, and I think looks cool.
The logo to the front is the trademark CK style you've seen before. The CK logo is in black, with the Calvin Klein wording laid over it in white. All 3 colours work well together.
When it comes to the quality, it's really good. It feels fairly heavy, I would call this midweight. It also has a really soft feel to it, something everyone wants in their sweats. It really is a high quality hoodie that feels good to wear.
For styling, this will go with quite a lot of clothing. This red hoodie will go with dark denim, black jeans, joggers and dark colour chinos.
I would avoid the same or similar colours, as well as other brighter colours on the bottom half. Doing this would be really easy to have a colour clash, and make the outfit look bad.
For this outfit, I have actually gone with a pair of tailored joggers. The nice thing about these is that they are patterned. They are fairly dark, being a grey colour with other dark colours being in the pattern.
For another outfit, I would go for something even darker, indigo or black as mentioned, which would make the red in the hooded sweatshirt pop. Check out some more outfit ideas I've got.
And there you have it. When it comes to autumn clothing, I think that hoodies are a must have. I already have so many, but adding in a new colour is going to make my outfit choices that little bit more varied.
I haven't got my knitwear and jumpers out just yet, I am waiting a few weeks for that. So wearing these relaxed and comfortable sweats will tide my over until we hit knitwear season in a few weeks. Hoodies are one of the clothing basics when it starts to get cold, and we can build outfits starting with those.
Let me know over on social media what you think of this colour and hoodie in general.