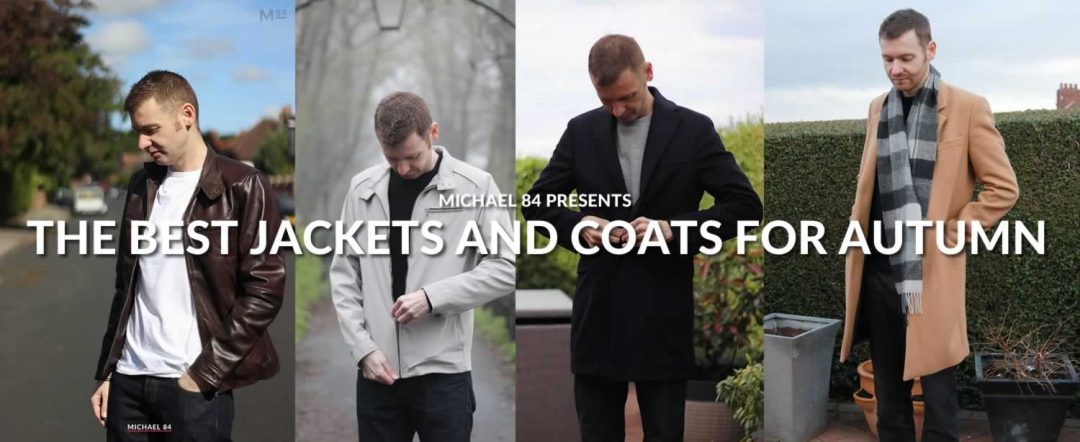 Without a doubt there's a need for a good jacket in Autumn.
Autumn is a strange season in that it's a transition season between summer and winter. In the summer heat there's often no need for a jacket, but in the winter you're going to get that big coat out.
What is the best jacket to wear in autumn?
There's a few different jackets and styles of jackets you can wear in the autumn. From jackets built for the rain to stylish coats for going out, here's the 7 best jackets you can wear this autumn.
When it comes to autumn fashion, there's lots of types of jackets that you can own. You'll want at least 2 or 3. One smart, one casual, and one just for the terrible weather that we're likely to get.
Leather Jacket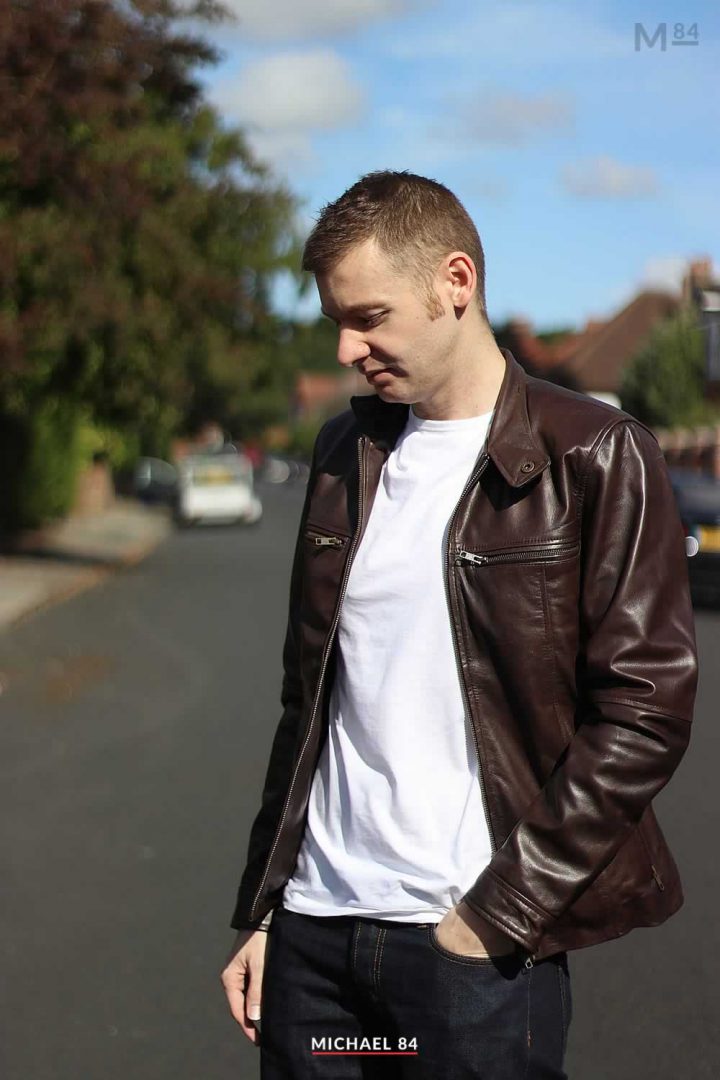 A leather jacket is a classic piece of fashion and is pretty timeless. It's one piece of clothing that you can really invest in, if leather is your thing.
A good leather jacket can set you back anything from £200 and more. Leather is an expensive fabric, and genuine leather will last a long time if it's looked after.
There's also plenty of different styles too. From a long trench to something shorter, you'll be able to find a style you like.
I admit it took me a while to get into leather jacket, it was in my 30's where I added this style. But now I do like them and am happy for them to be part of my wardrobe.
Personally I prefer a bomber length, biker style jacket. I think they look cooler, and in terms of leather jackets have the smartest cut.
Leather Jacket Dress Code: Casual, Smart Casual
This can be worn in the daytime as well as an evening, depending on where you're going and your own fashion sense. I've worn my brown leather jacket and black leather jacket on nights out before, and have always felt like they work with my outfits.
Pros
Great for all weathers and can hold up in the rain
A good fit can be really stylish
A very masculine style of jacket
Cons
Genuine leather is expensive
A bad cut, colour or style can be unfashionable very quickly
Bomber Jacket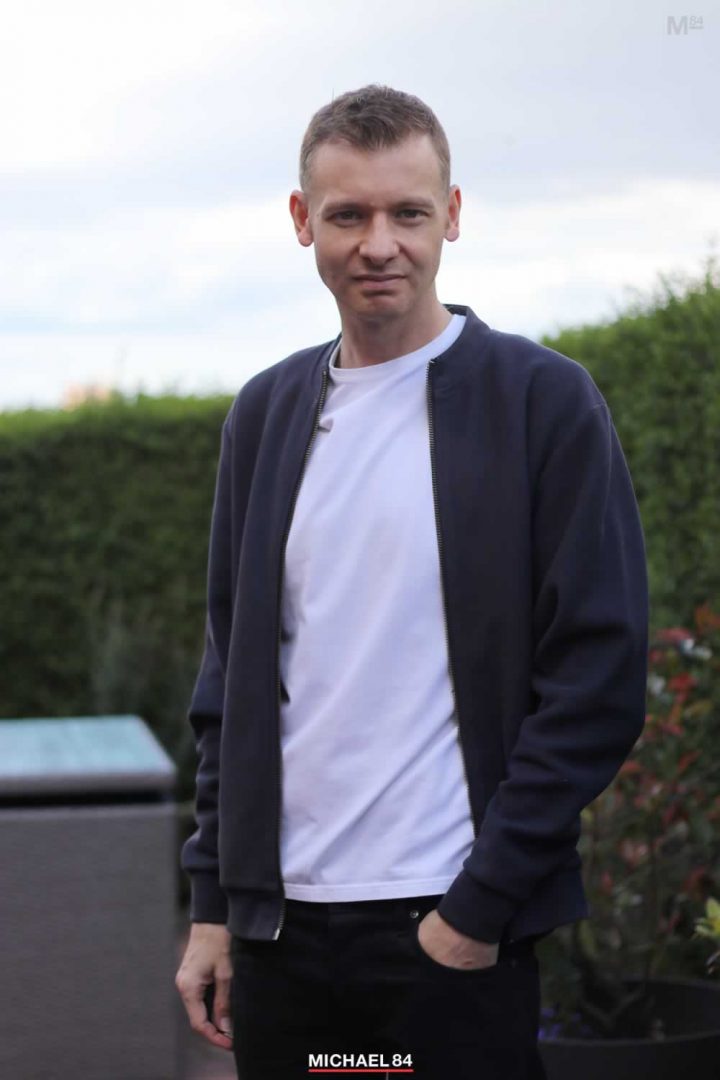 My absolute favourite type of jacket has got to be my bomber jackets.
A bomber jacket is technically just about the length and cut of the jacket, which is a jacket that sits at the hips and fits close to the body. You can have other jackets in this guide which can be described as a bomber jacket.
But when I am talking about bombers in this guide, I am talking about the cotton hip length jacket.
For the start of autumn, September and early October, a bomber jacket is usually warm enough to wear without getting cold. However it's not a choice I'd make if it were raining.
Bomber Jacket Dress Code: Casual, Smart Casual
The reason I love a bomber jacket so much is because of it's versatility. When you wear one, it really doesn't define a whole outfit, rather it can compliment it.
That means you can wear a bomber jacket with a shirt and trousers, chinos, or dark jeans, and it will keep the outfit looking smart casual.
Wearing a bomber with a T-shirt, trainers and jeans and it will give it more of a casual edge.
It's important to get the colour right, and I usually stick to the staple colours: Black, navy or grey.
Pros
Incredibly versatile jacket
Keeps you warm in mild to cold weather
Stylish
Huge variety available at all price points
Cons
Not the best in bad weather
Not the warmest choice
Harrington Jacket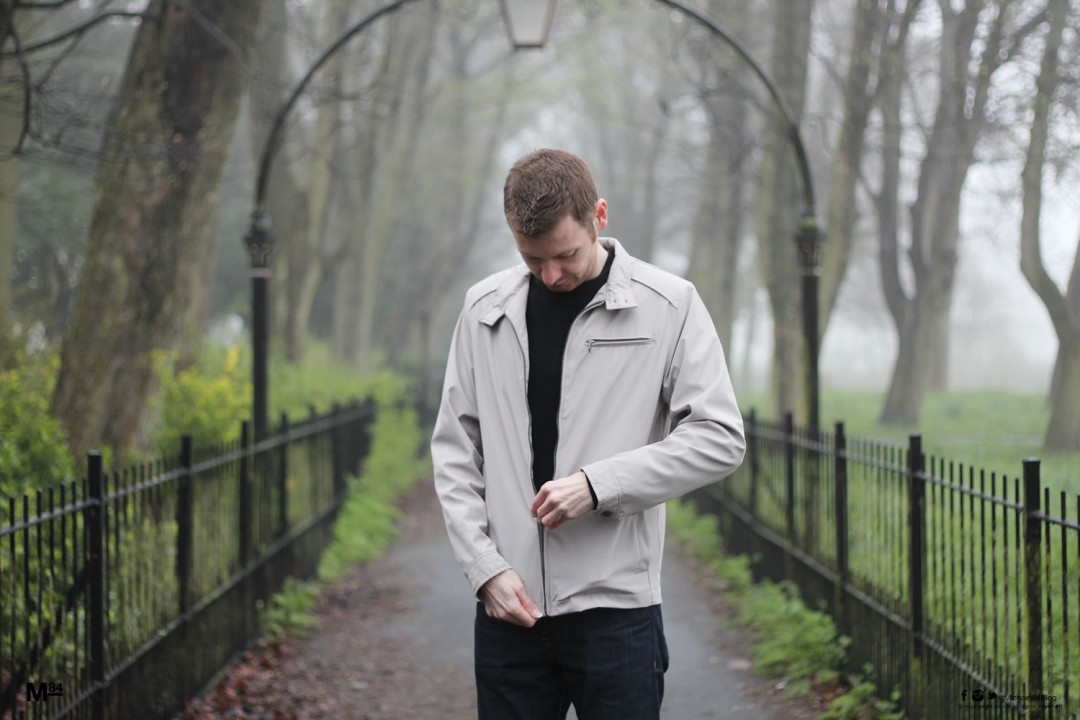 When it comes to picking out a jacket for a rainy day, a Harrington Jacket is going to be right up there.
The lightweight jacket is a good choice because of it's usual technical features including being very water resistant. It's not the most substantial of jackets, but in the milder climate of the autumn, it's a good choice when faced with rain.
The classic jacket will last a long time too, with it's timeless style. Just make sure you buy a colour which will go with most of your clothing and you'll have a jacket for years to come.
Harrington Jacket Dress Code: Casual
If you're an outdoors kind of person or need a lighter jacket for the rain, the Harrington jacket is a good choice.
I'd wear a Harrington jacket with a sweatshirt or jumper, along with a pair of chinos or jeans.
Pros
Waterproof or water resistant jacket
Lightweight and short
Easy to keep clean
Easy to wear
Cons
Not the warmest of coats
A relatively short life in UK weather
An Overcoat
One of my favourite pieces of outerwear in Autumn has to be an overcoat. I have two, my navy overcoat by Massimo Dutti and the first one I bought, the camel overcoat.
These are really classy types of coats that you can wear on a number of occasions, which is why I like them so much.
They're so smart, and can be worn over a suit or blazer jacket, hence the name overcoat. But that's not all.
They can easily be worn over casual clothing such as jumpers, sweatshirts and t-shirts too. Easy to put on, leave the bottom button un-done and you're set.
Overcoats are made of natural wool, or a thick man-made fabric at the cheaper end of the market. The end result is a thick heavy coat that's great in autumn.
Overcoat Dress Code: Smart And Smart Casual
When you need a big coat for a night out, you need an additional layer or want a coat that gives you added style, the overcoat is the one to pick.
I'd wear an overcoat as an outer layer with a suit or blazer, or wear it over a stylish sweater to keep the outfit looking smart while getting an additional warm layer.
Pros
Very warm coat
Very stylish
Long length
Can be worn in a smart casual or smart outfit
Cons
Real wool & cashmere options can be expensive
Not suitable for super casual outfits
Suede Jacket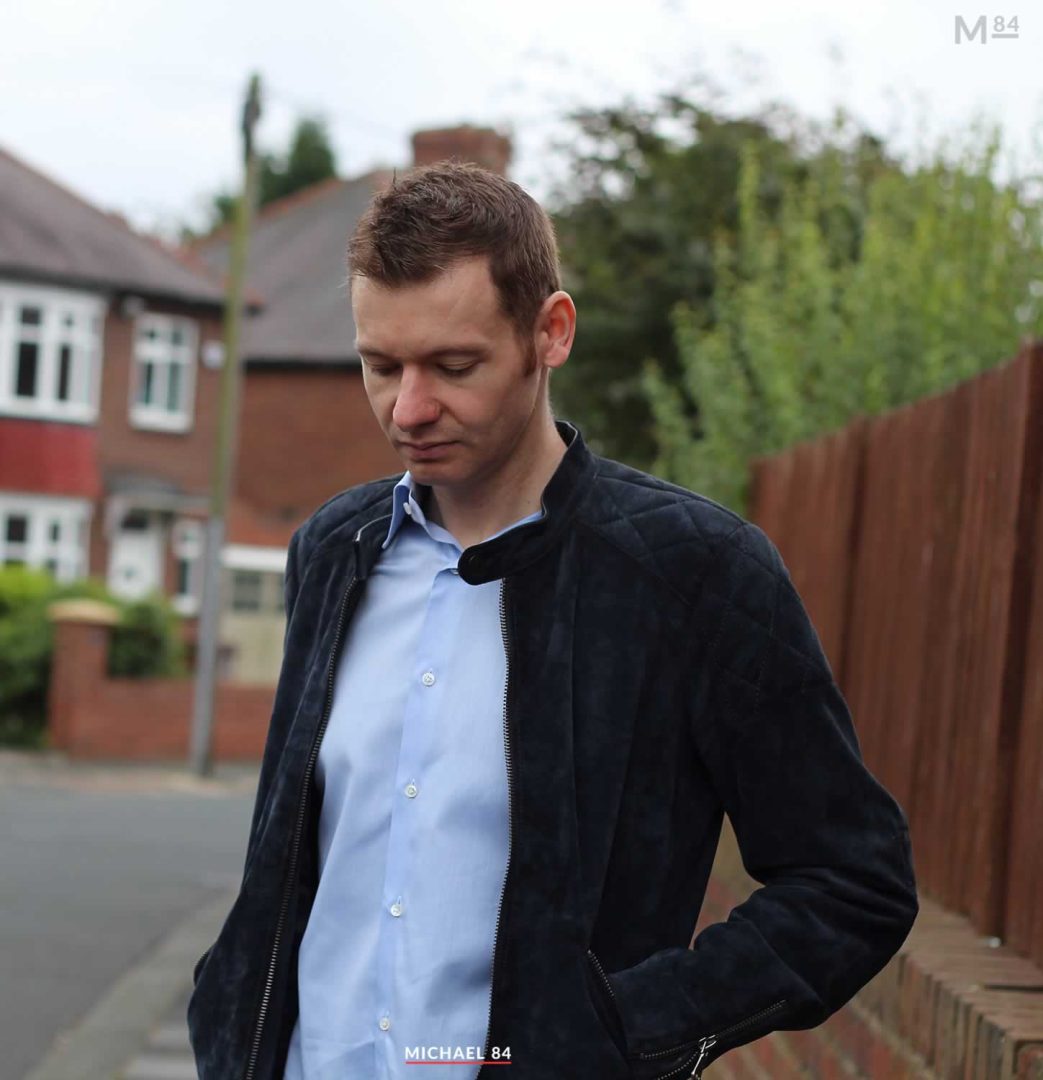 There's no doubt that a suede jacket is incredibly stylish, and a great choice for autumn outerwear.
Thankfully I have a few suede jackets that I've bought over the years, and most have stood the test of time.
My preferred suede jacket style is a short bomber length jacket, which I have a few of. My navy blue Jofama jacket is my favourite, and has diamond quilting along with biker detailing in the sleeves and collar.
The natural enemy of suede is water, i.e. rain. That means it's really not a great idea to wear a suede jacket when it's raining, and using suede protector is a must.
But they are a warm jacket, with a thick suede lined jacket it's going to stop you getting cold.
Suede Jacket Dress Code: Smart Casual
I wear my suede jacket over a clean plain shirt along with a pair of dark denim to create an edgy smart casual look.
Pros
Very stylish smart casual jacket
Luxury feel and look
Lots of different styles and colours available
Cons
Genuine suede can be expensive
Hard to keep clean
Not water resistant
Quilted Jacket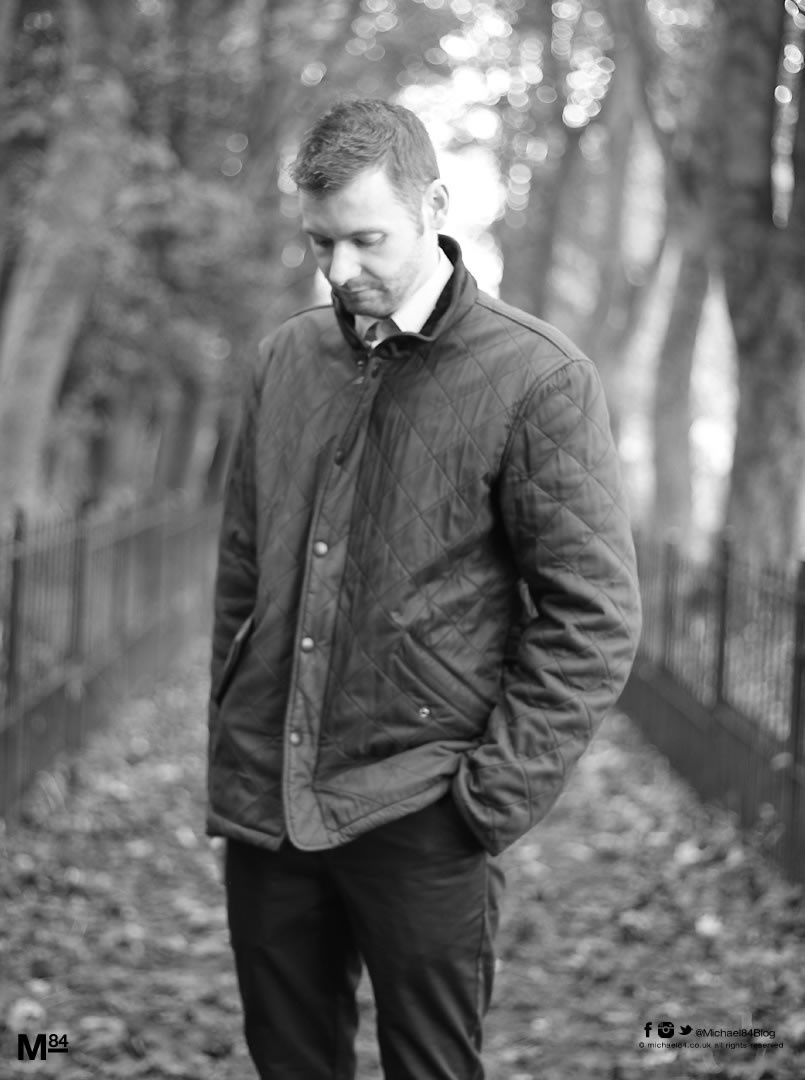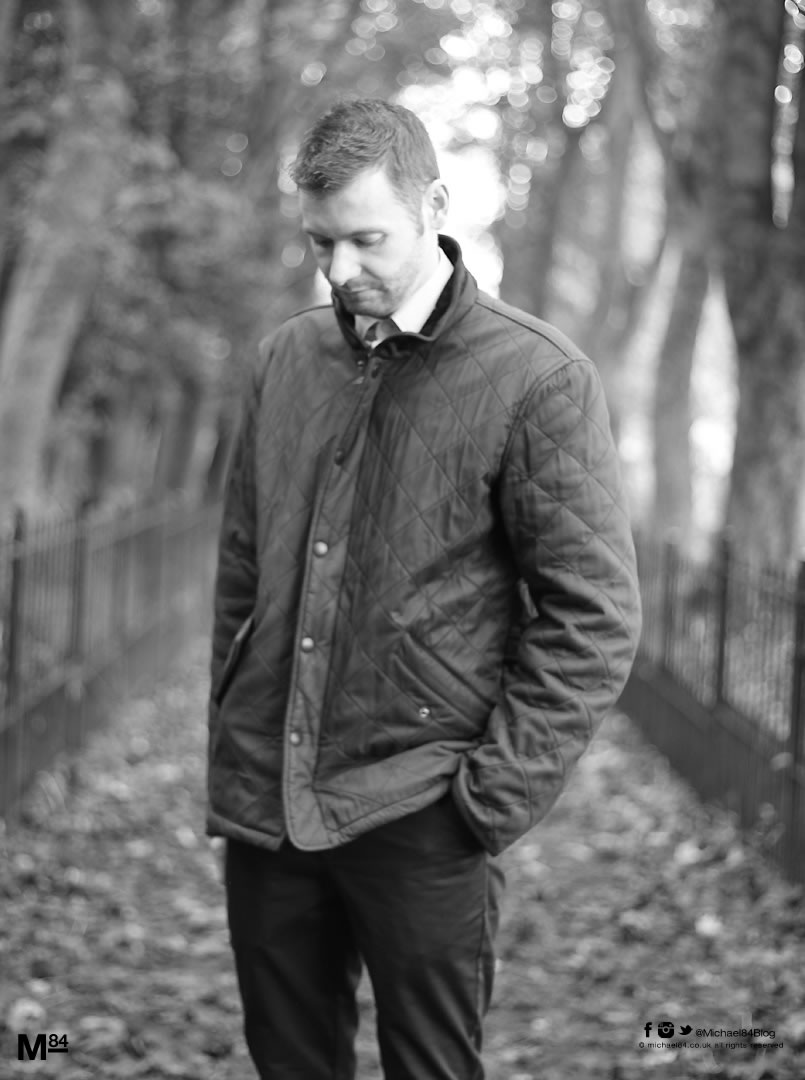 For my everyday autumn jacket to cover most weather, I have a quilted jacket. I really like the style, and they are kind of the Swiss army jacket for the autumn.
I have a Barbour Chelsea quilted jacket, and it's lasted me years. It's lightweight, pretty good at keeping off a light shower, and fairly warm for the milder autumn months.
When it starts to get really cold there are better options, but for a daily coat or something to wear around town, the quilted jacket is a good choice.
Quilted Jacket Dress Code: Casual
I wear my quilted jacket zipped up, underneath I'll be wearing a smart sweatshirt along with a pair of chinos or jeans.
Pros
Water resistant
Good fit
Keeps you dry and warm in cool temperatures
Cons
Not substantial enough for heavy rain or super cold weather
Varsity Jacket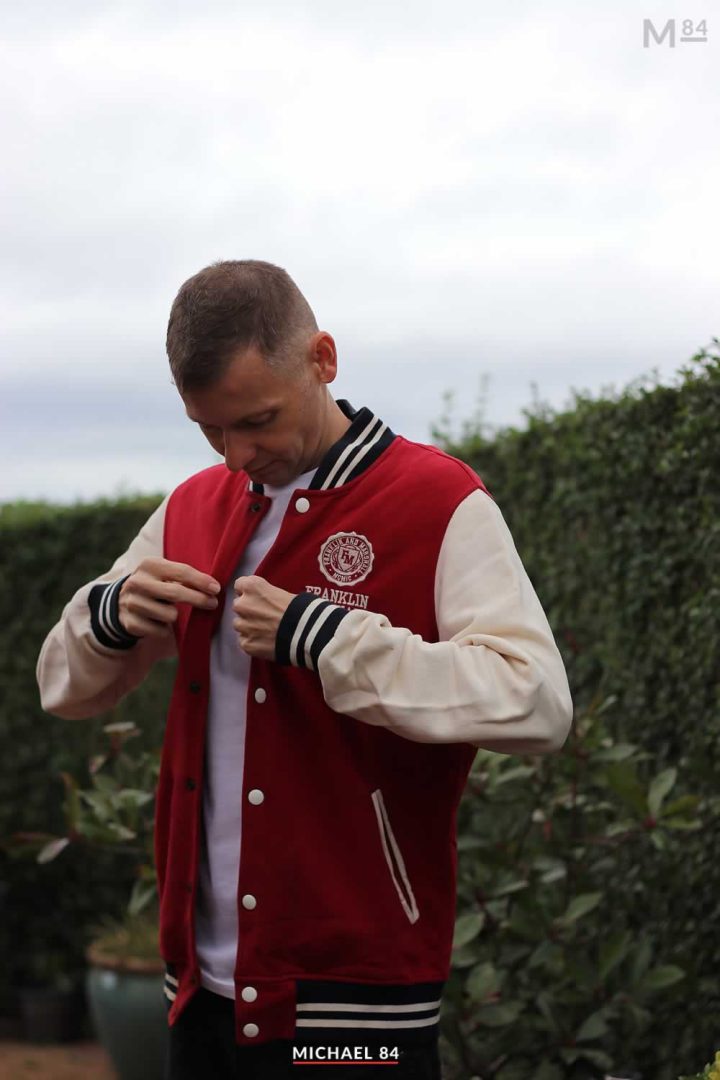 They're very much in fashion right now, and I love them. I am talking about the varsity jacket style.
Some may know them as letterman jackets or even baseball jackets, and I really like this "back to school" style.
Key characteristics of the jacket are contrasting colour body and sleeves, elasticated sleeves, collar and hem along with striping detailing as well as welted pockets and a popper button placket.
Varsity Jacket Dress Code: Casual
The varsity jacket is a casual jacket, and is a one for when the weather isn't too cold. One of the biggest drawbacks is that this style is seen as younger fashion.
If you're looking for fashion in your 20's then that's great. When you get older you may feel it's gone, but I think I will always like this style as a casual jacket.
Pros
Really easy to wear jacket
Preppy smart style
Good for day to day wear
Cons
Mostly suited to younger guys
Not substantial for harsh weather
Summary: The Best Jackets & Coats For Men To Wear In Autumn
And there you have it, the best 7 coats and jackets you can wear in autumn. It's a good idea to own a few of these jackets which will cover every occasion, from smart to casual as well as all weather types.
Check out how many jackets you should own if you're wondering if you've got too many coats and jackets in your wardrobe.