Monday, 3rd July, 2017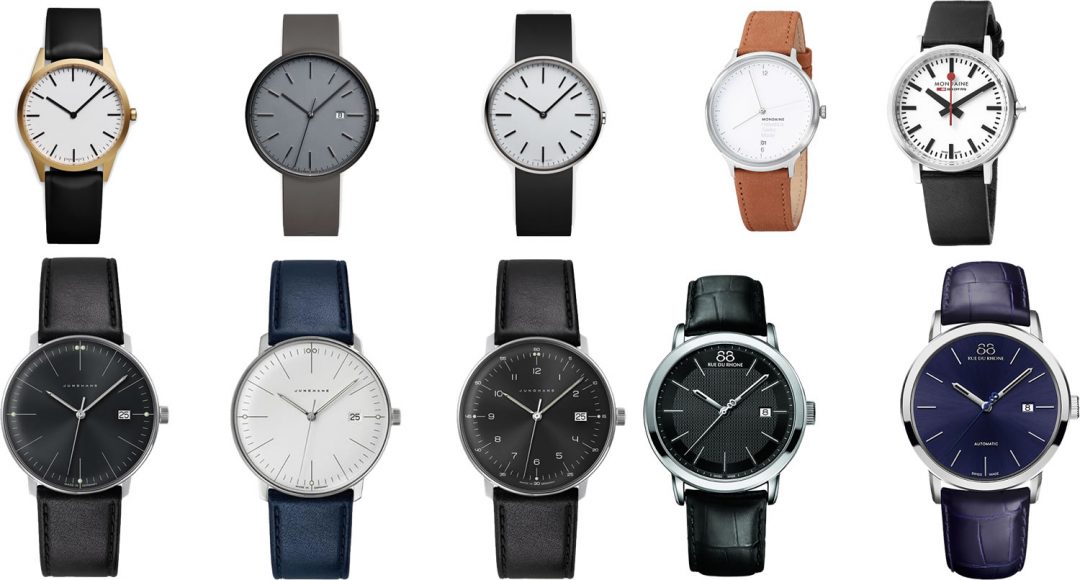 Minimal style and minimalist fashion has become increasingly popular over the past several years, and it's something I do love too. Clean lines, clutter free and monochromatic aesthetics are the foundations to most things minimal, it's all about the simplicity but brilliance of design. Minimalist watches has taken on a whole new market, with some start up brands moving into this market, and other's capitalising on it's popularity. What are the best minimalist watches in 2017? Here's my guide to what you should be looking for.
What Is A Minimalist Watch
First of all you should understand what this watch type is. For the most part they're usually inexpensive and affordable, and the style is all about the face of the watch. It's plain, with only markers or numbers, simple pointers and sometimes a date window. Essentially, only the basics you need, definitely nothing technical looking, no chronograph or special divers markings on the bezel. Of course this means they're always analogue, and usually use a quartz movement, as that's the cheapest option (but there's different qualities of quartz movements). It is definitely style over substance, for the non-watch-snobs at least, movement and build is second or even not considered, it's all about the design. They are versatile, you can wear these on formal occasions, but usually you'll find these who love a bit of Scandi-Style and a smart-casual fashion sense.