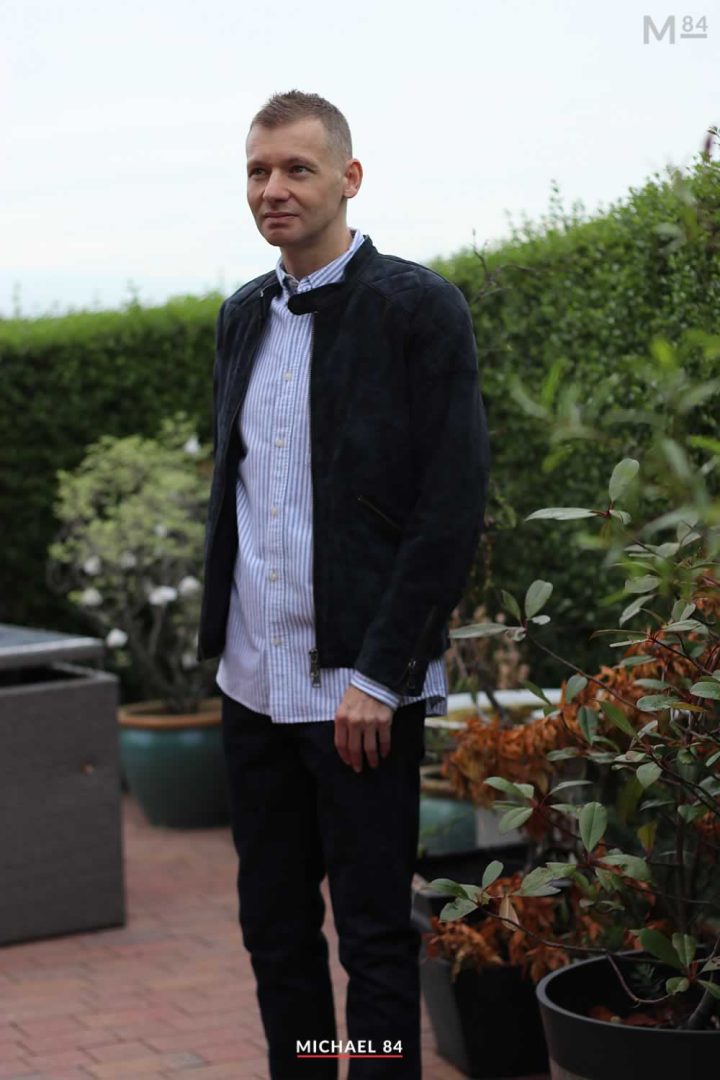 One style of jacket I've really loved for so long is a suede jacket.
This is my suede jacket outfit, and I'm wearing it with an Oxford shirt and pair of dark denim jeans.
Here's what you need to know about this outfit.
I'm lucky to have a couple of suede jacket, but this one has to be my favourite. It's a genuine suede jacket I got from Swedish brand Jofama quite a few years ago.
I've only worn it a couple of times, and it still looks as good as the first day I got it.
When it comes to the type of fit of the jacket, it's a biker style and bomber length. This is my favourite style and fit when it comes to jackets, particularly leather jackets.
The button collar detail is fantastic, the zips on the opening of the sleeves are pretty special too, as is the diamond pattern on the shoulders.
All of the detailing in this jacket makes it such a great piece to own and wear.
The biggest problem with suede is the weather, and in particularly getting it wet.
This jacket is pretty substantial, and so it's best worn when the temperatures are low. But that can often mean rain.
Luckily for me I have some suede protector.
I usually use it on the jacket once a year, just to make sure that it's fully protected. Having said that, I try not to wear it when it rains.
As far as autumn clothing goes, this jacket fits the bill.
For the shirt I'm getting the most of out this Oxford shirt. It's the H&M vertical stripe shirt which is a relaxed fit, but this jacket doesn't make it look too baggy at all.
The white and light blue colours give the shirt some contrast, and it works well with the suede jacket.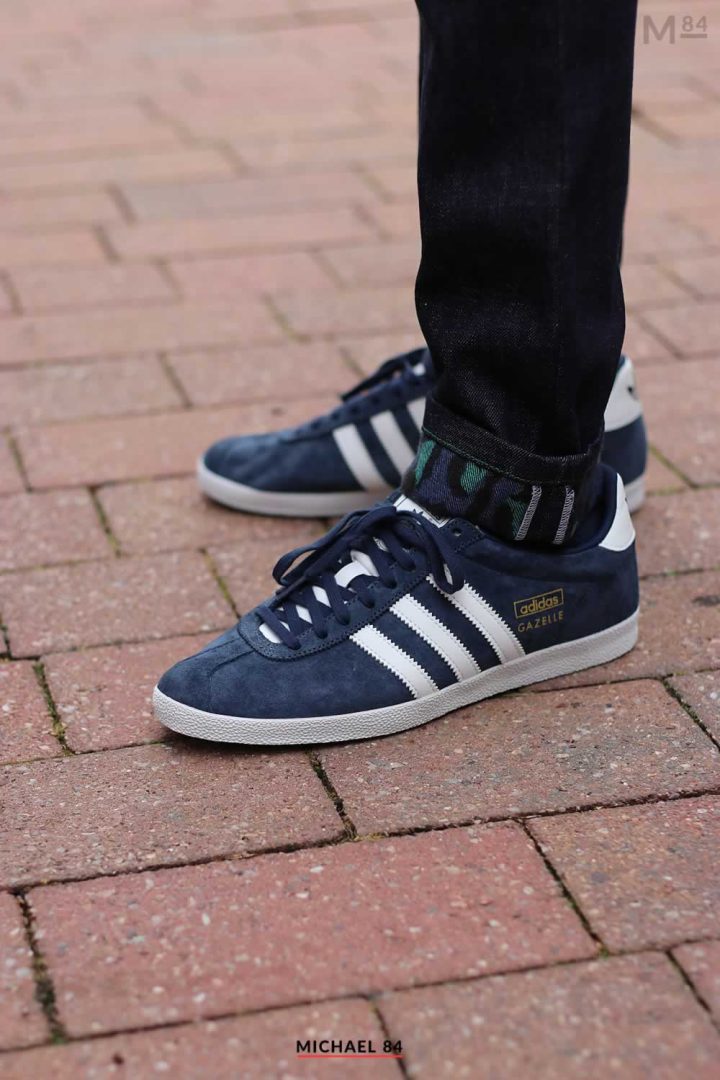 When it comes to the lower half, I've gone for my Kenzo Jeans.
The best thing about these jeans are something you can barely see…It's the pattern on the inside.
If I wear the jeans with a roll up you can see the animal print pattern on the inside that looks so good.
The blue, black and green animal print makes them stand out, and it's these small details that I think make them so good.
Dark denim which is solid in colour also means a smarter lean with the jeans too.
For the footwear there's yet more suede by the way of my Adidas Gazelle's.
The navy blue pretty much matches the colour of the jacket, and they go well with the jeans and outfit as a whole.
When it comes to some outfit inspiration I think that the suede jacket outfit is one to go for this season.