Who is the best dressed manager in football?
From tracksuit managers to the suited and booted, there's a lot of style and fashion in the dugout and on the touchline these days.
With the money in football, there's no reason why the managers shouldn't be looking their best and dressing the part.
The Premier League 2022-23 season is finally here, with a later than usual start in September. All of the top managers remain in their jobs as of now, looking as stylish as ever.
There's also the three promoted teams, Fulham, Bournemouth and making a return to the Premier League, Notts Forest are entering the most stylish managers contest.
So in no particular order, here's the best dressed managers in the Premier League, and what I love about their style.
Pep Guardiola
Club: Manchester City
Nationality: Spanish
Age: 51
Club Sponsor: Puma
Josep "Pep" Guardiola has been a stylish figure no matter what club he's been at. From Barcelona to Bayern and now Man City, he can pull off the suit and shirt, knit and tie combinations so well, and is partial to brown shoes.
He's also been known to go casual with check or short sleeve shirts and trainers, and still maintains a very smart managerial look.
Last season he wore an infamous cardigan which was sold for charity, will his fashion be another talking point this season?
Antonio Conte
Club: Tottenham
Nationality: Italian
Age: 53
Club Sponsor: Nike
Antonio Conte is taking his first full season in charge of Tottenham after taking over part way through last season. He's no newcomer to stylish managers from his Chelsea days, and mixes up smart style with more casual clothing.
Erik Ten Hag
Club: Manchester United
Nationality: Dutch 
Age: 52
Club Sponsor: Adidas
Announced last season, Erik Ten Hag begins his first season in English football and as the Manchester United manager. Above he was in a light jacket with white shirt, but we'll have to see if he's a suit or tracksuit manager in the forthcoming season.
Thomas Tuchel
Club: Chelsea
Nationality: German
Age: 48
Club Sponsor: Nike
Chelsea manager Thomas Tuchel makes his first full season in charge at Stamford Bridge this year. He took over from Frank Lampard part-way through the previous campaign.
He's usually found in club sportwear while on the touchline, including coats and training tops. He's also no stranger to wearing a hat if he needs one.
Jurgen Klopp
Club: Liverpool
Nationality: German
Age: 55
Club Sponsor: Nike
If you're running up and down the touchline like a madman, a tailored suit will not do. Jurgen Klopp defines the tracksuit manager and has always been like one of the fans at the clubs he's managed, which is perfect for Liverpool.
He has been known to wear a suit, but that's rather rare.
Mikel Arteta
Club: Arsenal
Nationality: Spanish
Age: 40
Team Sponsor: Adidas
Mikel Arteta is the main man at Arsenal, and has been transforming the team into his mould for several seasons now. His smart casual style is a mix of sleek and smart basics with a minimalist look similar to his friend Pep Guardiola.
Eddie Howe
Club: Newcastle United
Nationality: English
Age: 44
Club Sponsor: Castore
Eddie Howe took over from unpopular Steve Bruce in the 2nd half of last season, and Newcastle saw immediate improvements. Eddie's style is more from of the tracksuit manager style, which we love to see at St. James' Park.
Best Of The Rest – Premier League Managers
He's the rest of the current managers in the Premier League who's style you'll be able to see this season.
Steve Gerrard: 42 Years Old, English, Manager Of Aston Villa
David Moyes: 58 Years Old, Scottish, Manager Of West Ham
Frank Lampard: 44 Years Old, English, Manager Of Everton
Bruno Lange: 45 Years Old, Portuguese, Manager of Wolves
Scott Parker: 41 Years Old, English, Manager Of Bournemouth
Marco Silva: 45 Years Old, Portuguese, Manager Of Fulham
Ralph Hasenhüttl: 55 Years Old, Austria, Manager Of Southampton
Patrick Viera: 46 Years Old, French, Manager Of Crystal Palace
Thomas Frank: 48 Years Old, Danish, Manager Of Brentford
Steve Cooper:  42 Years Old, Welsh, Manager Of Notts Forest
Jesse Marsch: 48 Years Old, American, Manager Of Leeds
Brendan Rodgers: 49 Years Old, Northern Irish, Manager Of Leicester
Graham Potter: 47 Years Old, English, Manager Of Brighton
Well Dressed Football Managers From Around The World
Jose Mourinho
Club: AS Roma
Nationality: Portuguese
Age: 59
Club Sponsor: New Balance
Jose found himself a new club last season, and done well with AS Roma getting success in Europe. His style is changed from his Premier League days too, swapping out the tracksuits or suits for a more smart casual look with polo shirts. Who can blame him with the heat in Roma.
Diego Simeone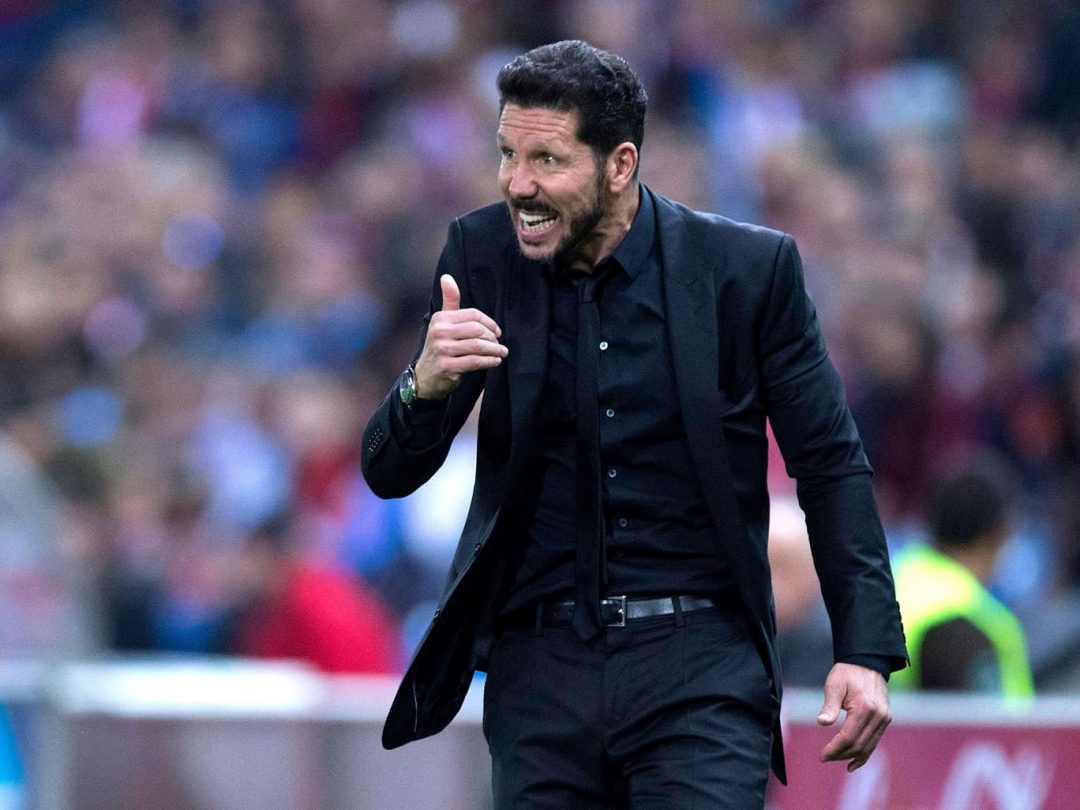 Club: Atletico Madrid
Nationality: Argentinian
Age: 51
Club Sponsor: Nike
Have you ever seen Diego Simeone without an all black suit and tie? Probably not. This is his trademark style and has been for a number of years. He's got it to a T, and I think it's possibly the best signature style of all managers.
And there you have it, the best dressed football managers of the season. Who gets your vote?
You can also check out the best dressed football pundits, and see how the boys in the studio compare to the men on the touchline.
All images are copyright to their respective owners and are shown for commentary purposes only.

Thanks For Reading...Want More? 🙌
Hi, I'm Michael 👋 I'd love you to subscribe to my newsletter for exclusive content & updates on my blog straight to your inbox. (No spam, I promise!)