From tracksuit managers to the suited and booted, there's a lot of style and fashion in the dugout and on the touchline these days. With the money in football, there's no reason why the managers shouldn't be looking their best and dressing the part.
The Premier League 2018-19 season is here, and there's been some stylish management movements, with Arsene Wenger and Antonio Conte both departing, replaced by Unai Emery and Maurizio Sarri. There's also been some other managerial changes, and the three promoted teams, Cardiff City, Wolves and Fulham entering the most stylish managers contest.
So in no particular order, here's the best dressed managers in the Premier League, and what I love about their style.
Pep Guardiola

Club: Manchester City
Nationality: Spanish
Age: 47
Club Sponsor: Nike
Josep "Pep" Guardiola has been a stylish figure no matter what club he's been at. From Barcelona to Bayern and now Man City, he can pull off the suit and shirt, knit and tie combinations so well, and is partial to brown shoes. He's also been known to go casual with check or short sleeve shirts and trainers, and still maintains a very smart managerial look.


Jose Mourinho

Club: Manchester United
Nationality: Portuguese
Age: 55
Club Sponsor: Adidas
He's been in football in England rather quickly, and I am glad he is, as is the rest of football. The special one has been a fan of blue, managing Inter, Porto and Chelsea there's been no problems with colour combinations. Now he's a red, it will be interesting to see the colours he wears in his outfits. My favourite style of Jose has to be the midnight/navy blue shirt and suit combo, which looks so sleek.

Also Check Out: Gareth Southgate Waistcoat style at the World Cup 2018
Unai Emery

Club: Arsenal
Nationality: Spanish
Age: 46
Club Sponsor: Puma
The man to replace Arsene Wenger at Arsenal is Unai Emery, a prolific manager from Spain. He's usually found wearing suits, but isn't shy wearing tracksuits, as seen in training.
Maurizio Sarri

Club: Chelsea
Nationality: Italian
Age: 59
Club Sponsor: Adidas
For this season Chelsea replace the always dapper Antonio Conte with tracksuit wearing, casual dressing Maurizio Sarri. Italians are famous for their sense of style with good fitting suits, but Sarri usually goes for the old school approach of being a tracksuit manager.
Jurgen Klopp

Club: Liverpool
Nationality: German
Age: 51
Club Sponsor: New Balance
If you're running up and down the touchline like a madman, a tailored suit will not do. Jurgen Klopp defines the tracksuit manager and has always been like one of the fans at the clubs he's managed, which is perfect for Liverpool. He has been known to wear a suit, but that's rather rare.

Mauricio Pochettino

Club: Tottenham
Nationality: Argentinian
Age: 46
Team Sponsor: Nike
Mauricio Pochettino is known to mix up his style from smart to casual, and can quite easily pull off both. He keeps it colour co-ordinated with Spurs, usually seen in a navy and white suit with tie, or some of Tottenham's sportswear.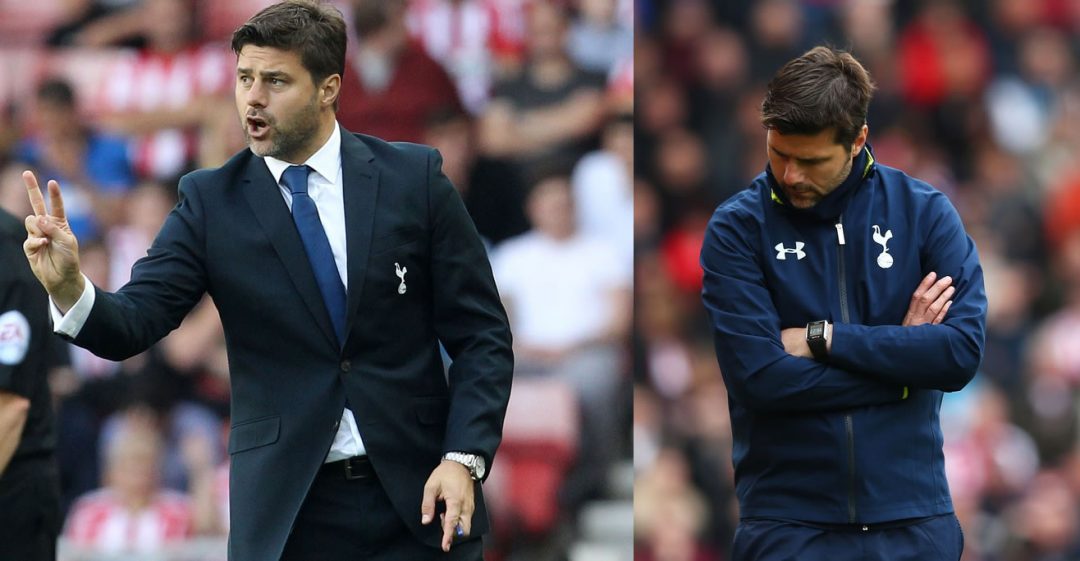 Rafa Benitez

Club: Newcastle United
Nationality: Spanish
Age: 58
Club Sponsor: Puma
Newcastle United are back in the Premier League! Rafa Benitez is one of the older managers, but is always well turned out in his suit, and is usually sporting a tie in the club's colours, along with a crest lapel pin.
Best Of The Rest – Premier League Managers
He's the rest of the current managers in the Premier League who's style you'll be able to see this season.

Neil Warnock: 69 Years Old, English, Manager Of Cardiff City
Eddie Howe: 40 Years Old, English, Manager Of Bournemouth
Sean Dyche: 47 Years Old, English Manager Of Burnley

Claude Puel: 56 Years Old, French, Manager Of Leicester
Marco Silva: 41 Years Old, Portuguese, Manager Of Watford
David Wagner: 46 Years Old, German, Manager Of Huddersfield Town

Slavisa Jokanovic: 49 Years Old, Serbian, Manager Of Fulham
Roy Hodgson: 53 Years Old, English, Manager Of Crystal Palace
Mark Hughes: 54 Years Old, English, Manager Of Southampton

Javi Gracia: 48 Years Old, Spanish, Manager Of Watford
Manuel Pellegrini: 64 Years Old, Chilean, Manager Of West Ham
Nuno Santo: 44 Years Old, Portuguese, Manager of Wolves

Chris Hughton: 59 Years Old, English, Manager Of Brighton
Other Well Dressed Football Managers From Around The World
Diego Simeone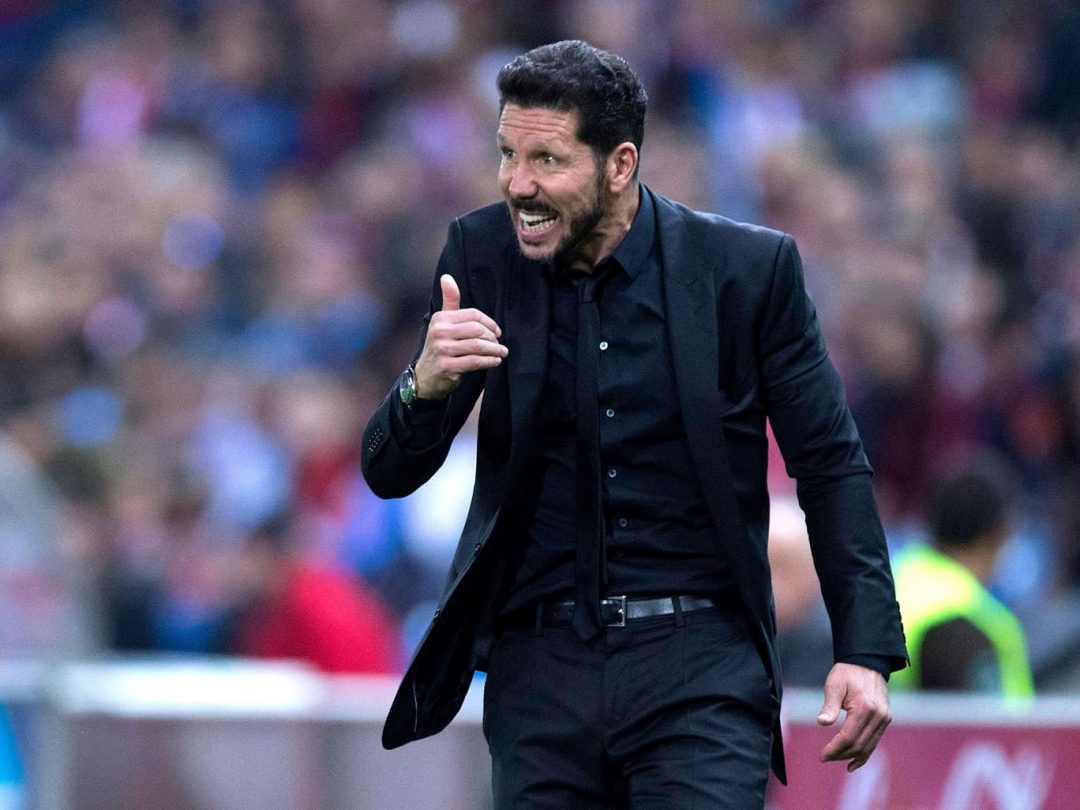 Club: Atletico Madrid
Nationality: Argentinian
Age: 48
Club Sponsor: Nike
Have you ever seen Diego Simeone without an all black suit and tie? Probably not. This is his trademark style and has been for a number of years. He's got it to a T, and I think it's possibly the best signature style of all managers.
Joachim Low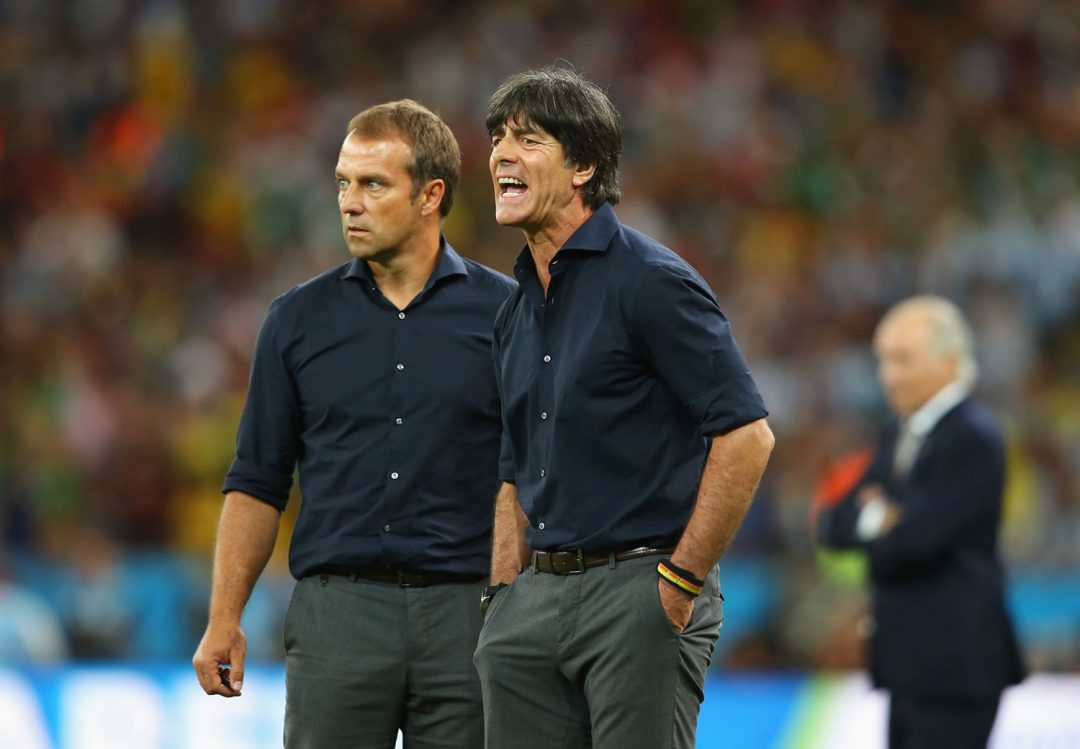 Team: Germany
Nationality: German
Age: 58
Sponsor: Adidas (Hugo Boss Tailoring)
How can I forget one of the most stylish men in football? Well I haven't! Jogi Low does it all. From an over-the-head sweatshirt to smart suit with knit, or just a crisp shirt, he always looks the part. It's little wonder that the German coaches and himself got the nickname "The Boyband" with all their impeccable, co-ordinated style.

All images are copyright to their respective owners and are shown for commentary purposes only.