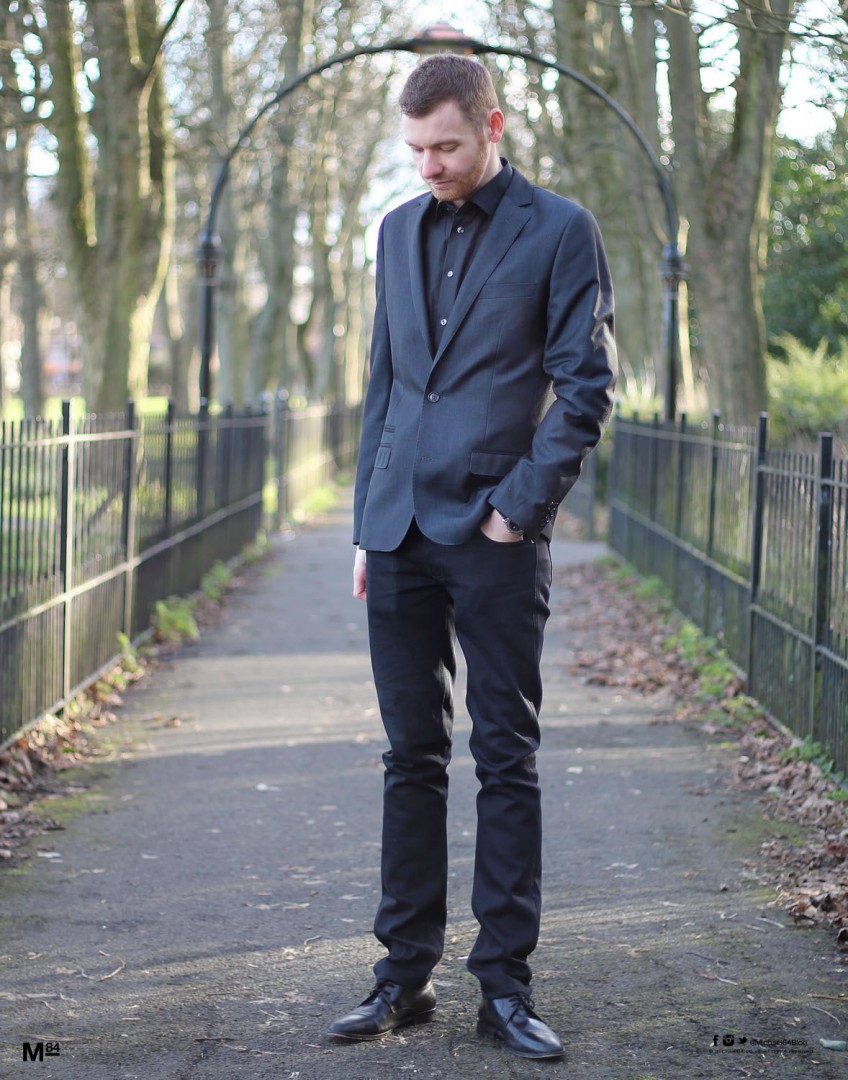 I am always getting asked for tips on what to wear or what's trending at the moment or even in the future, and you can read so much of what I think over on the fashion tips section of the blog, which has in depth advice and guides on everything to do with style.
But what about some quick tips and the absolute essentials for your day to day life? I'm going to condense down my quick fashion tips and style hacks from the absolute basics that you probably already know, to others which you may take for granted or not even notice.
Are you ready for 10 easy tips to up your style? Here we go!
Top 10 Men's Fashion Hacks To Look Better
The Fit Is Key
Whatever you're wearing, the fit is key and your clothing should fit. Almost all guys wear clothing that's too big for them, it's a bad habit to get into.
Your clothing should actually fit, it should not be too tight, but also not too loose either. If you're worried about looking fat, bigger or smaller than you are, wearing the wrong size will not help you.
Here's how to measure yourself so you get the right fit in all of your clothing.
Dress For The Occasion
No shorts in the middle of the Winter, don't wear a mountaineering coat on a Saturday night out. Equally, you'll not want to be suited and booted for something casual. You can be overdressed as well as underdressed.
Pick One Style Per Outfit
I like so many different styles and clothing, from street wear brands to smart clothing and then everything in between. There's nothing wrong with switching up your style, in some ways you should as you'll be dressing for the occasion, but pick one style for your outfit and stick to it.
You don't want to be mixing you're brand new Air Max with your brand new suit, just because both are new.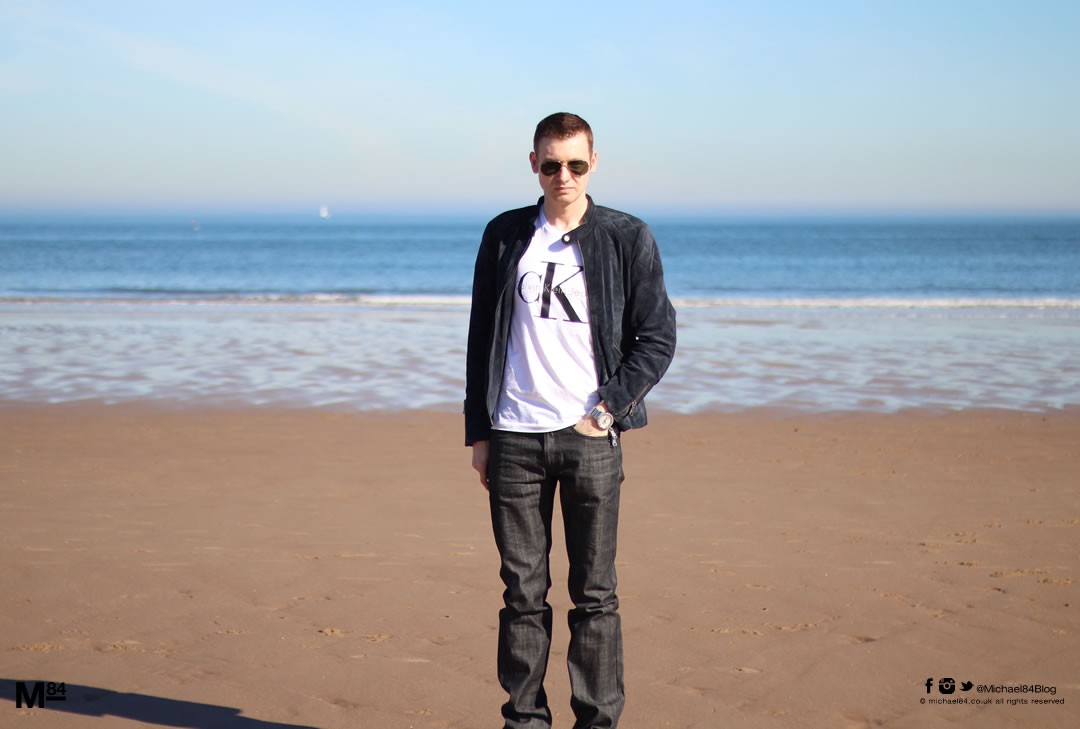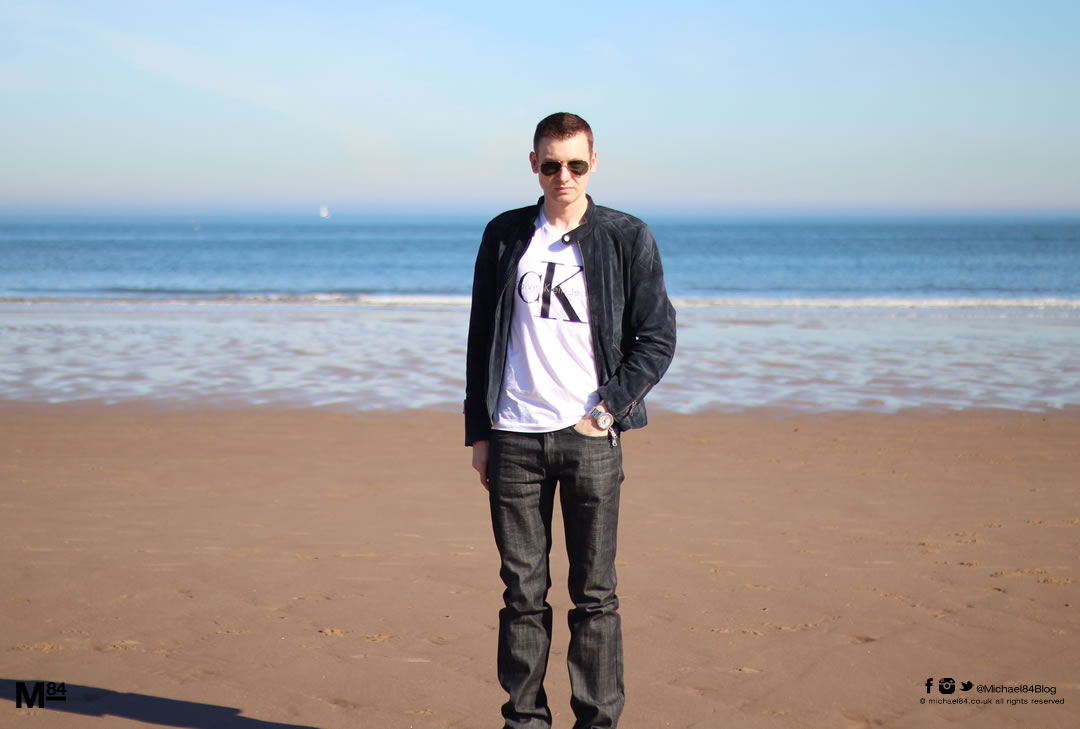 What About Brands & Logos
This varies so much. It really depends on your age, the look you're going for and your own style. Many will say steer clear of logos and brands, but if you want to look cool and trendy in some circles, then it's all about labels out.
You'll want to stay away from cheesy novelty graphics, but wearing recognised brands can be fine. As you get older you'll start wearing less and less obvious branding, and go for understated luxury.
The fit is always a top priority, some brands may not be as well fitted for you as others, so choose fit over a label.
Remember, the latest branded top will probably be yesterday's news and you'll have to buy the next latest trend to keep up if you go this route and want to stay cool. You'll probably need a lot of cash and space for the clothing too.
Invest In Timeless Classics And Wardrobe Staples
The best tip I could give when it comes to buying menswear is to invest in timeless fashion, wardrobe staples and key pieces.
I'm talking about a good leather jacket, a good Winter coat, at least one good white shirt, a pair of Indigo jeans, good smart shoes, and items like that.
Also, make sure you get colours which never go out of fashion; black, white, greys and blues are always good and can usually be paired with most things.
If you've bought quality items they should last a long time and you don't have to worry about these things going out of fashion.
When you've built your wardrobe with timeless pieces you can always add in trends if you really want to jump on board with something.
Keep It Simple And Don't Overcomplicate It
Most of the time the simple pieces of clothing can go a long way. A simple T-shirt, jacket and pair of jeans along with some smart casual footwear can look great.
If you follow the other rules about fitting, outfit choice and dressing for the occasion then it should be easy.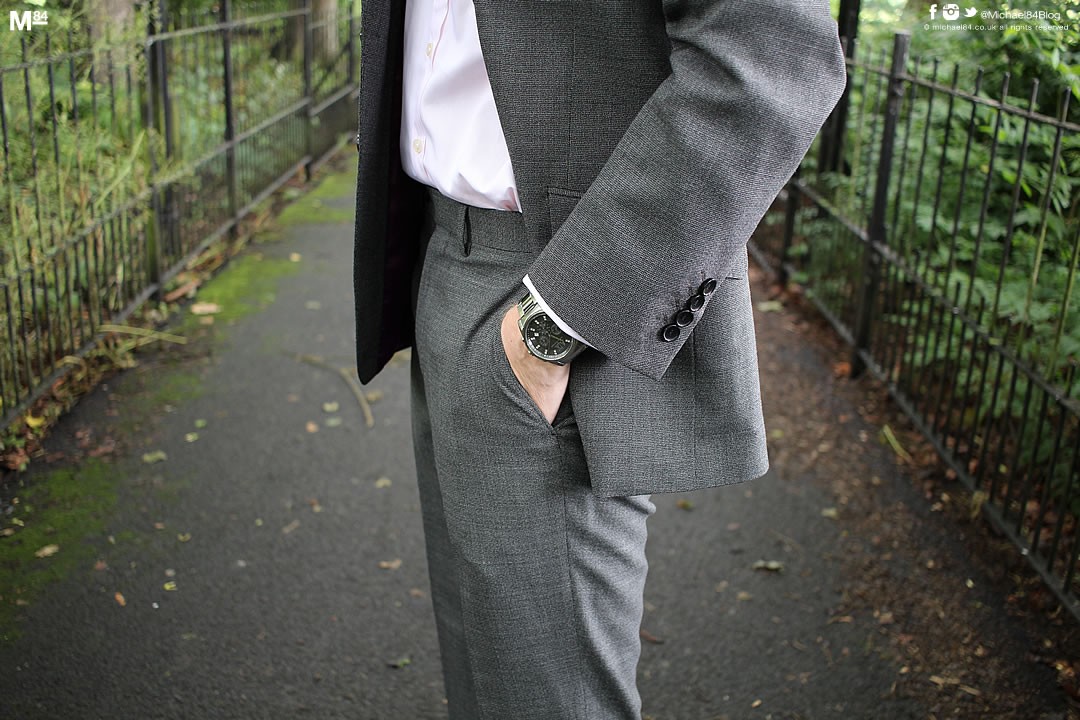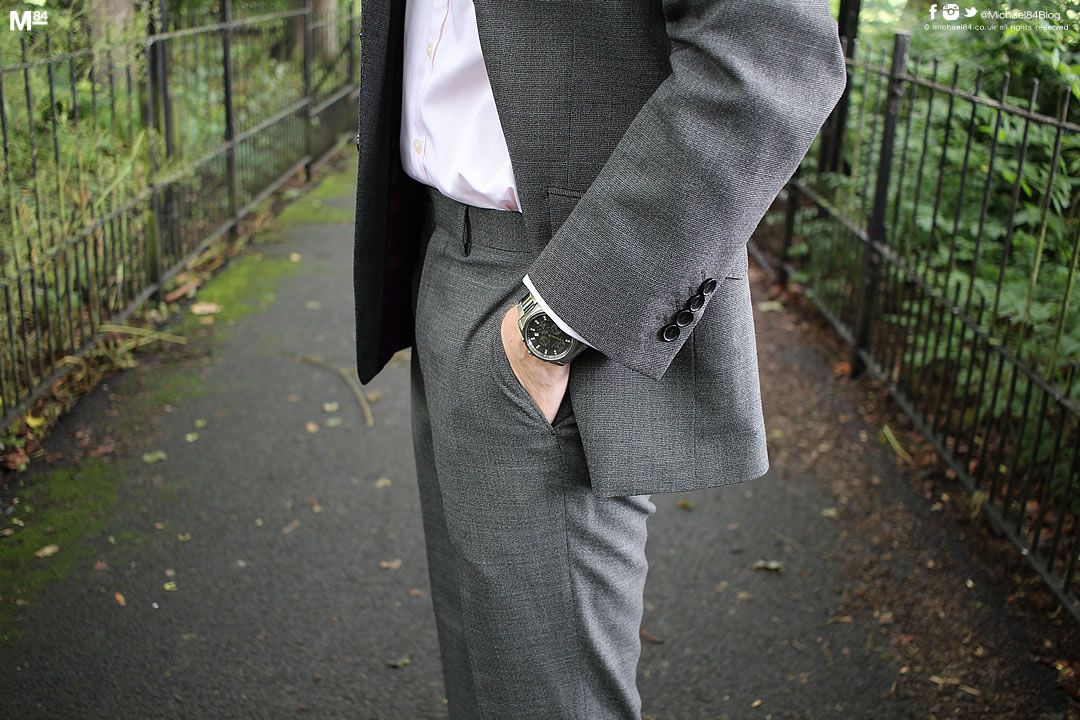 Add In Some Detail – Accessories
Just because you may keep it simple doesn't mean you can't add just that little bit of detail. I am talking about really simple and basic items.
This could be something like a lapel pin or pocket square for a suit jacket, a simple cuff, a watch, cufflinks, and others. Sometimes it is all in the details.
Don't Be Afraid To Switch It Up
Timeless classic and wardrobe staples are all well and good, but maybe you don't want to be known as the guy who always wears the blue jeans. Switch it up, get a pair of neutral chinos, or a different style or colour of footwear, such as Chelsea boots.
You can experiment with your style, you may find things you like or things you don't which is perfectly fine.
Keep It Clean & Tidy
That means make sure your shirt or tee you're wearing has been ironed and is fresh and clean. This is more noticeable when you're wearing a plain garment, so if you're ironing skills aren't up to much wear a check or patterned shirt while you get your skills.
Always remember to give your trainers a clean or more importantly if you're wearing shoes, polish them. Even if it's only a quick once over, it could make all the difference.
Don't Forget Your Grooming
Teeth, facial hair, fragrance, nails, everything. Make sure that you're looking the part and your body is as clean as the clothes you're putting on it.
And that's it! Quick fashion hacks which are really easy to incorporate into your life and outfits. The list may feel fairly long, but most are straight forward tips which you're probably already using.