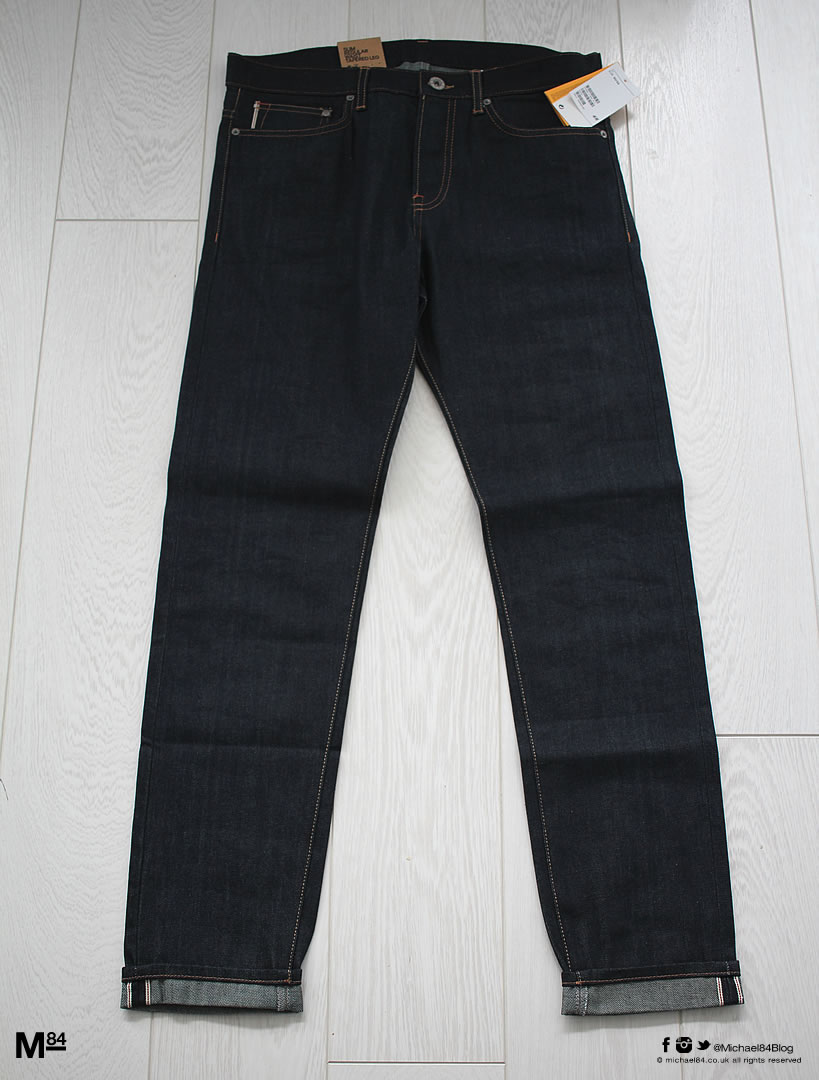 I love good quality denim.
I've bought a lot of high end jeans from high end fashion houses such as Balenciaga and Dior, to denim brands such as PRPS, Nudie Jeans and True Religion, and how can I forget Evisu, who use premium Japanese denim in most, if not all their jeans.
Good denim is well worth the money, from the fit to the finishing, you can tell the difference in a good pair of denim. If you're a regular reader then you'll remember I got a pair of Nudie Jeans Selvedge denim which are fantastic, and fast becoming one of my favourite pairs of denim I own.
What is Selvedge Denim?
Selvedge is thought of as premium, sought-after and since more care and attention to detail is used the denim is usually, but not always, better.
It literally means "self-edge" and the edges are bound to stop the edges unravelling or fraying, and woven on traditional shuttle looms.
The most common way of checking out the selvedge is turning the bottoms up, and you can clearly see the tape effect, with red stitching being commonly used. If you see people turning up their jeans, it's usually to show off this characteristic of their jeans.
Read more about what selvedge denim is here.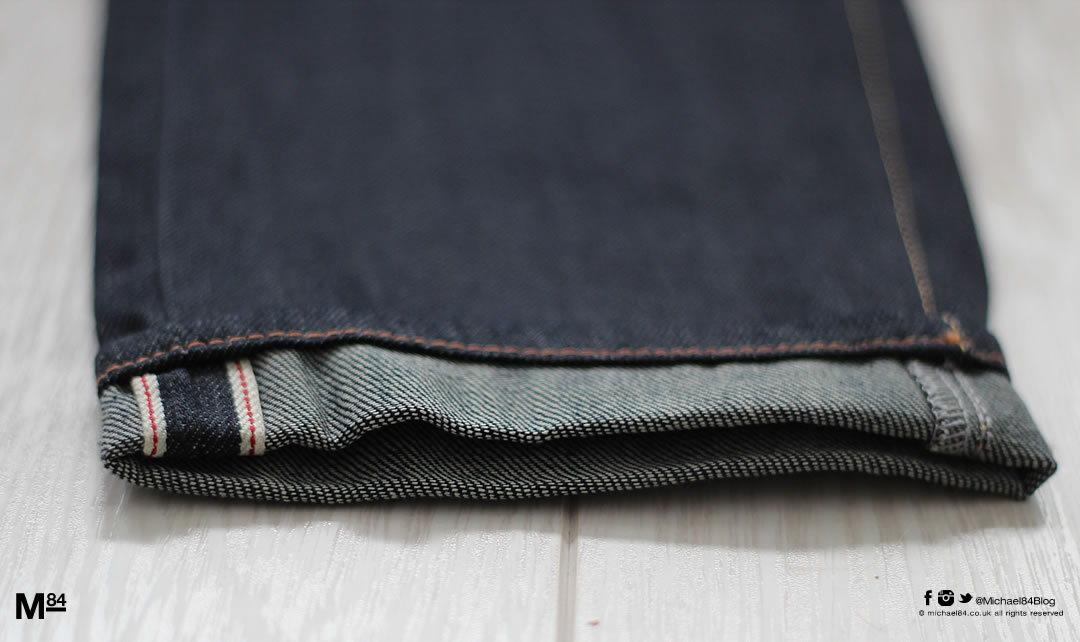 H&M Selvedge Jeans
So I was browsing around the H&M website when I found something interesting – I saw a few pair of selvedge jeans which they were doing, and they were only £40.
The style looked good, they have a few washes available which were all good, and they have them in a few fits. Then I saw something even better; They had a pair in the sale for £20!
£20 for selvedge? yes please! 😀
There is a small problem, I have had selvedge from other high street retailers, namely ASOS, and I did not really think much of them if I am honest. They were decent, but I would not invest in another pair.
I decided to order some, they were only £20, and even if they were bad, how bad could they actually be?
I got them and I have to say I was very impressed. The weight feels pretty good, they feel tough and the wash is very nice too.
The detailing is something I always like; The selvedge stitching on the pocket, the branding on the buttons and minimal branding with navy suede/suede-like patch on the back is inoffensive.
They are made in Turkey, and the only negative is that the leg length is only 32 (They had no 34) which may cause a problem after washing, especially if I wear them turned up.
There's plenty of ways to wear selvedge jeans, I prefer to have them cuffed at the hem so you can see the detailing. When it comes to the dress code, they can be worn as part of a casual or smart casual outfit.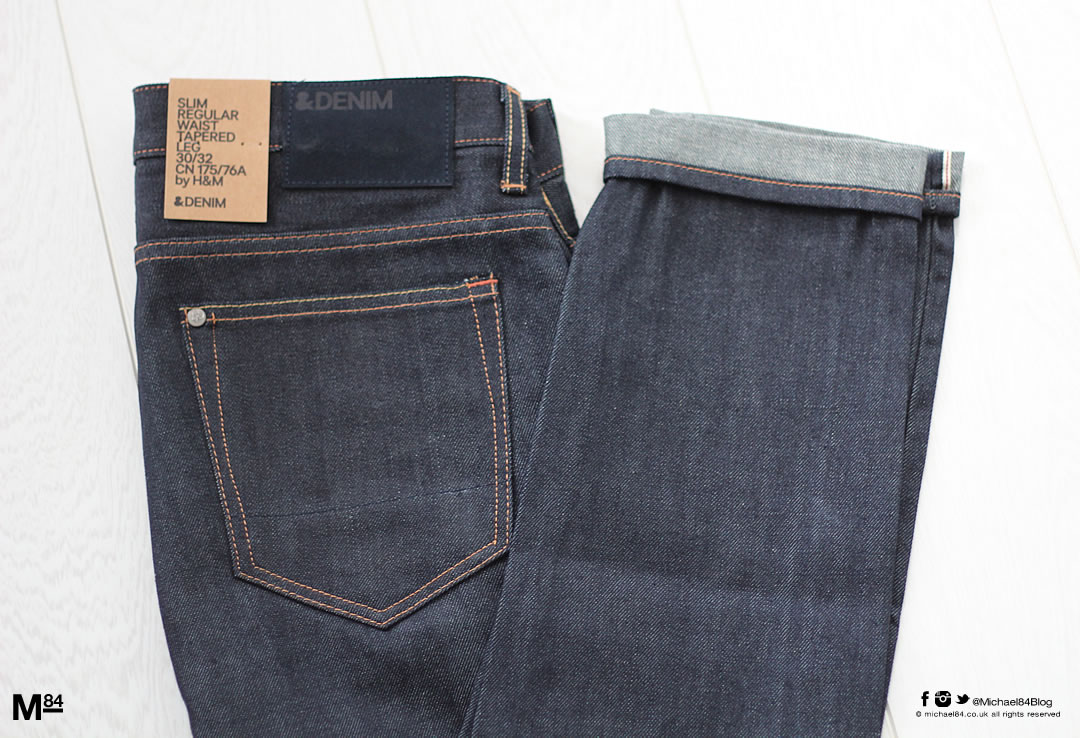 They stack up really well against other jeans, and could be the best jeans I have ever bought for under £70, so even at full price I would recommend these.
I really like the fit which is always important, especially in denim because a bad fit can be uncomfortable or not look good, but I am very happy with these in that regard.
If you like your denim super soft, these are quite rough and tough, and will take some wearing in, as many jeans do.
How much do I like these? Well I've went and bought another pair, that's how much I like them 🙂 If you want to dip your toe in the selvedge world, they are worth trying out.