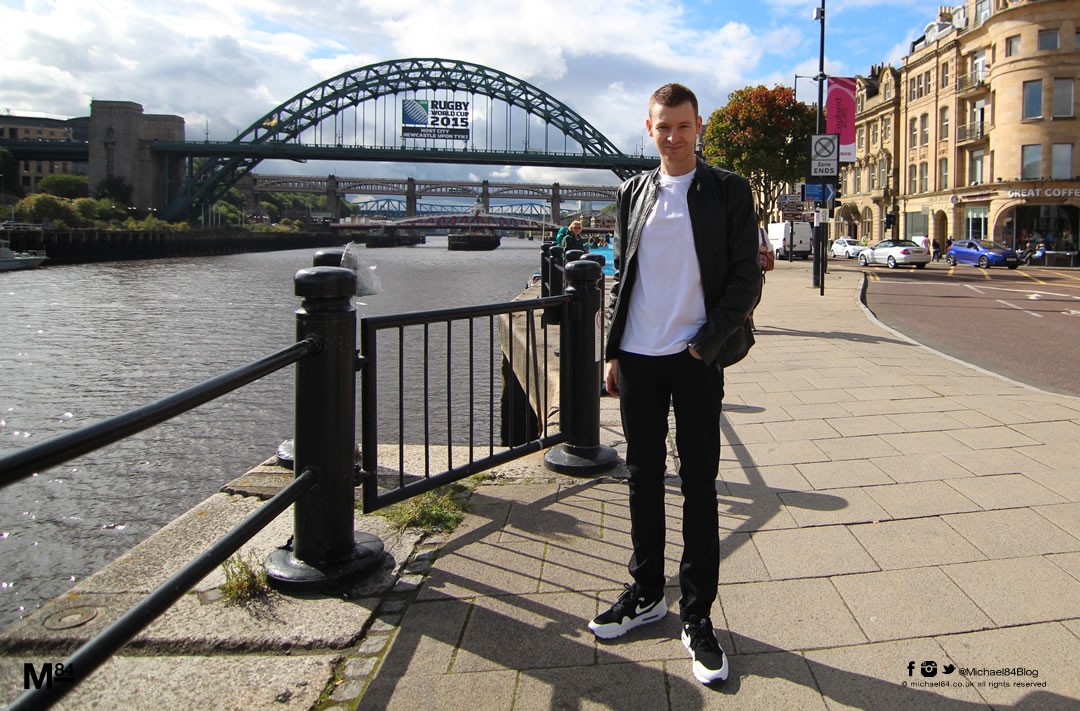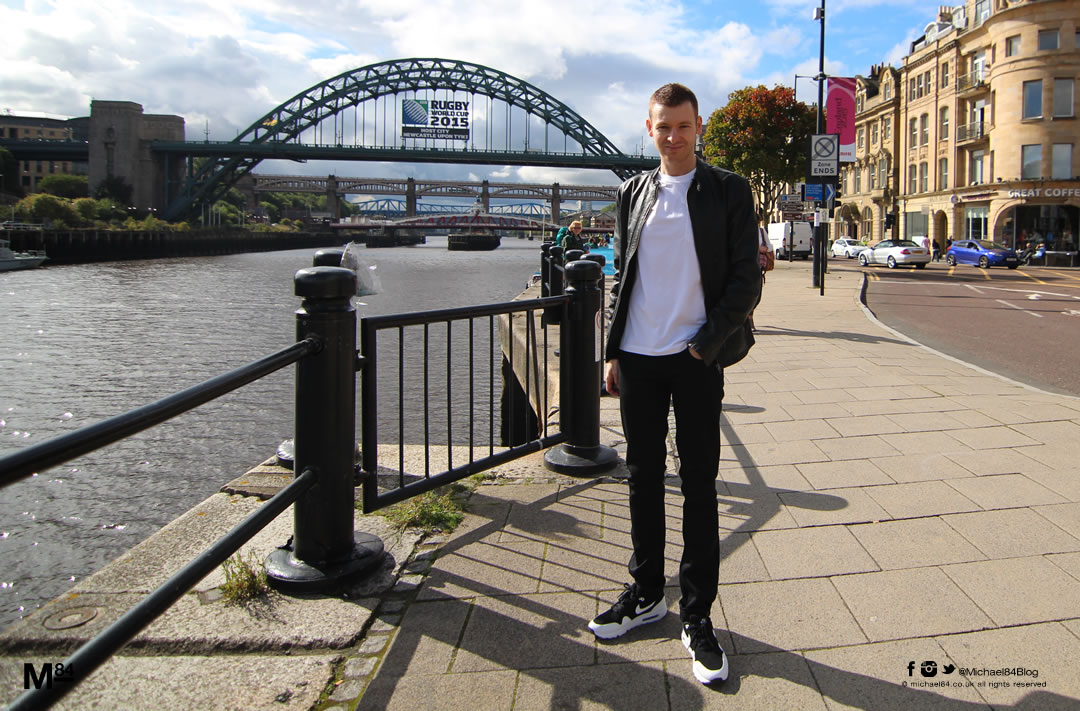 I have been writing this blog for years now, and I rarely shoot photos on locations, which I should really start doing a lot more. I live in Newcastle, it's an amazing city, it has so many great buildings and cityscapes, there's plenty of cool backdrops for creating some amazing images, not to mention it's close by to a couple of beaches too!
I have created this all black and white mono style, which I really love. I love simplicity and minimal, and you can't get more minimal than the bare essentials of black and white in colour, with a good pair of jeans, plain white tee and leather jacket.
The jeans are premium Selvedge from Nudie Jeans, which I absolutely love. You can feel the quality and the difference as soon as you put a good pair of Nudie Jeans on. These are the Grim Tim fit which is a slim fitting denim which I prefer for a smarter option while keeping the overall look a touch casual.
I love dark denim, I think it keeps your outfit looking premium, and black denim is no different. They come with the trademark Selvedge detailing throughout, including at the pockets.
Along with the black jeans I went for my black Selected Homme leather jacket. It's a black biker style jacket, and light enough to wear in the fair weather we're having without leaving you hot and bothered, but it will also keep you warm as long as it's not too cold.
Adding white to the look comes in the form of my white Prada T-Shirt. This is a premium tee, and you can feel it as soon as you put it on. It may look like any old plain white T-shirt, but I think it's important to feel good with what you're wearing, and this top does exactly that.
To everyone looking it's a basic T-Shirt, but if you're wearing it you can feel how premium it is. Understated style is always a winner.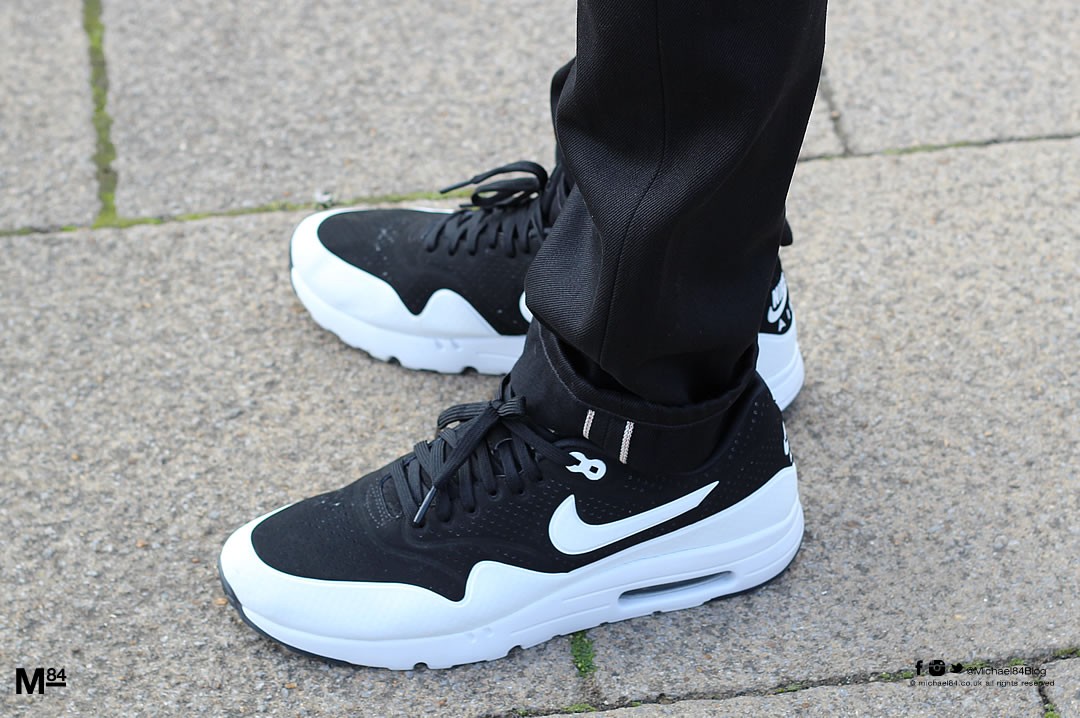 One of my favourite pair of trainers are these black and white Air Max 1 Ultra Moire. As you can tell by how fresh they look I don't wear these everyday, but they're perfect for this look.
I am down the Quayside in Newcastle. You can see 2 of our many bridges; The most famous, The Tyne Bridge, and the newest, The Millennium Bridge.
You can see more of what to wear with selvedge jeans in my outfits guide where I showcase different looks wearing selvedge denim.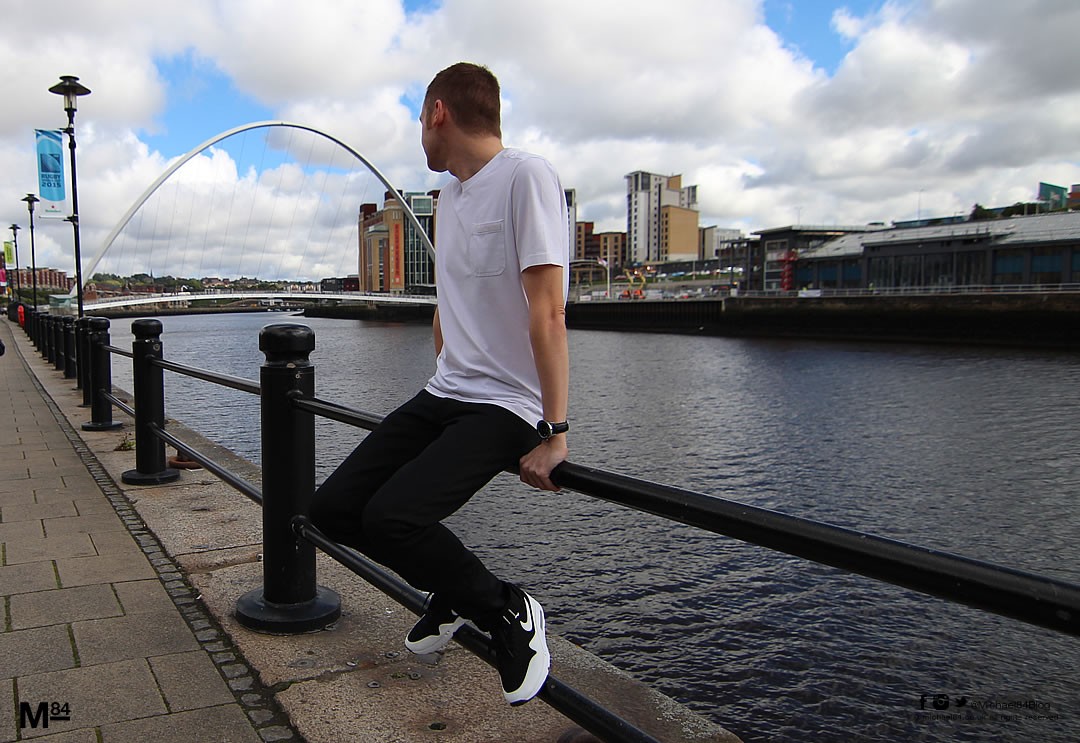 Thanks For Reading...Want More? 🙌
Hi, I'm Michael 👋 I'd love you to subscribe to my newsletter for exclusive content & updates on my blog straight to your inbox. (No spam, I promise!)