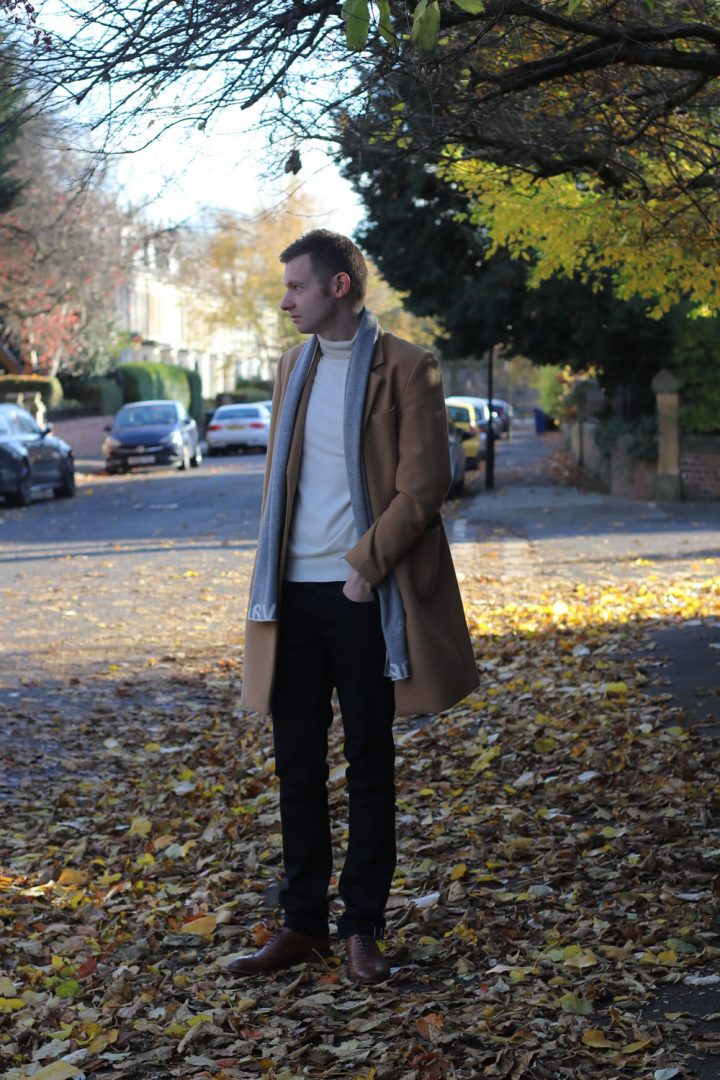 We're into Autumn now, so that means changing up your wardrobe for this season.
Out goes the summer t shirts and shorts, and light pastel colours.
In comes the cosy jumpers, smart knitwear, layering and sweatshirts for your daily outfits.
When it comes to seasons, Autumn is one of the best for fashion. There is so much clothing you can wear, and in some cases, wearing a lot of clothing together, when you consider layering.
As the temperatures drop, you need to be considering what you're wearing. Not just to look good, but for function too.
Autumn in the UK is kind of odd, and can be split up into parts: The mild and the cold. With it being the season right in the middle of Summer and Winter, you have to have quite a versatile wardrobe. One moment you may need a light knit, and the next you may need to layer up to keep warm.
If you're thinking of a wardrobe refresh or want to know the key pieces this season, here's a guide on what to wear this Autumn.
Sweatshirts
If you're looking for some casual styling this season, one of my favourite items to go to is a sweatshirt.
Sweatshirts can be anything you want them to be. You can wear them as a smart casual piece of clothing if you opt for a plain clean cut, you can go for more of a street wear style if you get a logo top, or go for the ultimate in laid back style with an oversized sweatshirt.
Smart Knitwear
When it comes to dressing up and layering, there's nothing better than wearing some smart knitwear. Whether it's a V-neck or round neck, jumpers and knitwear is a must have for the Autumn season. (check out the guide on the best men's jumpers)
You can go for a lightweight knit, such as merino which is super light and will have you looking the part while keeping you cool when it gets a little warmer in the early months. When the temperatures creep a little lower, you can wear something more substantial, such as lambswool, to keep you warm.
If you want to layer, a V-neck is the perfect way to go, and you can pair it up with a plain or patterned shirt, ensuing it compliments the knit.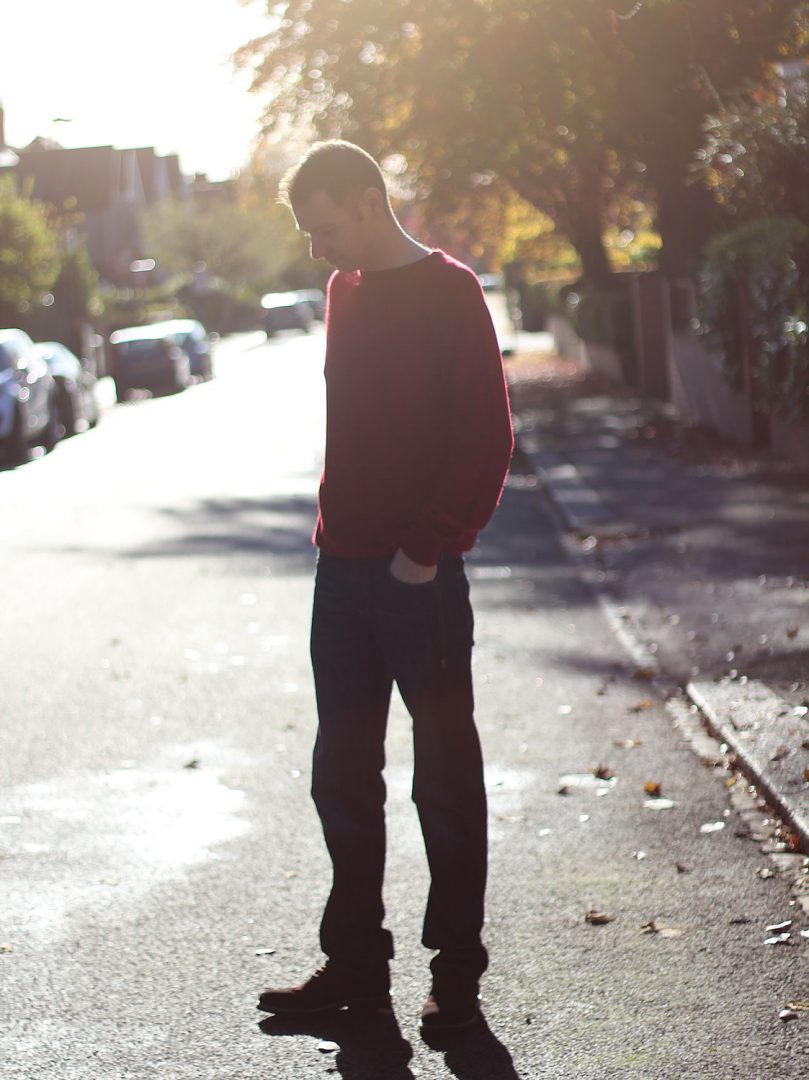 Cashmere Jumpers
Upgrade your outfit, style and life with a cashmere jumper. If you want something that adds an extra touch of class, a cashmere jumper is the one piece of clothing you're going to wear which will do that.
Is Cashmere worth it? Cashmere is known to be expensive, but owning just one piece is definitely worth the investment. Pick out a staple colour which will has stood the test of time, and you'll love this one for years to come.
Cardigan
If you want to layer up with some knitwear which is light, but don't want to go with a jumper, a cardigan is a great option.
I love cardigans, I have bought so many over the years, they are an excellent piece of menswear to own. They can be layered with T-shirts, giving them a little bit more longevity after summer, as well as layering with a smart shirt.
The smarter options include a traditional button up fine knit, thicker knits as well as zip ups which are more casual. Go for a staple colour which will make it more versatile when layering with your other clothes.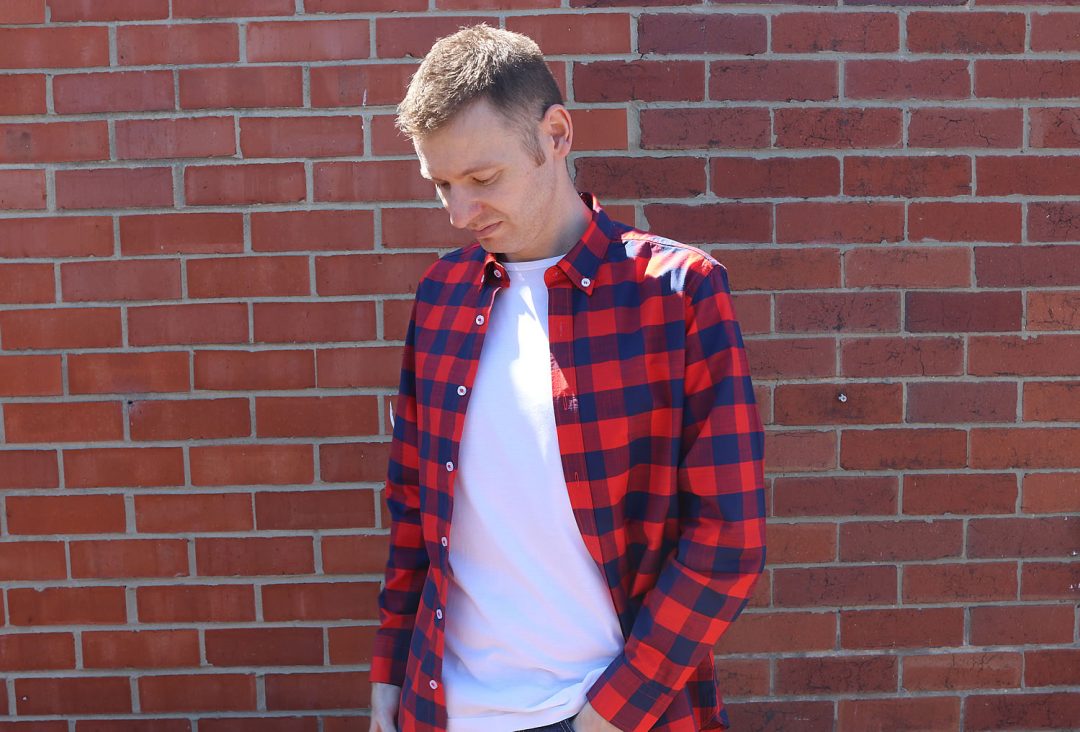 Check Shirt For Layering
When it comes to wearing shirts, you can go down the smart route, which is timeless. But what if you want something a little more casual? A Check shirt is something to consider.
You can layer a check shirt with a plain shirt under, which will usually be white. I tend to like this type of outfit for summer, but for autumn, it will still work, in the earlier months. One of my favourite ways of going smart casual, especially during the day would be a layered check shirt.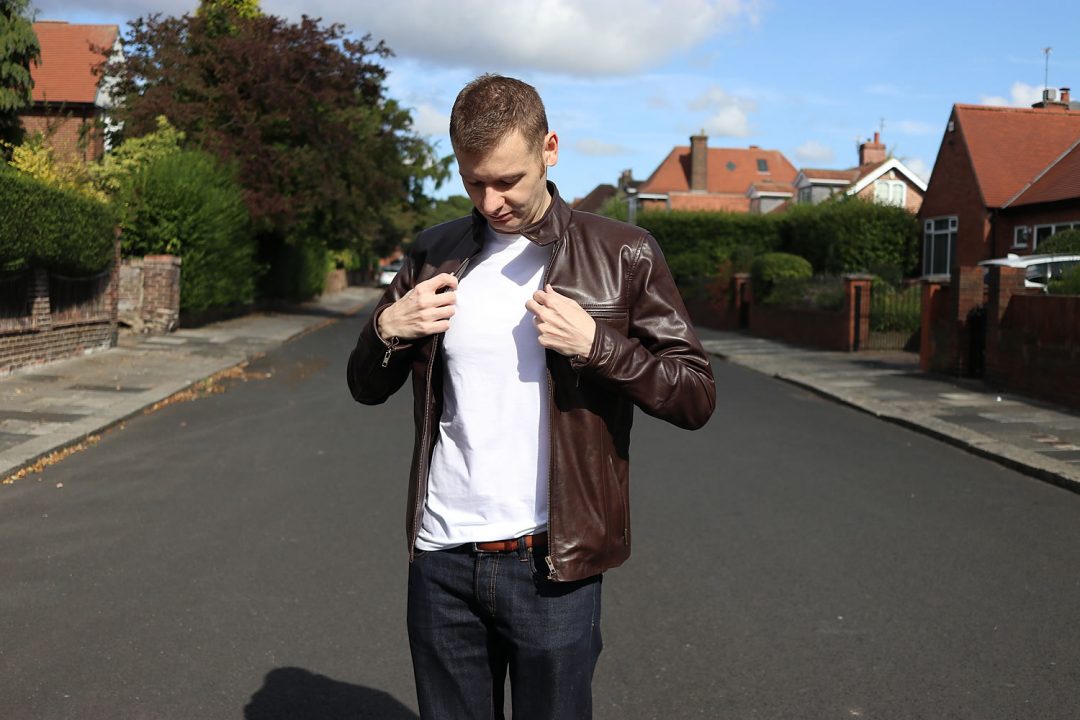 Leather Jacket
If you're looking for a very thick and heavy style of jacket, a leather jacket is something to consider. It was a style I didn't like too much in my earlier years, however now I do like a good leather jacket.
My personal preference is a shorter jacket with biker style neckline, with colours such as brown and black being great choices. Wearing it open with other items mentioned with have you looking the part, and is more of a casual look.
Bomber Jacket
If you're not a fan of leather but still want a short and light jacket, the bomber jacket is the one to go for. When it comes to fabrics and materials, cotton is good, with polyester or nylon also being good options, which are better for rain.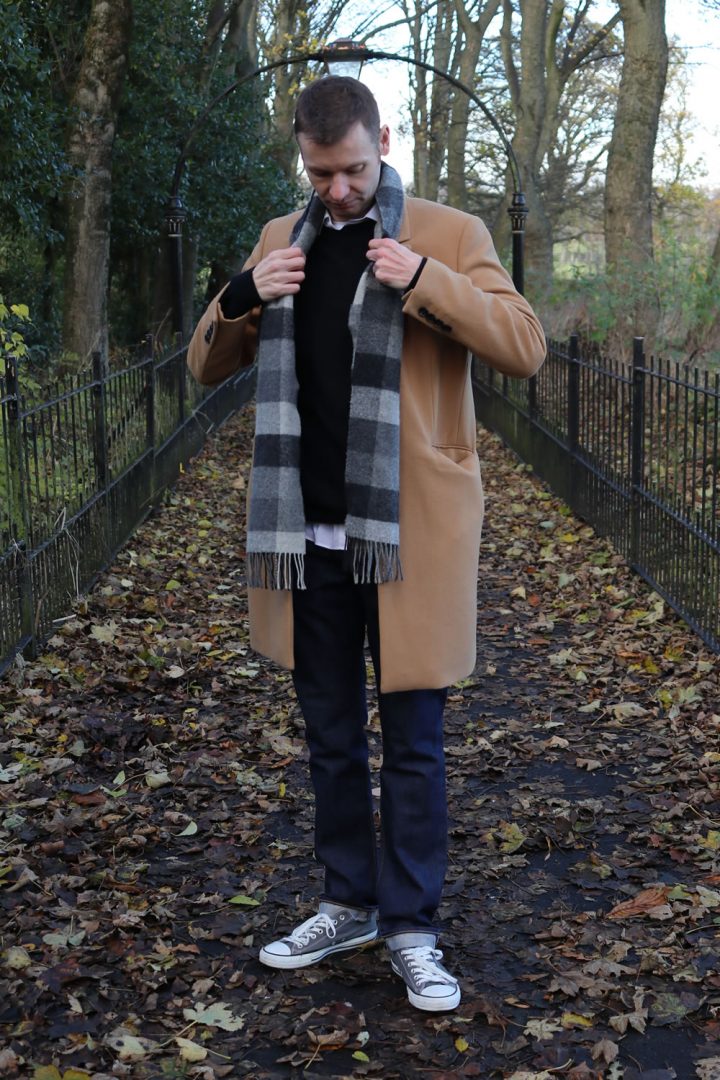 Overcoat
It took me a little bit of time to get into them, but overcoats are definitely something of an investment for autumn and winter.
If you're looking for a smart coat for any occasion, look no further. The thigh length wool coats look the part in almost any setting. I got myself a camel overcoat a few years back, and it has been such a good purchase.
Scarf
What better way to wrap up when it's a bit chilly than with a scarf. A scarf is more than just an accessory which keeps your neck warm, it's actually a really good addition to your outfit.
I have quite a few scarves, and they can really add an extra element to any man's outfit. Being men we usually have very few, if any accessories. A scarf is something we can wear which really adds that small touch of elegance.
Smart Trainers
When it comes to footwear, one choice would be smart trainers. If you're brave enough and it's not raining, you can go for a pair of low white trainers. They're minimalist, and will work well in the early months.
As the weather turns, you might want to swap these out for a darker pair of smart trainers, which will be more durable and look less grubby throughout the colder and more industrial months.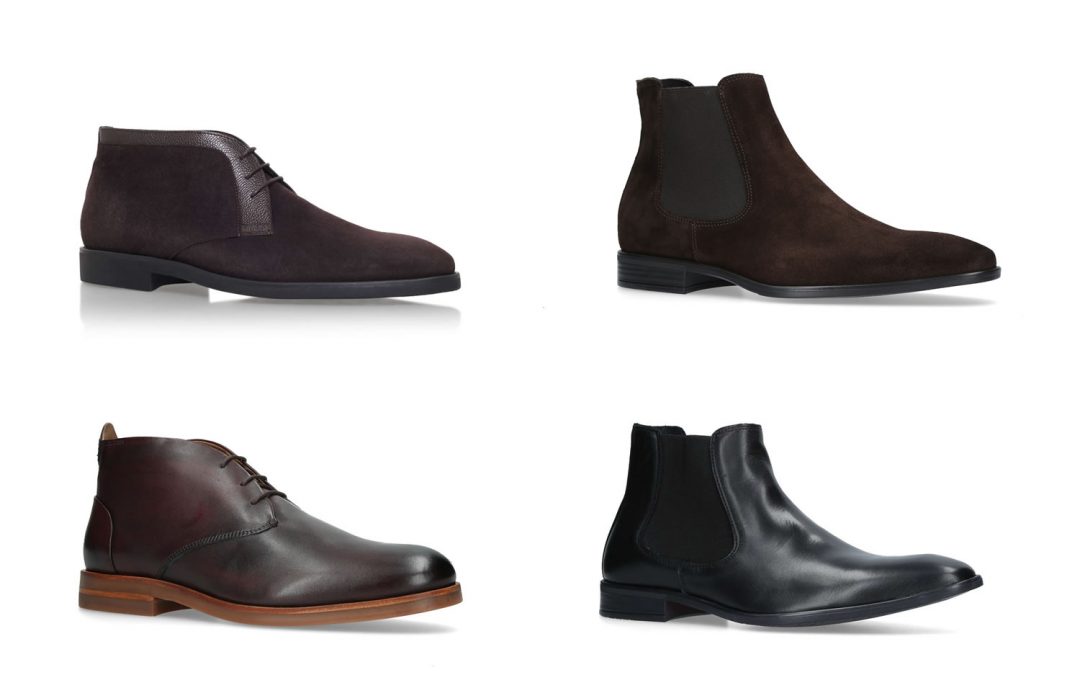 Chukka Or Chelsea Boots
One of the best footwear choices is either Chelsea boots or Chukka boots. The choice is easy to make: Chelsea boots are smarter and slight more formal, whereas Chukka are more suited to the casual style.
You could choose either, or in fact both, since they're both suited to the Autumn, and are for different occasions.
Colours For Autumn
When it comes to picking out colours for clothes in Autumn, it's quite an easy process. In the summer months I really love pastels and light hues. Autumn could be thought of as the opposite.
The staple colours work in all seasons, so navy, grey, blues, white and black will work. But if you're looking for other colours, there's plenty to choose from.
The yellow colour palette is something to be explored, with mustard, sand, tan and beige all working well.
When it comes to greens, the darker greens, along with olive work very well.
If you're looking for reds, the darker colours such as wine and burgundy can work well, if you're looking for a more colourful autumnal palette.
Autumn Wardrobe Essentials Roundup
When it comes to key pieces, you should be looking at:
Sweatshirts – For a laid back and casual look
Knits & Jumpers – For keeping warm when the temperatures drop
Cashmere – Add a touch of class with some luxury cashmere
Leather Jacket – For a bit of edgy style
Overcoat – The smartest coat option for going out
Layering – Wearing complimenting pieces together
Those are they key items to consider for Autumn this year. You should think about the fabrics to keep you warm, the fit (of course) so you look the part, and the function of what you're wearing.
It's a season for a lot of different clothes, so you'll have fun with this one.