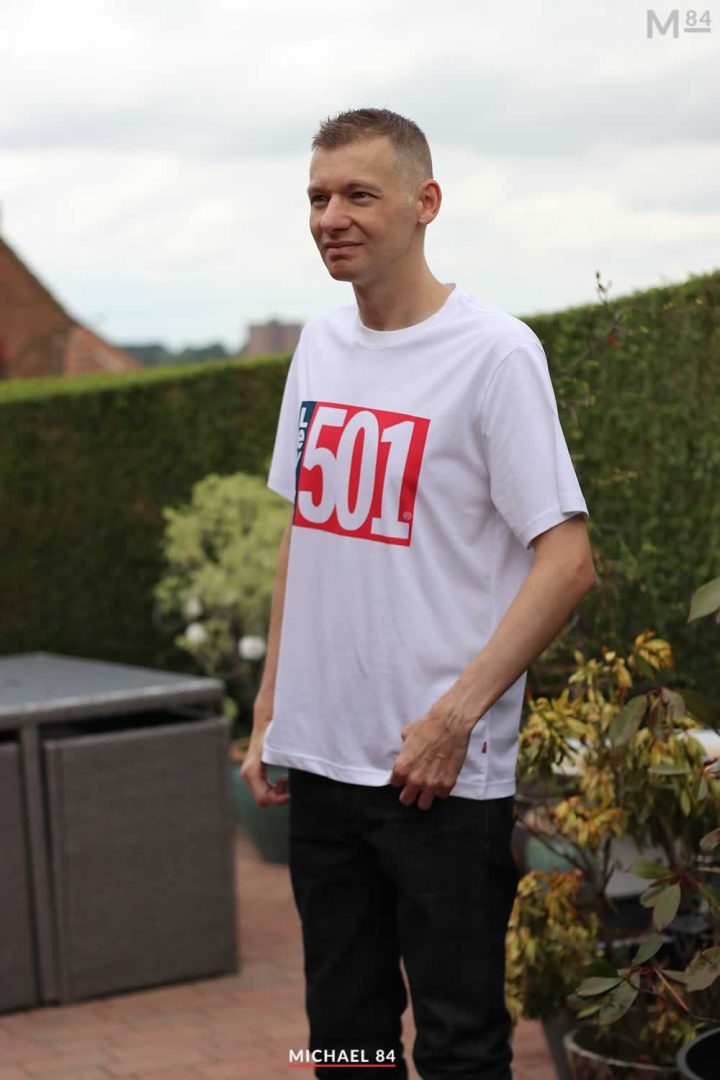 Can you believe we are now into August? It's pretty crazy how fast time flies, and not many weeks left of the summer wardrobe.
This week for my outfit post I have gone for one of my newer t-shirts, the oversized Levi's 501 T-shirt in white.
Let's check it out.
You may remember I blogged about this one a while back, and I featured my other Levi's 501 T-shirt in an outfit post too.
I bought myself two some time ago thinking about summer fashion, and this is the second one.
Just like the other, it has some vintage Levi's trademarks to the design and print on the front, which remind me of 90's style.
The 501 print to the front is in a jean tab style. If you've ever owned a pair of Levi's jeans you'll recognise this logo immediately.
As for the fit, this is an oversized t-shirt. That means a baggy fit, synonymous with 90's fashion and made a comeback in recent times too.
It fits bit, with longer length arms, longer body and a generous fit all around.
The cotton is a really nice rich fabric, soft to touch and is also quite fine. That's a great thing to have when the weather is on the warm side, which it has been.
After the summer we've had, this loose fit tee has been a really good purchase.
With one of the original jean makers I had to wear a good pair of denim with these. I didn't go with my Levi's 511, instead going for another favourite, Nudie Jeans Selvedge denim.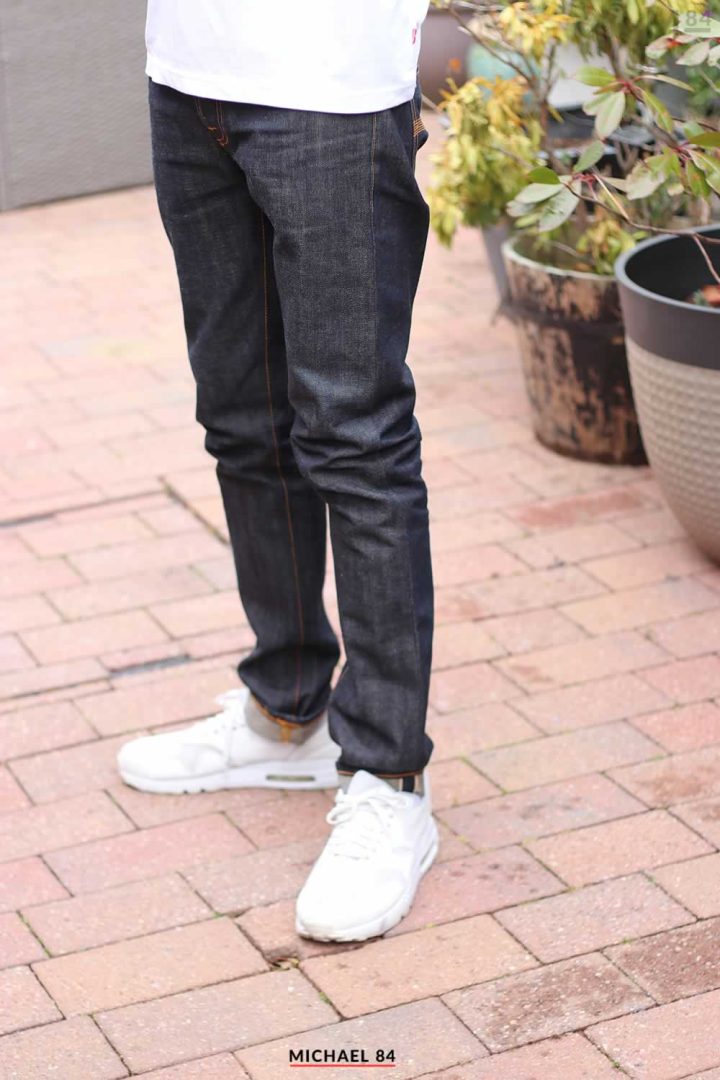 I wear these jeans a fair bit, and if you've ever owned a pair of selvedge Nudie Jeans you'll know why. The quality is really good, I like the fit and they look great.
The fact they're dry denim and are quite rigid means they're not the easiest thing to wear when it's hot. But the temperatures aren't too high, so I can wear these just fine.
For footwear I went for my triple white Air Max 90 trainers.
For summer I think that white trainers are a great go to. There's plenty of different styles, but most of the time I go for my Air Max because of the sheer comfort they bring.
For a more smart casual outfit, I'd swap these out for my all white Adidas Stan Smith's.
There you have it, my first outfit for August. Hopefully we'll get a bit of an extended summer so I can wear t-shirt outfits for several more weeks.
Have a great weekend 🙂