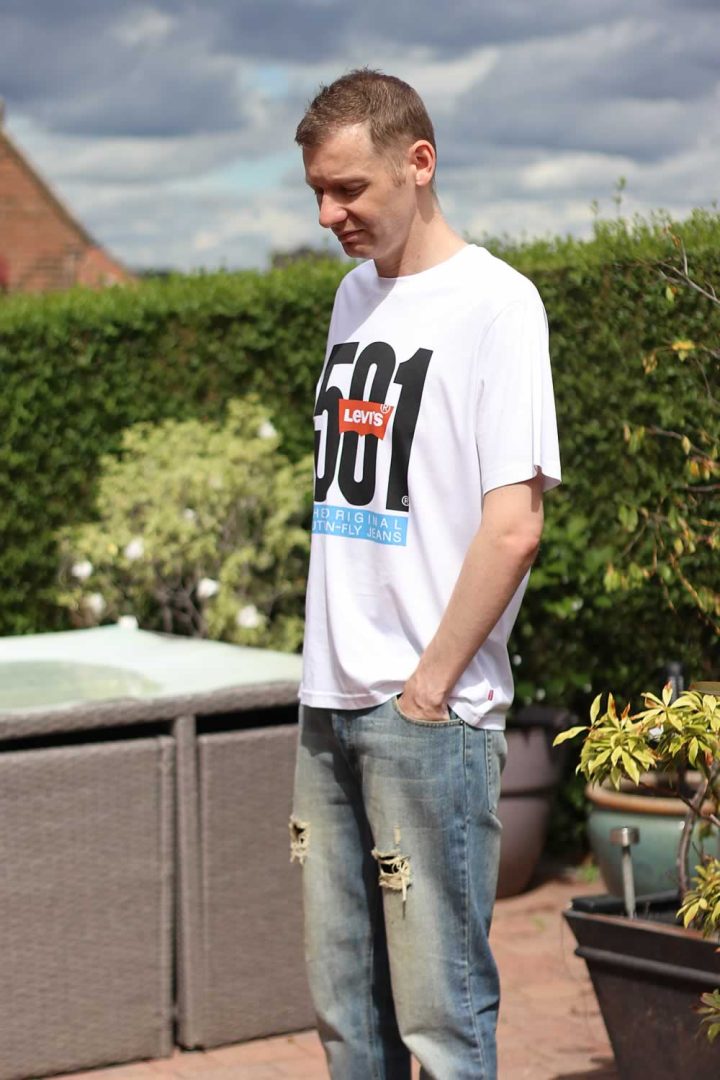 Hey guys!
If there's one thing you need in the summer it's a fresh new tee. Over the past few weeks I've got some, and this Levi's 501 T Shirt is another.
For a good summer outfit I decided on wearing this with a pair of light blue ripped denim.
Here's how it looks.
I actually bought this Levi's 501 T Shirt several months ago. But after wearing it once a few weeks ago, I had to do a proper outfit post with it on.
When it comes to fashion basics, you can't go wrong with a t-shirt. That's especially true with a white tee.
I got 2 different Levi's T Shirts, and this 501 design is one of them.
I really love the large 501 graphic with the blue and red print too. It really does look like something from the 90's, and I love this type of retro styling.
One of the best things about this t-shirt is the fit. It's an oversized fit which is brilliant when it's hot in the summer.
My usual preferred style is slim fit, but in the heat you really need clothing that's not so close to your body. This tee has plenty of space so it's so relaxing and easy to wear.
For this outfit, I decided to keep with the summer style and retro 90's vibe and paired the tee with some light blue ripped jeans along with my Adidas Gazelle trainers.
The ripped jeans are an older pair from Cheap Monday. I am not the biggest fan of ripped denim and also of lighter denim, but I think these jeans go well with this outfit.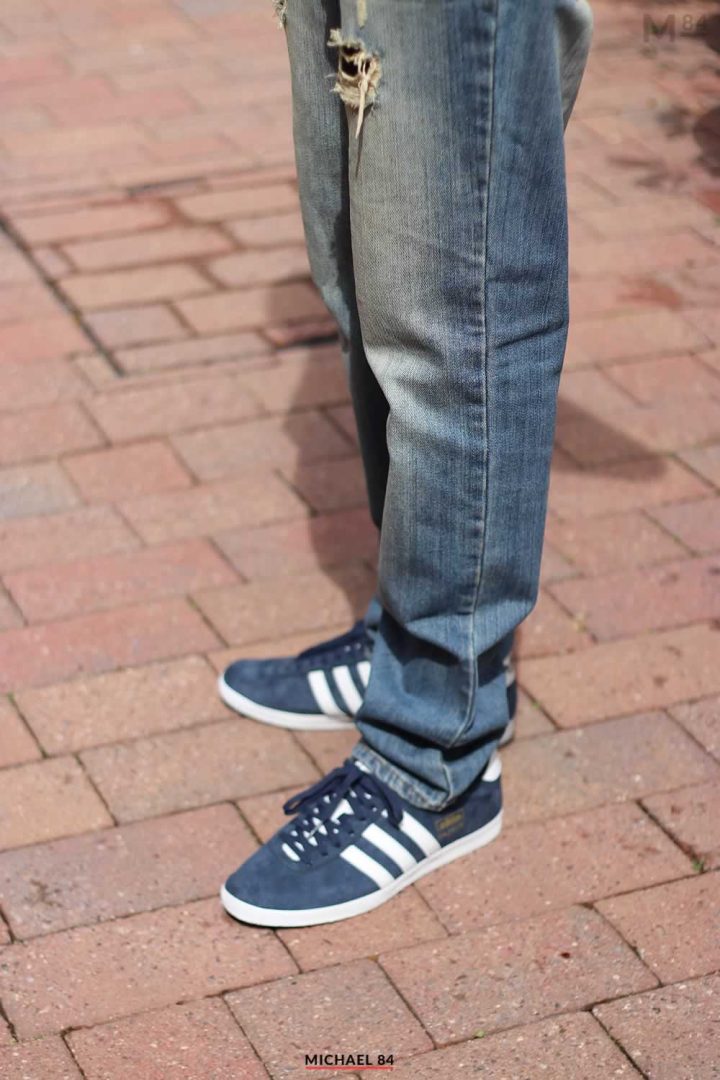 Both ripped denim and lighter colours of denim are more casual than dark and solid jeans. But with the t-shirt being an oversized fit, the casual pieces all work well together in this look.
For the footwear I can't say much about Adidas Gazelles that I've not said before. A really nice low profile trainer, and they have that 90's style to them too.
For a 90's party, this outfit would be great – The tee, jeans and Adidas Gazelles, they all just work well together.
I'll probably be giving this t-shirt a few more wears before the summer is out, and look forward to wearing the other Levi's oversized tee I got too.