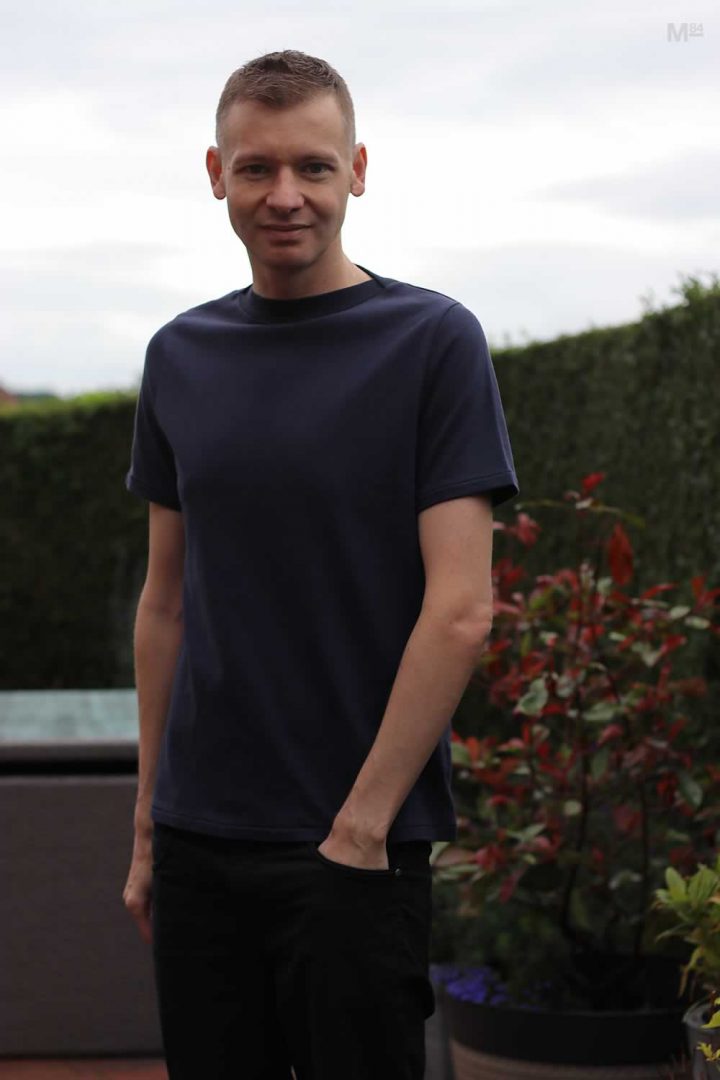 A brand which has been on my radar for quite a while is Les Basics. I have seen a lot of their clothing, and wanted to try out some of their offerings, and I finally have.
While I was browsing around I found this t-shirt that was in the sale, the Le Boat T Shirt in navy. The offer was too good to pass up, so I had to get one.
This is everything you need to know about Les Basics.
Despite the French sounding name, Les Basics is actually a brand with it's roots in London. They offer designed in London, made in Portugal t shirts, with a contemporary minimalist style to them.
Les Basics fits into the market under the premium basics range of clothing. You can read my best basics t shirt guide, and you'll see I've featured several brands which fit into a similar aesthetic, including Sunspel and Derek Rose.
So where does this Les Basics T Shirt stack up?
The Fit
I got a Le Boat T Shirt, which has a boat neck style of collar. I have to say, I am not too crazy about it. It has quite an odd shape of fit, which feels a little different to a standard crew neck.
It's wider to the sides than it is to the front and back (i.e. like a boat shape). This makes the front of the t-shirt ride up under the collar almost all the time. If you try to pull it down, as soon as I move, it rides back up causing a fold/crease directly under the neckline.
It's also a little shorter than I would like in the length. I think it's around 2-3cm too short, which might not sound a lot, but it would make a lot of difference. It's definitely going to be worn untucked rather than tucking in the t-shirt.
The chest fits perfectly well.
The sleeves fit is decent, with them being interlocked it can feel strange if you've never worn any tees of this kind before. I've had a few and I am used to wearing them, so it's ok. It's easy to put on and they aren't tight, so no complaints there.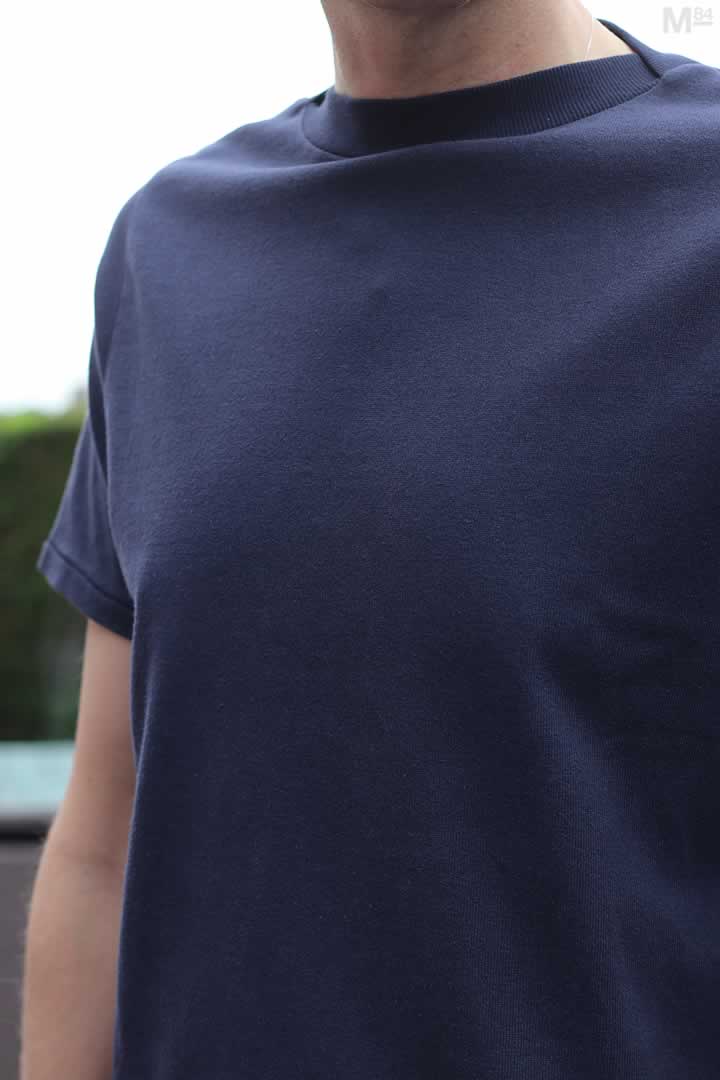 As you can see, the t-shirt rides up just below the neckline.
The Material
The T-shirt is made in Portugal, which is always a good sign. When you see a "Made In" label which isn't the far east, you know the brand has gone some way into ensuring that the quality is as good as it can be.
The cotton is thick and rich, and it's not like any other which I have had before. It feels like a heavy cotton which is tightly knitted, which gives it a really good sturdy quality. It is not the softest cotton, but this can be put down to the thickness of the fabric.
This is the trade-off you make when opting for a heavier cotton over a finer fabric.
Les Basics T-Shirts are Made In Portugal which is usually a mark of good quality.
The Quality
The quality looks and feels very nice, better than an average standard t-shirt. The stitching and seems look perfect, and there is ribbing detailing on the neckline which gives even more of a quality feel.
As already mentioned the fabric is a nice rich cotton which feels thick, heavier than your average t-shirt. Hopefully I will enjoy wearing this tee for a long time.
Les Basics – Is It Worth The Money?
So the verdict is in, is Les Basics worth your money?
Judging premium basics can be a tough thing, because it's at the end of the market where the buyer wants it to be perfect for themselves.
You can feel that this is a high quality t-shirt which is better than a standard offering, however my personal preference is usually to go for a finer, lighter and softer cotton.
As already mentioned, I am not a huge fan of the fit. The Le Boat t-shirt is the one I have got, and although it's not terrible, it's not the best fitting t-shirt I have.
The retail price of this T-shirt is £55. I got this in the sale at an unbelievable price of only £16. At that price, it is well worth the money.
In comparison to others, I would say that the t-shirt is around the mark, if not a little overpriced. I would probably pay up to £40, maybe £45 at a full price offering for a crew neck version.
Many premium brands offer their basics in seasonal sales, so it's always good to wait until then and you might end up with a bargain. I think that a premium basic tee is a wardrobe essential, and you should own at least one "good" basic t-shirt for putting together an outfit.