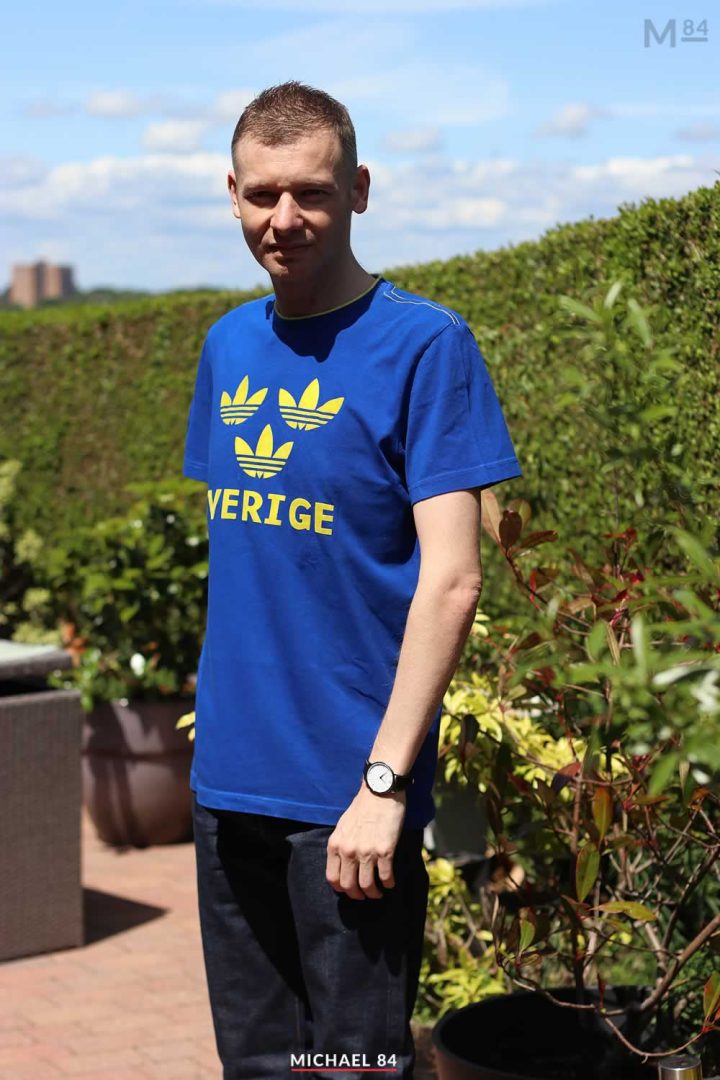 It must be that time of year again. It's the time of year where I wear the Adidas Sverige T Shirt!
There's a bit of a story with this outfit and in particular the tee, so this is how it goes.
I bought this Adidas Sverige T Shirt a long time ago. I thought it was cool, the Adidas Originals logo, the colours and the graphic to the front. For no reason at all, I started to wear it on the day of Midsummer.
It's been part of my summer clothing for years now, I actually wore this t-shirt and outfit at the weekend on the Saturday.
So every year for longer than I can remember (maybe over 5 years) I have worn this t-shirt. It's actually the only time I ever wear this t-shirt now, and almost save the t-shirt for the day as if it's special!
In terms of the design of the T-shirt, I really like it. It's based very much around Sweden, with Sverige being the Swedish for Sweden.
The royal blue and yellow colours coming from the flag, and then the Adidas trefoil logos being positioned in a specific way.
The national emblem of Sweden is the three crowns (Tre Kronor) with crowns positioned just like on this t-shirt. But in this design Adidas has flipped it, and instead of crowns they have used their own trefoil logo.
Along with this, there is an embroidered Sweden flag on the sleeve of the shirt too. Finally it's set off with a little bit of yellow trim around the neck, and yellow stitching in the shoulders.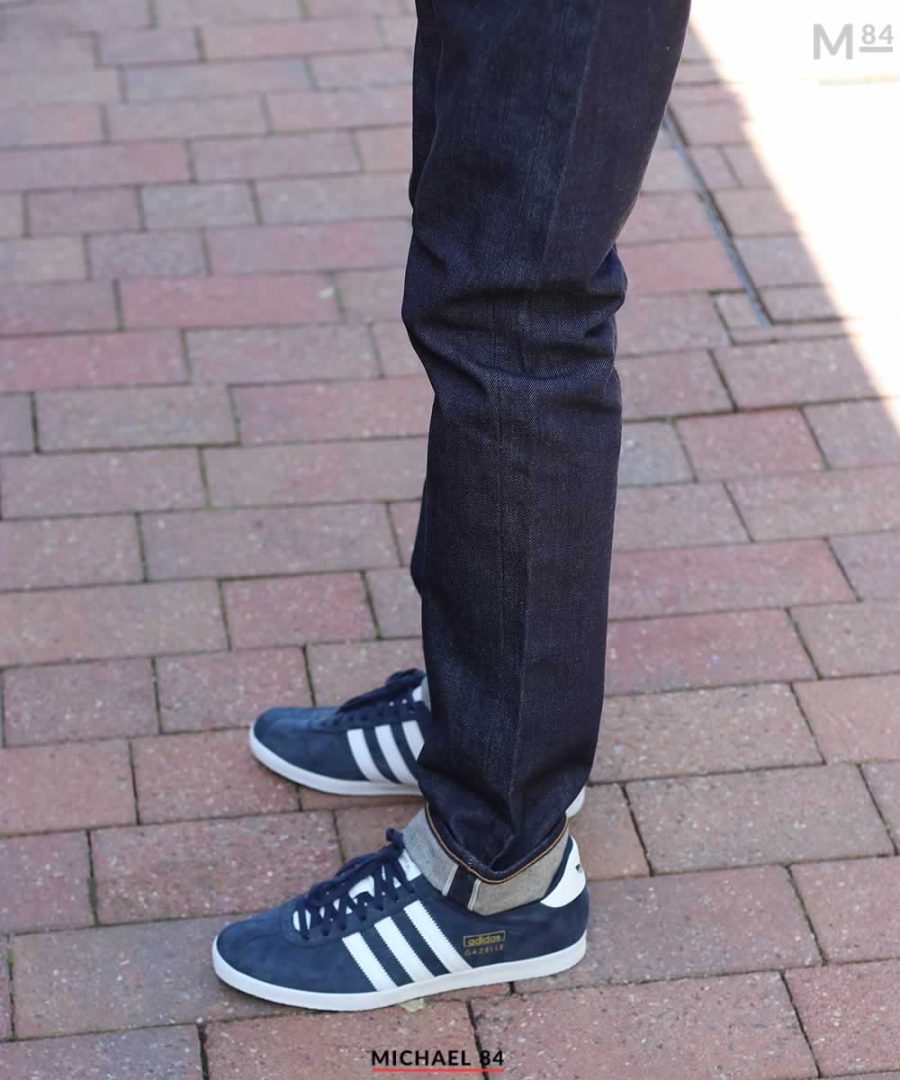 I wore this T-shirt with my indigo blue Levi's 511 slim fit selvedge denim jeans, and had to complete the look with a pair of Adidas trainers.
The ones I went for this time are another from the Adidas Originals line, the Adidas Gazelles. I love these trainers and got myself the Gazelle's OG, with the gold foil branding on the side of the trainer.
They're the suede blue Gazelle's which I really like, with white outsole and the design finished off with the white heel and trefoil logo to the back.
Overall this is a nice and easy to wear outfit for summer, jeans and a t-shirt with a pair of navy blue trainers.
Thanks For Reading...Want More? 🙌
Hi, I'm Michael 👋 I'd love you to subscribe to my newsletter for exclusive content & updates on my blog straight to your inbox. (No spam, I promise!)