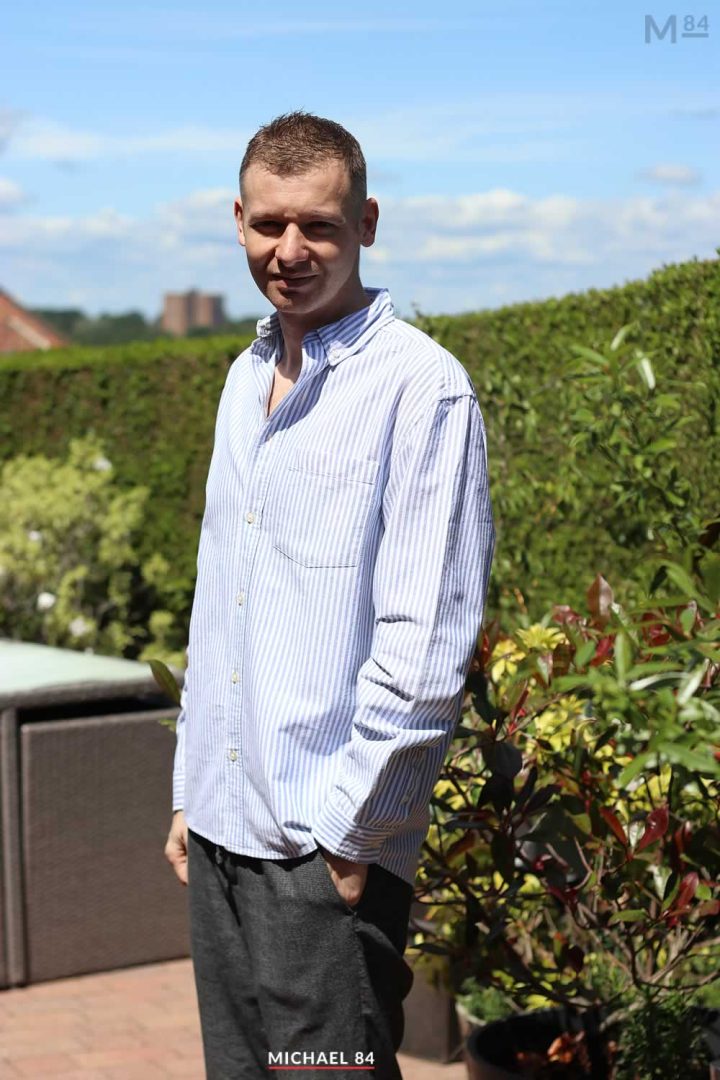 Hey guys!
So today was the hottest day of the year, and so was yesterday, and so was the day before that.
We're finally getting some summer weather! I thought I'd wear a fairly new addition to my wardrobe and something I bought for the summer, this Oxford cloth shirt in a relaxed fit.
I've already featured this shirt on the blog before in a smaller intro type of blog post. I bought it a while back when the weather wasn't great, but my thoughts were always that it would be a summer shirt.
This might seem odd…A long sleeve 'proper' shirt over something like a t-shirt when the weather is hot. But I do like this kind of style in the summer.
First of all it was around 24C today, so fairly hot for the UK, but not sweltering. But actually wearing a shirt in the heat is pretty fine, as far as humid weather clothing goes, it's ok.
The fabric feels quite thick but is also airy. It doesn't feel uncomfortable to wear in the hot weather.
Then there's the style to how you wear a shirt in the summer too.
One option is to layer a shirt with a t-shirt. The idea is to wear the shirt open with a t-shirt underneath. As you can see, I didn't go for that option.
Instead all I have done is undone an extra button, and that's it.
It really does help, and when there's a breeze you really can feel it, and it does cool you down quite a bit.
This keeps me cooler than wearing a t-shirt does, with small air gaps in between the buttons, but mostly the larger gap from having only one extra button undone.
I could have also rolled up the sleeves, but for today I decided that it looked better with the sleeves down.
As far as my casual shirts go, that is fast becoming one of my favourites. So don't be surprised if you see this a few more times this year. It's definitely a great piece of summer clothing I can recommend everyone should have.
As for the rest of the clothing, I wore this with a pair of smarter joggers. Plain grey in colour and easy to wear, it's a simple pull out of the wardrobe.
I'm looking forward to sharing more outfits for the summer.