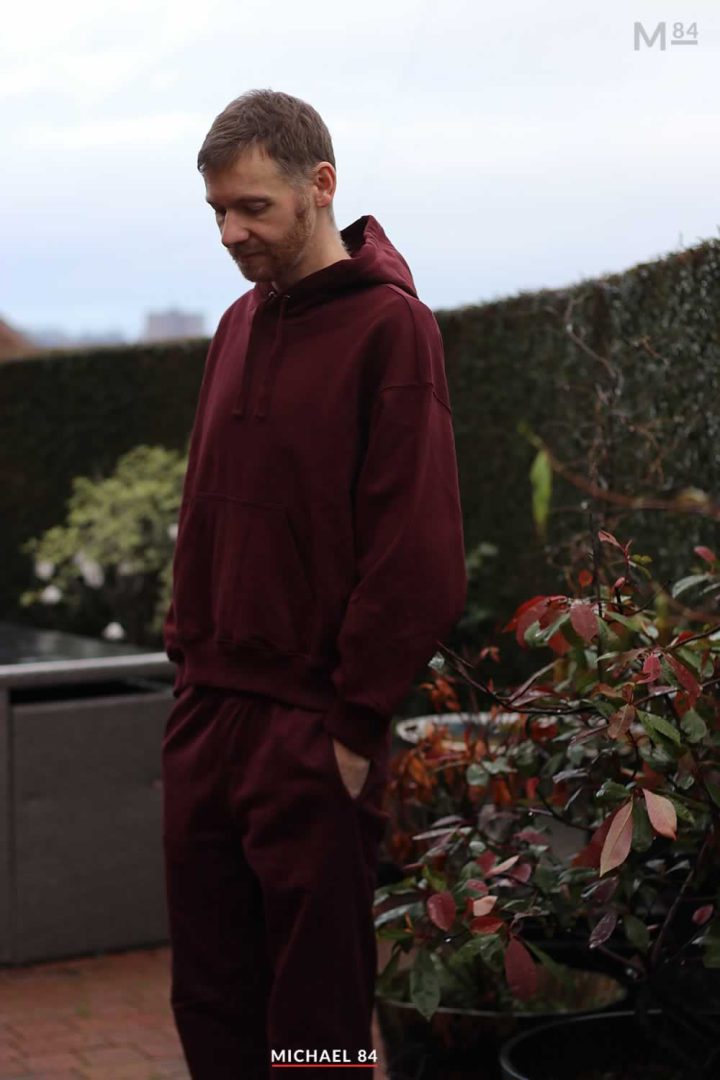 It's another week, another outfit and once again I have to feature a co-ords look which includes some H&M Blank Staples.
I've gone for another hoodie and joggers, this time in burgundy for some laid back style ready for the weekend.
Here's everything you need to know for this look.
Last week you'll have seen and read about the beige Blank Staples which I was wearing. This is more of the same, with a slight difference in the colour and style of the hoodie.
This time round I've gone for a burgundy look. When it comes to this colour I really think it does the cold weather justice.
Burgundy is a shade of red which I really like, but don't own much of. I've got a couple of t-shirts, a jumper and a little bit of loungewear, but when it comes to sweats, it was one colour I was missing. Not anymore.
I do love the staple colours such as navy and greys which go with everything and you can always match so easily. Burgundy is not as straight forward, So I got both the top and bottoms in the matching colours, creating a co-ords look.
We're still right in the middle of winter, so wearing the warmest of clothes is still key. Wearing something casual and relaxed is also the way to go at weekends when I'm not really up to much.
There's a time to dress up, but when the time to dress down comes, the sweats are still a great go to in 2023.
This hoodie is a pull over rather than the zip up I showed last week.
Once again this is an oversized streetwear type of fit, made with super thick and heavy 430gsm cotton that's pretty unrivalled at this price point.
I look forward to wearing both of these pieces, and I will probably wear the hoodie with a combination of different bottoms too, including pairs of jeans and chinos in the future.