If you've been a reader of my blog for the past couple of years you'll have noticed one particular fit I've been wearing.
It's everything from the H&M Blank Staples collections.
I first got a hoodie from them when they were released back in 2020, and I've never looked back.
I got yet another hoodie and also pair of joggers to pair them up with over Christmas, and this is what they are all about.
For those that don't know, the H&M Blank Staples collection is a higher end premium range from H&M.
The aesthetic is plain, quality, oversized streetwear style clothing. When I got my first hoodie I liked it so much I bought more, and now I'm on to around 5 of them.
They are soft and super thick, using 430gsm cotton which is a much heavier weight than you get in the majority of high street and even high end fashion.
They all have the same amazing quality, but H&M keep releasing them in new colour ways each season. Back in the winter I saw the beige collection, along with the burgundy collection, and decided to pick up both.
This time round for the beige I went for a zip up hoodie rather than a pull over.
How oversized are the H&M Blank Staples Collection?
If you're looking to find out about the sizing and how oversized the H&M Blank Staples collection are, I can say quite a bit.
The collection is designed to be big and baggy, and this zipped hoodie is definitely that. I would say the zip up feels even larger than the standard hoodies I have got, with a lot more room in the arms as you can see in the pictures.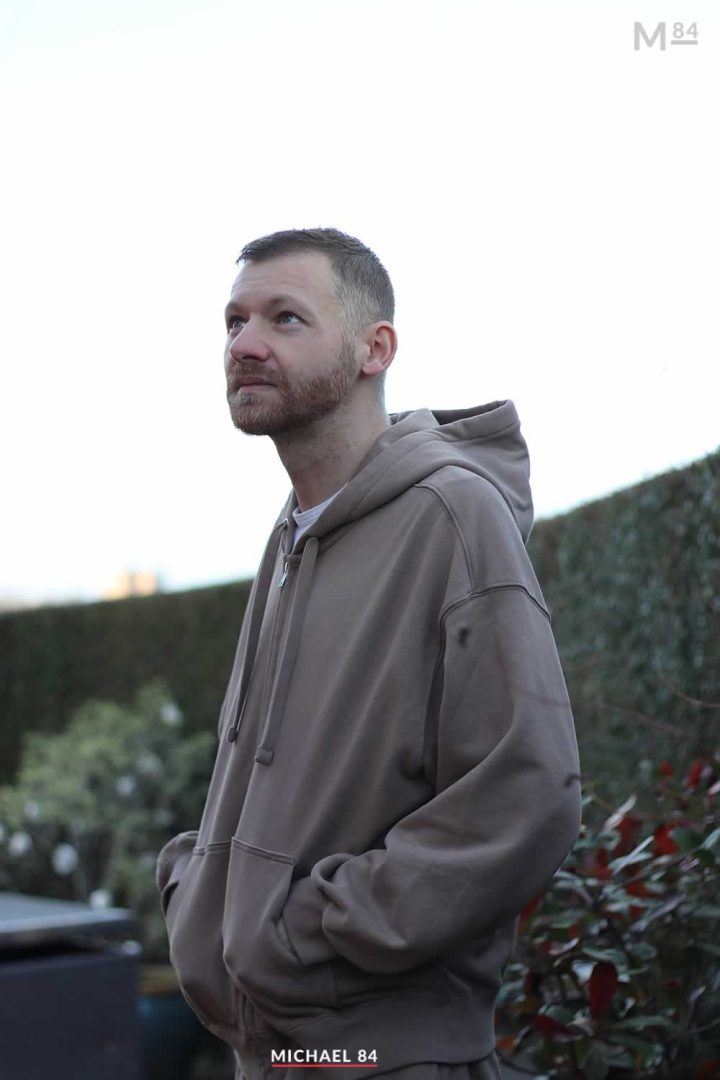 I do like a zip up hoodie because you can double this up as a kind of hooded jacket, and wear a t-shirt under which you can have on show.
Going for a co-ords look I got the beige joggers too. The whole co-ords and dressed down casual look is still going strong, with leisurewear still being worn indoors as we all relax and chill out.
For me this whole look is built for the weekends when doing nothing and relaxing at home.
During the week in the cold months I prefer a more grown up and dressed up look with jumpers and knitwear. But when it's time to chill out, watch a film or just relax and do nothing, sweats are the way to go.
I have to mention the colour too. This natural beige colour has been popular for a number of years now, with a lot of fashion brands utilising it. I've not jumped onto this trend until now, but I am glad I did.
I may get the T-shirt in the same colour which will be for summer.
Just a note, H&M have just released even more brand new colours in Blank Staples right in time for spring, so don't be surprised if you see even more from this collection on the blog.
Since I already own so many from the collection I can speak about the longevity, which seems to be good. The older hoodies I've got had stood the test of a few washes and wears, and still look and feel good in 2023.
Let me know what you think of the Blank Staples if you've bought any. If you haven't I can certainly recommend if you're looking for some oversized luxury fits for your wardrobe.