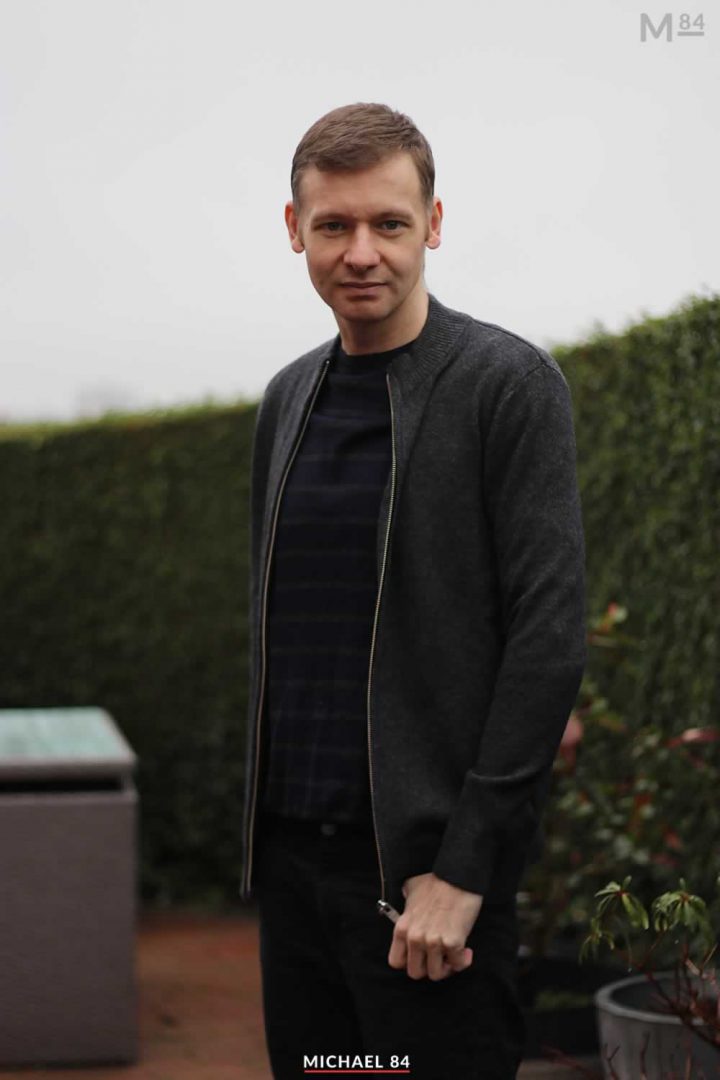 Cardigans are one of those pieces of mens fashion that guys will love or hate. I am one of the ones who love them.
The sales were on, and I saw this great lambswool cardigan at H&M from their premium label section, so I had to try it out.
When it comes to cardigans I've always been a fan. I think that the best difference between a sweater and a cardigan is that you can wear it either open or closed. Even with it closed, you can usually see your lower layer, as most are button ups.
But this one is a zip-up, in fact my first zip up cardigan. I've been looking for one for a while, so this sits well in my wardrobe right now.
When it comes to knitwear must haves, I've always thought that owning at least 1 cardigan is a must have for guys. As already said, they're versatile, and can be worn for so many occasions and with a whole host of other clothes.
I have so many button-up cardigans, and used to wear them all the time. When it starts to get a little warmer they can be a replacement for a jacket, or in the colder times add an additional layer to whatever you're wearing.
In recent years I've not bothered wearing or buying them. There was no need to buy a new one, and I was wearing other knitwear and alternatives instead of cardigans. A zip up was always on my radar, and I finally went ahead and got this one from H&M.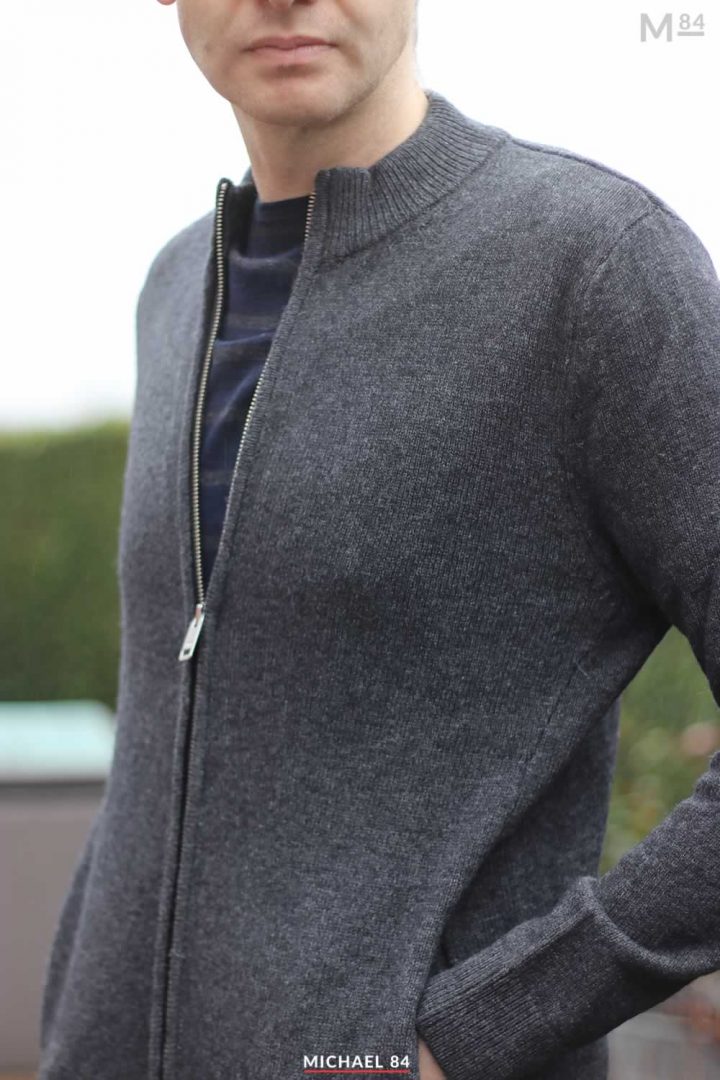 The Cardigan
First off, the colour. It's a dark grey marl. It's a staple colour which I really like. It's universal, goes with anything, and is different to my other cardigan colours. There was a navy option available, but I've already got a navy button-up, so passed on that.
It's made from 100% fine lambswool. This is soft, but it's thicker than something like merino wool. This is kind of what I wanted, because although I love merino, it's ultra fine and thin, and you really need a lot of layers to keep you warm.
The zip is a YKK zip which are known for their quality of zippers, and is made from metal. The collar style is stand up, giving it a bit of a round neck feel like a jacket.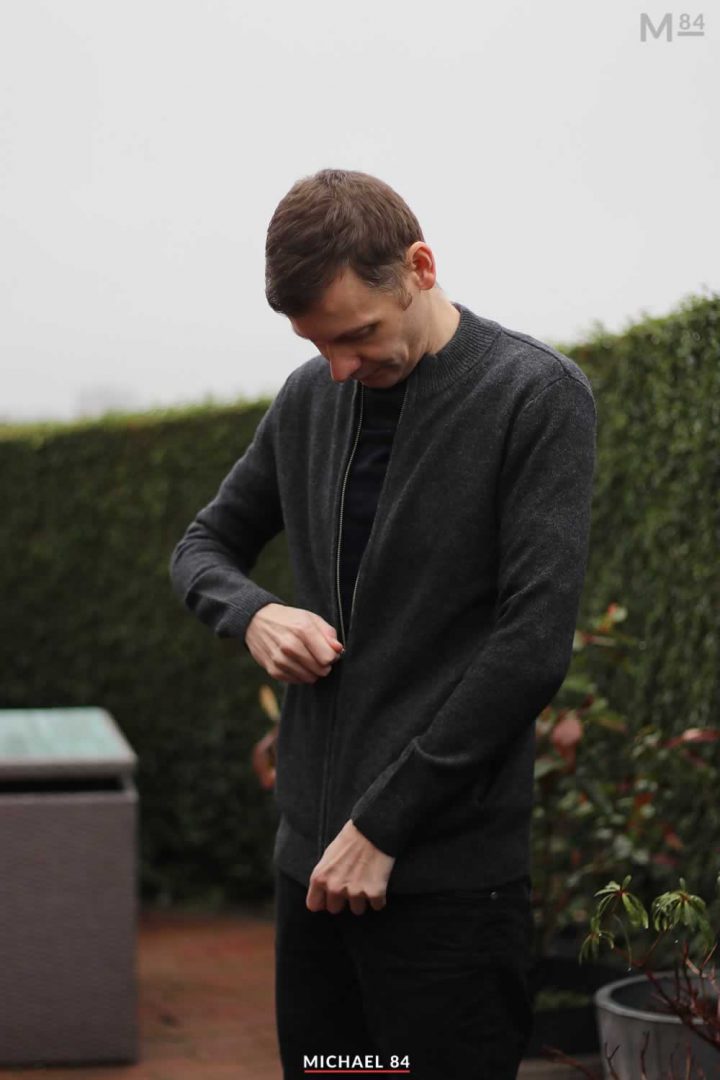 How To Style & When To Wear
I really think that I'll be wearing this as a casual or smart casual piece. I can wear this with a plain tee to give it some casual style, or wear it with a shirt giving it more of a smart-casual kind of look to it.
The rest of the outfit is easy to put together. It will work with chinos, trousers or jeans, but is too smart to combine with something like joggers. Leave sweats to be paired with sweats.
Since the colour is so universal, there's no problems with matching it up with anything else in terms of colours. It's not going to clash with anything, and will look sleek with other dark colours such as greys and black.
It will work in the Winter, but only when the temperature is mild. I am thinking to wear this will be more of a spring trend, or when the temperatures go up just a little bit.
I think it will work so well for casual outfits when I want to add a little bit of a smarter edge to what I'm wearing. You should see this cardigan in my outfits going forward this year.
Let me know what you think of this piece and cardigans in general. I think they make a great wardrobe essential, and are great to build plenty versatile outfits.