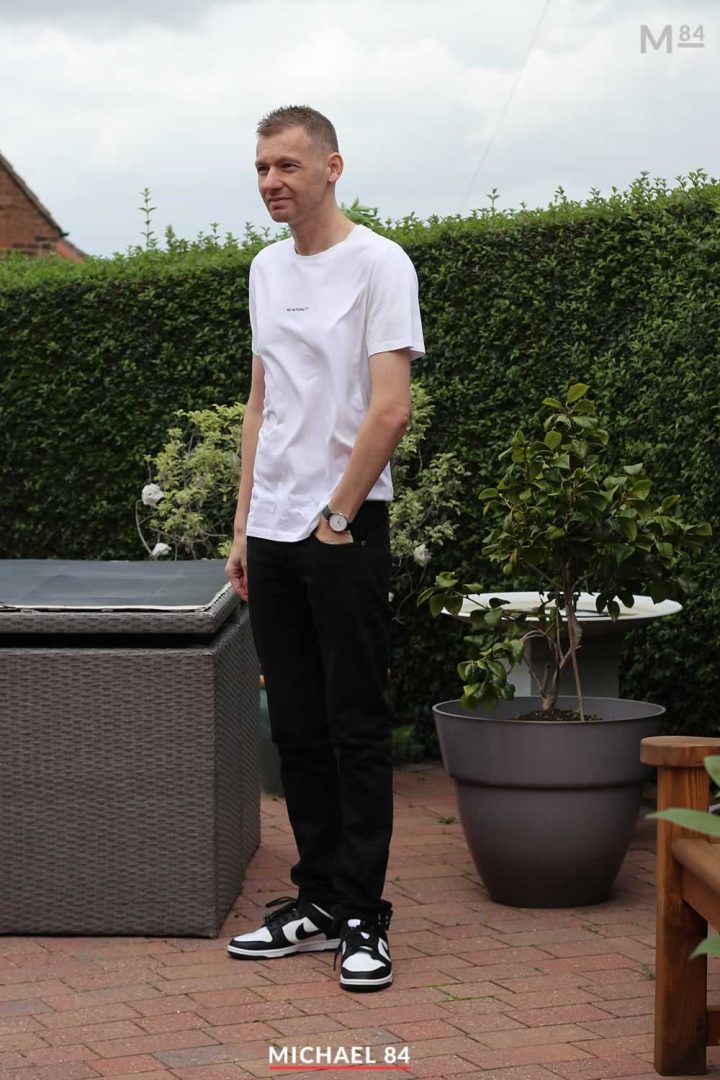 One of the most sought after pair of trainers since they were released back in 2021, and still hard to come by today in 2023. Of course I am talking about the one and only Nike Dunk Low Panda trainers.
Well I have finally got a pair!
You could say they're fashionably late, but since they are so stylish it doesn't matter.
So now I have them what are they like, and are they worth it?
Here's what you need to know about the Nike Dunk Low Panda Trainers and their black and white style.
How Did I Get The Nike Dunk Low Panda?
I could have bought these a long time ago if I was prepared to buy from a reseller like StockX or other places. But I wasn't. I waited and every so often would check out the sites, and eventually I was lucky enough to get a pair.
I actually got these from the official Nike website, Nike.com and they came within a couple of days of ordering which was good.
I paid the RRP which was £109…Yes, all Nike Dunks have gone up from £99.95 since these were released, that's how long ago it's been.
Dunk Low Panda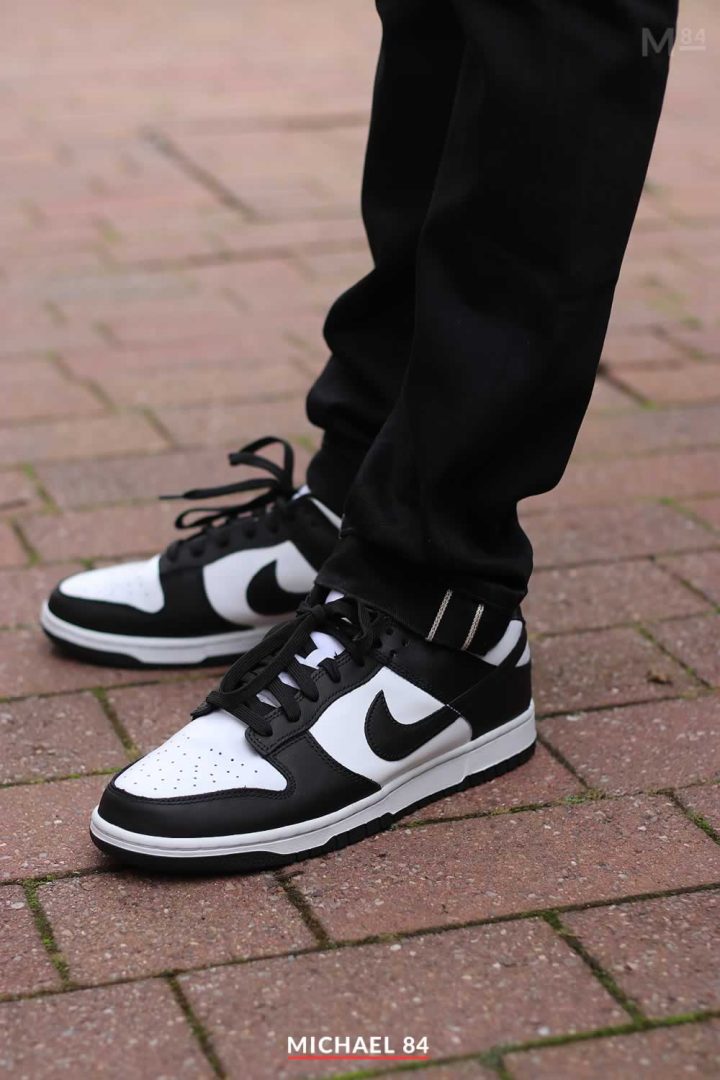 First of all I've got to talk about the obvious, the colourway. They're black and white, and they got dubbed the Panda's because of this. The colours and way they work together it so good.
Some could say it's hard to get black and white wrong, but you could, and thankfully Nike didn't. The colours are so well balanced and they look really good on foot no matter what you wear.
One of the biggest appeals about this trainer is the colour, because it basically goes with everything.
Dunk Low Panda Silhouette & Construction
I will be honest and say that the Dunk Low was not something I initially liked. I saw it and didn't think much of it. Over the past couple of years there's been so many colourways released and of course the Panda, and I grew to really like it.
I've always been an Air Max guy. From my teens to today and beyond. But Air Max has always had that sporty and street edge to them, and as I have got older I want additional trainers with a smarter aspect to them.
That's what these have, only two colours and a clean cut look to them.
They are a leather upper, which feels really strong and so these will require wearing in just a little bit. The outersole is black, with the midsole being white made in modern foam.
The tongue is white with a black tab that contains the Nike branding and swoosh, with the heel being black and having silver/white Nike branding.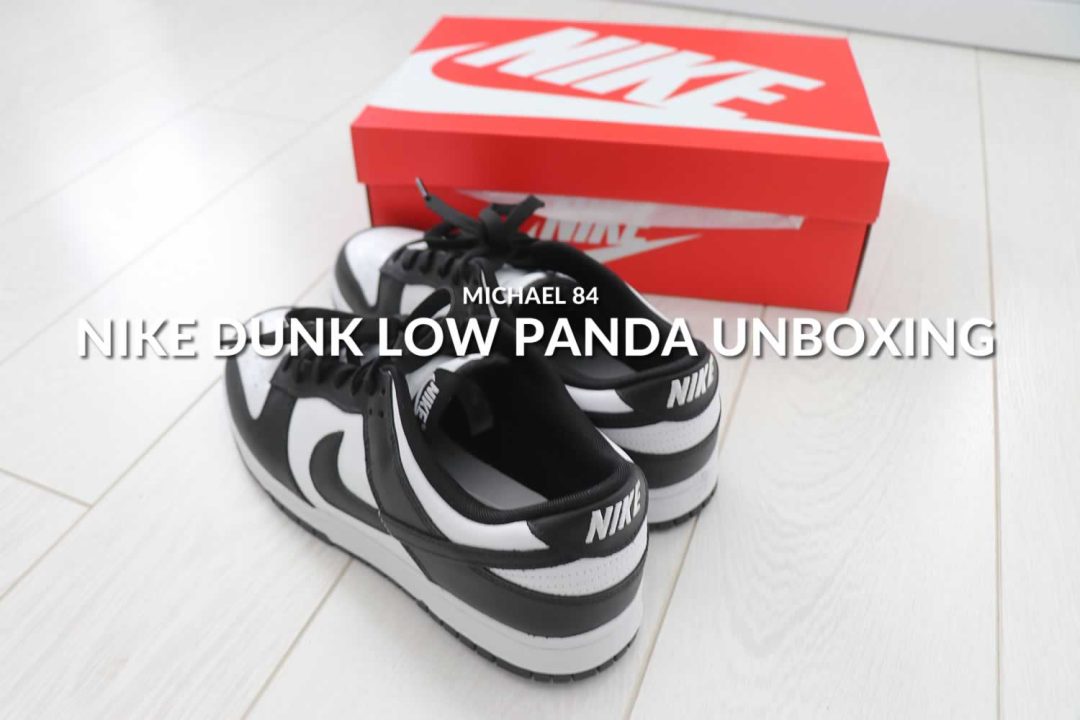 Dunk Low Panda Sizing (UK)
Nike sizing and myself is weird. I have a few pair of Nike trainers and some of varying sizes. In shoes I take a 9, but in Nike I usually get a 10, sometimes 10.5. Some are slightly tighter, and some have a little more room, but fit.
So I got the Dunk Low in a 10. They are quite roomy, in fact the most roomy out of all the Nike trainers which I have.
I think this is because they are wider than all my Air Max. The narrower Air Max hug my feet, so feel like there isn't a lot of room with the width. When it comes to the Dunk Low, they feel like they are slightly wider, so don't hug my feet as much and feel slightly bigger.
So the Dunk Low has a lot of room for my feet, but in fact it's probably the narrow Air Max that make these feel bigger, so I would say these are true to size.
If I ever got another pair I'd probably opt for a 9, they would be a more snug fit which is what I'd prefer.
Dunk Low Panda Sizing vs Air Max
As already mentioned I think that the sizing of the Dunk Low vs Air Max is that they are bigger overall. The length is around the same, but I feel the width is bigger.
That means the overall sizing feels bigger (to me at least) when I put them on.
You could say that Air Max is small fitting while the Dunk Low Panda is more regular.
How Comfortable Are The Dunk Low Panda Trainers?
I would rate the Dunk Low Panda at being fair or reasonable to comfort. It's hard to compare a trainer such as the Air Max, which are so comfortable to wear.
There's no doubt that the Dunk Low is less comfortable, but I would rank these at being reasonable to wear.
That means I could wear these for out and about, going around the city or just as a daily driver.
If I was going to walk a long way would I wear these? No. I have better options.
I could say that these have around the same comfort as my Stan Smiths. It will also take a little time for these to be broken in, so that has to be taken into account.
What To Wear With Nike Dunk Low Panda: My Outfit Choice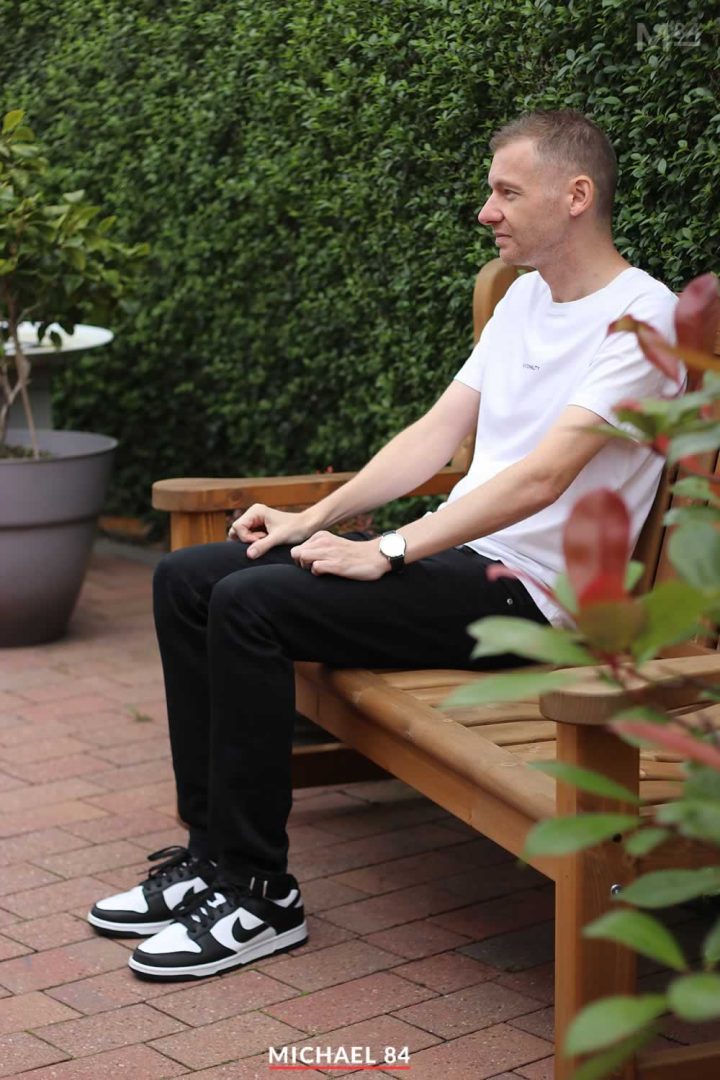 For my outfit, I wore the black and white Nike Dunk Panda with more black and white which gave this outfit an overall minimalist look.
I wore a pair of black selvedge denim Nudie Jeans along with a white No Nationality T Shirt.
This is a really clean look that's smart while still being casual, keeping it to the two colours as seen in the trainers.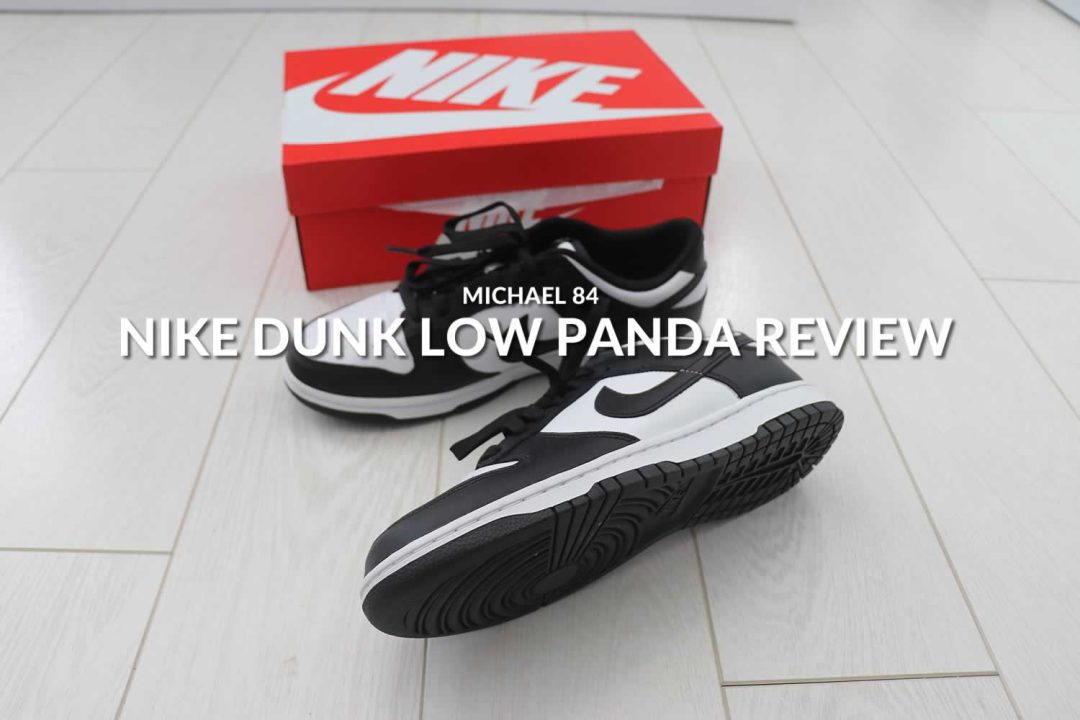 Verdict On The Dunk Low Panda
I am happy that I have finally got a pair of these trainers. Since we're getting closer and closer to winter, I'll probably not give these a lot of wear. But going forward, I can see wearing these for quite a long time.
The Dunk Low Panda has got to be a modern classic, and because of it's versatile colourway doesn't look like it's going out of fashion any time soon.
If you've got a pair let me know what you think of them.