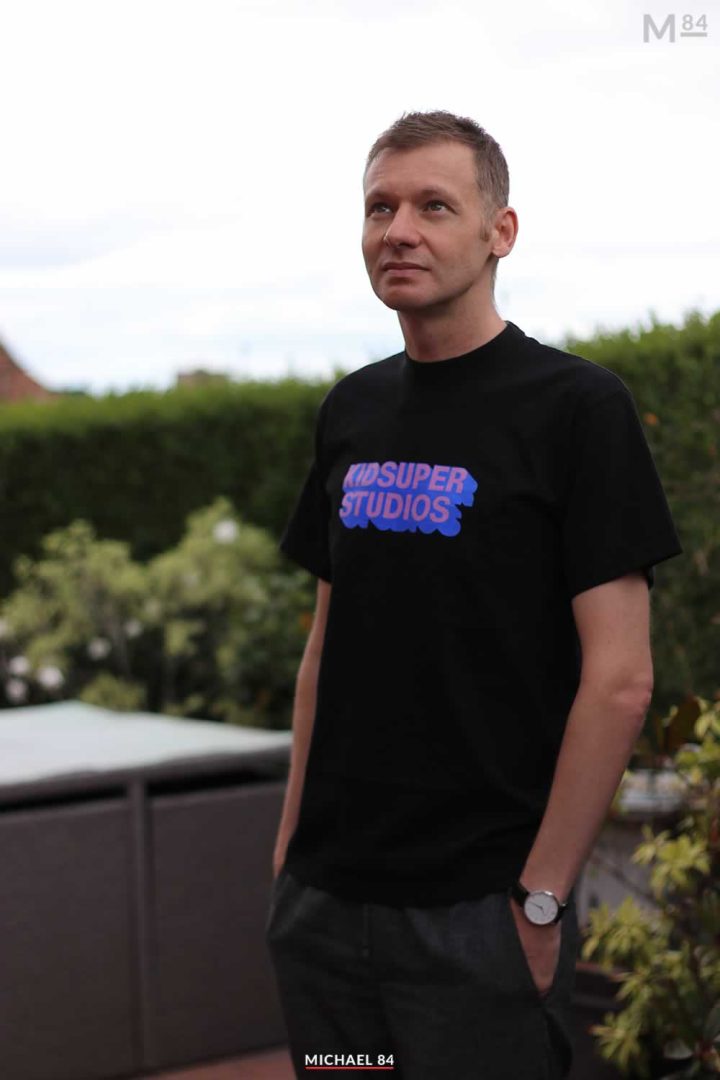 For quite a while now I have been following the brand KidSuper Studios.
I really love the style and aesthetic of the brand. It's all about big bright bold colours and making a statement. One of my favourite pieces of the year so far has been the kissing jacket, which was sold out so fast.
But I have managed to get myself a T-shirt. Luckily for me I was able to get this on offer, and this is everything you need to know about it.
I got myself a KidSuper Studios logo T Shirt. A lot of the clothing is amazing, but a lot of it is also pretty loud and doesn't fit with my whole style.
It's one of those things that I can love and appreciate, but doesn't mean I'd be able to wear the clothes in my day to day life.
If you've never heard of the brand it's kind of a streetwear brand started in New York City. I've seen a few pieces which I really like, and wanted something, so settled on this T-shirt.
As with most tees, it's a good way to get into a brand in a really easy and laid back way. Tees are a must have fashion basic and you can never have too many (or can you?!)
KidSuper T-Shirt Quality
The T-Shirt quality is fairly good, but nothing that jumps out of the box.
It's a midweight to heavyweight cotton, and is reasonably soft, but not the softest I have felt.
The biggest let down for me is that it's a tubular construction rather than a t-shirt with side seams. For me, this is a big tell tale sign that the quality just isn't there.
T-shirts with side seams tend to cost more, but not always really expensive (I have plenty from H&M which have side seams). The biggest drawback of this is the fit, which is something I will get onto now.
The logo and the print quality is good. Bright, vibrant and it's a logo I really like seeing and wearing. Since the label is quite small it does spark intrigue, which is always a good thing.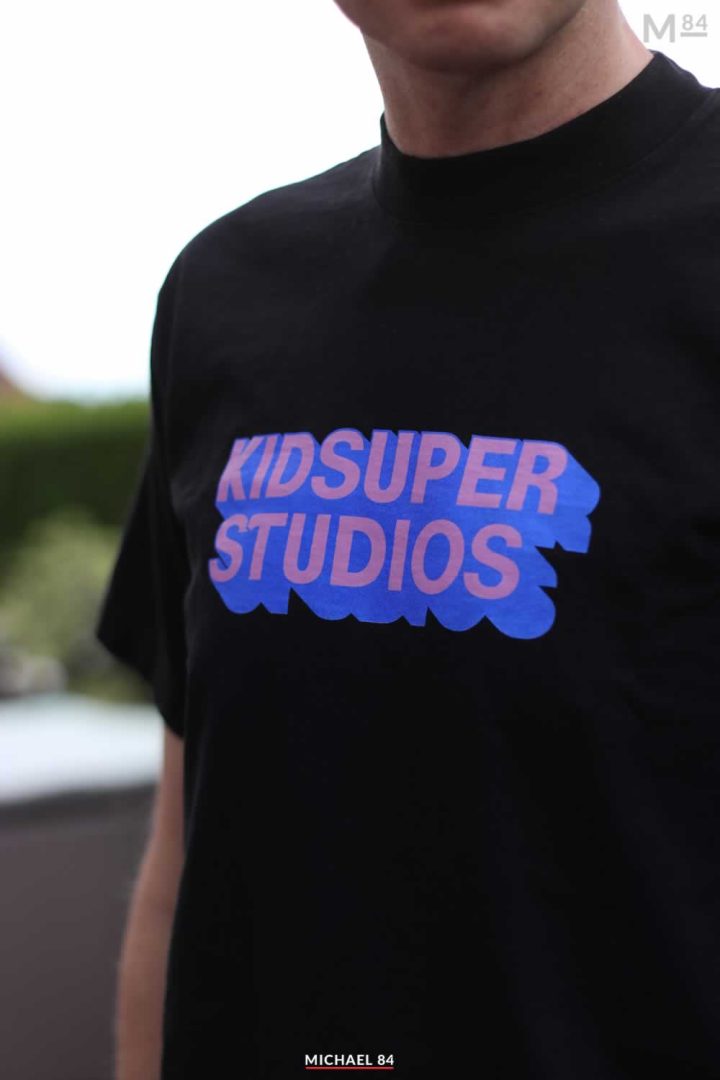 KidSuper T-Shirt Fit
I wasn't really impressed with the fit. I had read that these fit slightly big, and being a streetwear label you'd guess that. I got my regular size, but the fit just didn't seem perfect. It's not small, but it's close to being on the small side if you know what I mean.
Having a tubular construction on a t-shirt makes it much less flattering, and you get a flat kind of look. It also means there's no tag on the inside, and with a minimal tag on the neckline it gives no information about where the t-shirt or cotton was made.
The neckline is another issue. It's a round neck tee, pretty standard stuff, but it's really tight. It's kind of odd having a regular fit t-shirt with regular/large style of sleeves but then a really tight neckline.
It feels reasonable for a standard t-shirt, but for a designer style of brand, the fit doesn't live up to the price tag.
KidSuper T-Shirt Verdict
I like the KidSuper Studios branding and design, but the t-shirt doesn't live up to the price tag. It's in Comme Des Garcons territory, which has a lot more history and uses Made In Japan cotton.
Thankfully I got this on offer, so I would say it's just about worth that if you want to go for a streetwear brand.
But I am not a fan of the fit and style of t-shirt (tubular type rather than with side seams) , so I wouldn't buy another unless I tried it out in store.