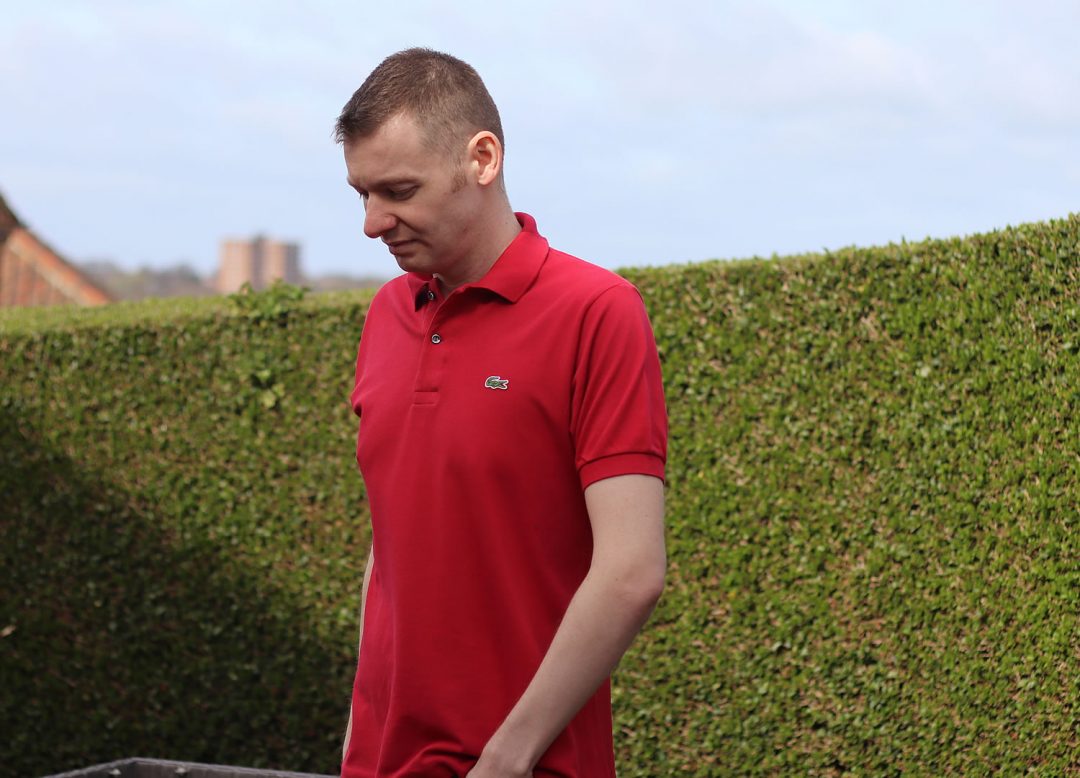 When it comes to polo shirts, Lacoste is one of the stand out clothing brands there is. I've worn polo shirts from Lacoste for longer than I care to remember, and it's one of the brand's I'll first go to if I'm looking for this type of shirt.
But Lacoste doesn't come cheap, so you might be wondering is a Lacoste polo shirt worth it?
I own a few, so here's the low down on if it's worth investing in a Lacoste polo.
As mentioned, If there's one thing Lacoste is famous for, it's their polo shirts. The brand was founded by former French tennis player René Lacoste, who's nickname was the crocodile which is where their trademark brand logo comes from.
Why is Lacoste one of the best polo brands? Here's just some reasons.
Lacoste Polo Shirt Colours
There's such a wide range of colours to choose from when you're looking for a Lacoste polo. With around 40 solid colours, there's a shade that you'll be looking for.
They also do a selection of patterns as well as some limited edition polos too.
For me, I have got a grey, red and navy blue polo. I like all of these colours, a combination of bold, toned down and a colour to pop.
Material
My shirt is made from 100% cotton, but not just any old cotton. This is a piqué polo, which basically means it's a knitted construction and has a honeycomb textured feel to it.
I like the fabric and feel to my polo. I would describe it as a midweight, not too heavy but not too light. A great weight for wearing in the summer, and that's the perfect season for any polo shirt.
Buttons, Collar And Detailing
The collar on my polo shirts is quite soft. It's easy to fold down, and is able to stay down quite easily. It's not as rigid as a standard shirt, which can have it's advantages and disadvantages depending on if you're wearing something with it.
The buttons on mine are really nice, and come in a contrasting colour on the red polo. They're soft to touch, with the button holes possibly being slightly on the large side making it easy to button up or down.
The trademark Lacoste crocodile is embroidered on the front breast on the left hand side, in a small logo style. It's small, but distinctive.
Price Points
Lacoste polo shirts aren't the cheapest, but in the world of fashion brands, they stack up well. They're in the similar price ranges to their rivals, which includes Ralph Lauren and Fred Perry.
You can pick up a solid colour Lacoste polo from around £45-£60 if you shop around, with the RRP being around £75 at flagship brand stores.
Where Are Lacoste Polo Shirts Made?
Lacoste Polo shirts are made in various countries, including Peru, Thailand, El Salvador, Vietnam and France. As you can imagine, if you get one manufactured in France, it costs the most.
The Lacoste Made In France collection was introduced a while back and currently there's a few pieces in this collection.
The Fit
How Do Lacoste Polo Shirts Fit?
Lacoste do 3 fits in their polos. Regular, original and slim. The classic is slightly longer than the regular which is slightly longer than the slim. The slim is, as you'd expect a slim fit too.
I have both an original and a slim fit, and I like both fits.
The slim fit is as it sounds, but it's a fit which I like. The sleeves are ribbed and cuffed too, and are reasonably tight. This is most noticeable on the red polo and less so on the navy which is the more generous cut.
Lacoste Polo Shirt Sizing
Lacoste have their own sizing, and they use their own numbering system. This can be confusing if you've never owned a Lacoste, but once you have, you'll know your number.
This starts at 2 which is XS, going up through the numbers which correspond to the letters. That makes a small 3, medium 4, Large 5, XL 6 and so on.
How to Style A Lacoste Polo
When it comes to styling a polo, I put this in the smart casual dress code.
They're usually worn in the summer, and you can wear them with a pair of smart jeans, chinos or even shorts. I always say when you want to dress up a little bit in summer but want something in-between a shirt and a t-shirt, this is where a polo comes in.
Who Wears Lacoste Polo Shirts?
There are some people who say a Lacoste polo is chavvy in the UK but this isn't true. They're worn by a wide range of people, and have been known as a traditional polo shirt brand for years.
Other brands such as Burberry and Fred Perry also suffer from this stereotype, but all three are great menswear brands.
Is Lacoste A Good Brand?
There's no doubt Lacoste is a good brand, especially when it comes to polo shirts. As I've already mentioned numerous times they are one of the top clothing brands when it comes to polo shirts, and have a real history with this style.
Along with Fred Perry and Ralph Lauren, Lacoste can be considered the biggest brands when it comes to polos.
Other Clothing & Products
Lacoste may have started out with polos, but they've since branched out into other clothing, menswear, trainers and even fragrances.
I do like their fragrances and other clothing, but when it comes to polo shirts, that's where the brand shines.
Summary: Are Lacoste Polo Shirts Worth It?
Polo shirts are worth the money. You get a good quality polo from a brand with history of making polos, and if you want something made in the West, they have a premium option for that too.
There's colour options for everything you could ever want, the fit is good and so is the quality.
If you're looking for a polo shirt, Lacoste is a fine option.