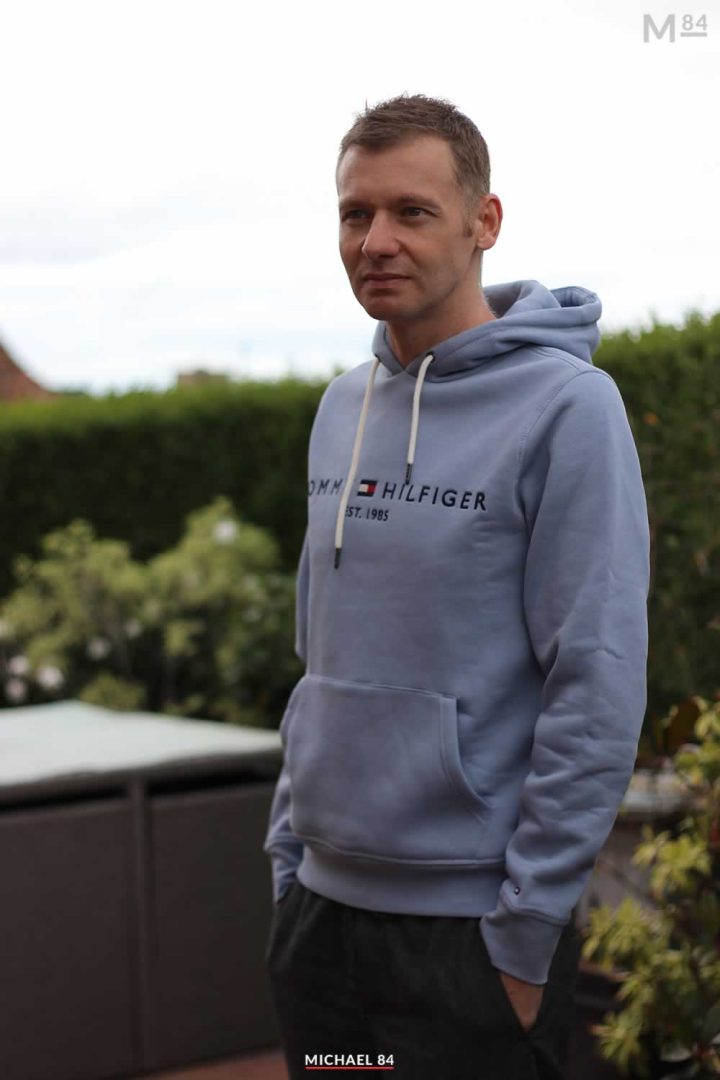 I didn't need a new hoodie, but I was browsing the sales and couldn't help but get this Tommy Hilfiger Hoodie.
With the colder weather setting in, having more warm clothes is never a bad thing, and I don't think I'll regret picking up this.
I already have so many hoodies, so I was a bit reluctant on getting another. When I saw it in the sale I decided that I'd just get it.
It's going to be a purchase I see more of when it gets colder, but I had to try it out and this is it.
The material feels quite strange. It's a mix of 66% cotton and 34% polyester, which gives it this incredibly soft feel.
It also has something Tommy Hilfiger is called THFlex. They say that this is their flex technology, allowing easier movement stay more comfortable.
In terms of the feel of the fabric, it's also pretty thick too. It's fleece backed which isn't my favourite, I prefer a looped back sweatshirt personally. But still, this isn't really bad, just a personal preference.
The colour is the thing which really caught my eye. When it comes to sweaters and hoodies, I really bought a lot over the past few years. But I don't have one this colour blue, and this light colour is one I really like.
I think this is a perfect colour for spring when it's cold, but it will definitely brighten up an autumn or winter day or night. It's going to be a casual clothing essential for those colder temperatures.
As for the design, I had to go for a branded logo style to really mix up my sweats.
For a long time I've got plain and minimalist designs which I really love. But for branding, I've only got one or two pieces.
The branding on this hoodie is pretty clean. It has the Tommy Hilfiger wording across the chest which is embroidered in navy blue which really looks good.
On the arm there's a tiny Tommy Hilfiger flag graphic which is also embroidered on.
Since it has the branding to the front, I would wear this piece as a casual hoodie, great for every day wear.
As for the fit, I like it. It fits very well, without being too big or small.
I'm looking forward to wearing this in the cooler months. It means I won't have to buy any more sweats in the autumn/winter, I already have this one which I've added to my collection.