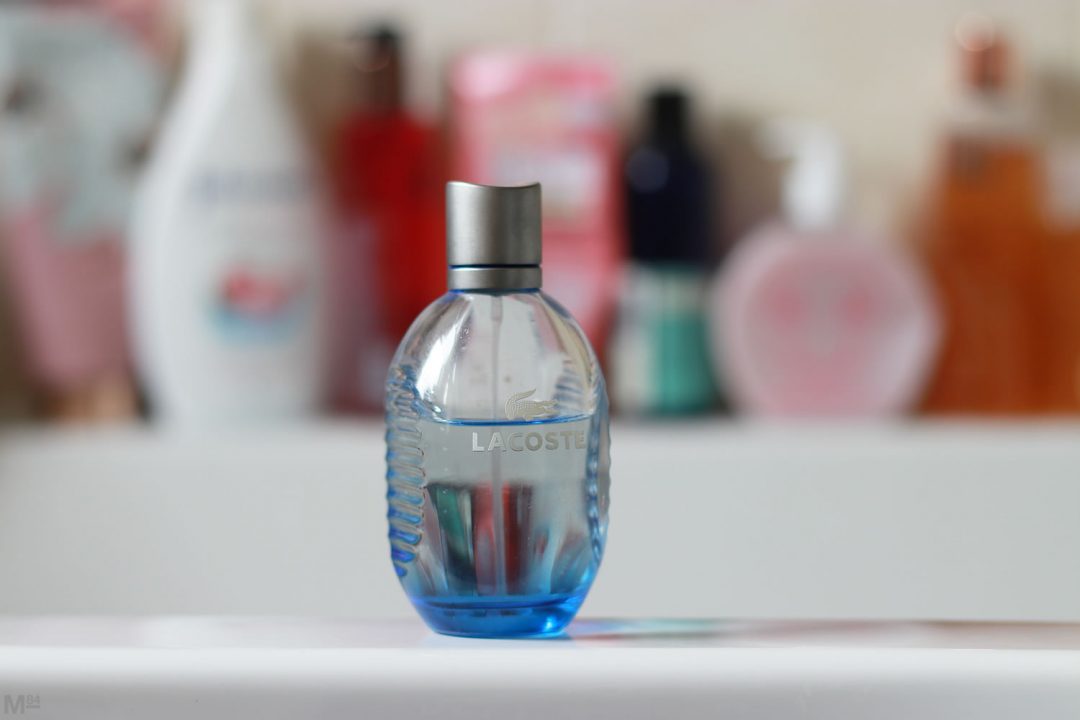 I was looking through some of my old fragrances and I came across this, Lacoste Cool Play. This bottle of eau de toilette basically sums up why I like fragrances, what got me into them, and separates us who love scents from those who just wear them. Some are just bottles of nice smelling water, while others have a story. This one comes with a story.
It was the Summer of 2006, and I got this bottle of Lacoste Cool Play. This was around the time which I always say got me started into collecting and likely fragrances, everything about them. In my younger years I had scents, from CK One to Tommy Hilfiger, Cerutti and Polo Sport, but around 2005-06 was the years where I got into them.
From this to my all time favourite Gucci Envy for men, it was such an epic time.
It was a good time in my life. 21-22 years old, epic times and one brilliant Summer. From going out all the time wearing Gucci Envy, I needed a scent for the Summer, and Cool Play from Lacoste was what I had.
I took this on holiday with me, to Mallorca, and it was one hell of a Summer. In the heat of Spain I needed to a scent which not only smelled good, but was suitable for the Summer. I never chose this scent for that reason, but it worked so well for this occasion, and I wore it more or less all the time.
It was part of the Lacoste Style In Play collection. There was the main Style In Play, Hot Play and this one, Cool Play.
The fragrance is a sweet, fresh, light and orange-citrus style of scent, with a small hint of spicy notes.  It's not like anything else I own, and is probably the best Summer scent which I do have. The closest new scent I have to this is probably my Floris Bergamotto Di Positano , another sweet fragrance which is really nice.
For me, this is perfect for a Summer's day, or when the sun goes down, on a Summer evening too. It's light enough for the day, and when the night arrives, has enough performance to work well.
For many people, this will not be that killer scent, it probably won't make people's top 10 lists, but to me, as soon as I smell it, I am taken back to that Summer in 2006.
It is a shame that Lacoste discontinued this scent, and it's almost impossible to get. There's some crazy people trying to sell it on marketplaces such as eBay, but asking for well over £100, which is crazy. I don't recall what I paid, but it wouldn't have been any more than £50.
It reminds me of the great times, and will forever be memorable for me. If I compiled a list of the best ever men's fragrances for other people, this almost certainly wouldn't be in it. There's a lot more powerful scents, other complex scents, some which are better put together. But this one has memories, it was from a great time, and that's partly what a scent is about achieving, creating something memorable.
This one also led me to the next year, 2007, where I went for another Lacoste scent, Lacoste Elegance.
Longevity – Cool Play lasts quite a long time for a light scent, and should last for over 5 hours.
Projection – The projection is noticeable however as it's a light scent doesn't go too far, which is a good thing. People notice the scent without it over-powering.
Best season to wear – Summer
Scent type – Sweet, Fresh, Aromatic, Orange-Citrus
Age Recommendation – 18+
Best Worn – Daytime, Evening, Casual, Beach, Summer Nights
Top Notes – Coriander, Birch Leaf, Mandarin Orange, Bergamot
Middle Notes – Cedar, Pepper, Violet, Juniper Berries
Base Notes – Sandalwood, Amber, Musk, Vanilla, Patchouli, Vetiver