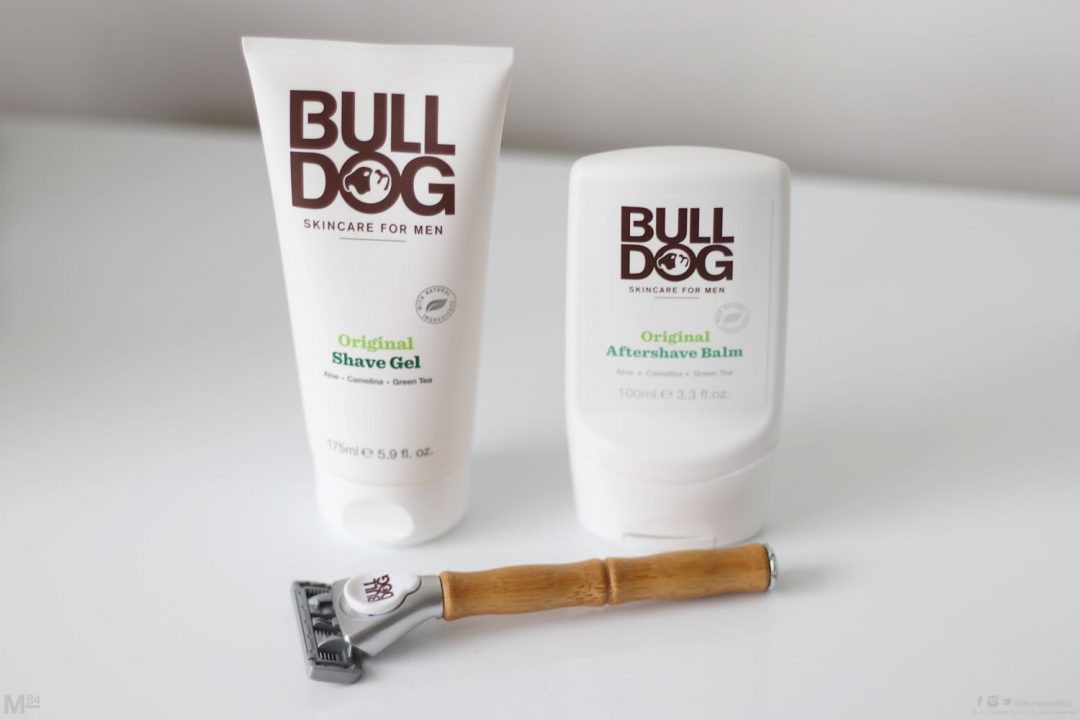 Hey guys!
As you'll know from my blog, I am no stranger to Bulldog Skincare products, and have used a couple of them in my grooming regime. I've had one of their shaving sets ready for me to use for a while, since Christmas in fact! I've been using other products before, but finally, I've had a chance to test the Bulldog razor and shaving products, so here's what I thought.
The Razor
First of all I have to talk about the razor, and how I love it. Look at the handle, it just looks really cool, and at least some thought has gone into it. There's nothing really wrong with a standard plastic razor handle, but this one looks really good on any tabletop or in a cabinet. It's made from Bamboo with the other components being metal, which is obviously better for the environment.
The Blade
The blade is also cool, and this is a five blade razor. I am coming from a Mach3 razor, and I think this is a really nice razor, which is easy on the face. It kind of feels weird at first, but after a few strokes, it starts to feel normal.
I've used other 5-blade razors before, and think the same about how strange it is coming from a 3-blade razor. This could be because of the size of the cartridge, feeling bigger than the smaller 3-blade razor. It comes with a lubricated aloe vera strip which makes it easier to glide, with an additional rubberised strip at the base.
The blade also pivots. While some other blades only move up and down, this also goes side to side which makes it easier to shave around the face.
Bulldog Original Shave Gel
The Bulldog Shave Gel is also pretty good. It's a nice, cool gel which is easy to apply, is pretty thick and the razor glides through pretty easily. It has a pleasant light scent, and has aloe vera, camelina oil and green tea.
Bulldog Aftershave Balm
I've already written about my post shave balm, and talk about it a lot. It's possibly the most important part of shaving which tends to go overlooked, but I highly recommend you don't. The Bulldog Aftershave balm works well, has a light scent and kept my skin feeling nice and soft, with no redness or burn.
Overall I like the experience of using the Bulldog shaving set including the products. The razor handle is really the stand out piece, I really like this. I've checked the price of replacement blades which come in at around £6 for 4, so £1.50 each, which is pretty much the going rate in comparison to the other big shaving brands. I'll see how long this blade lasts for in the coming weeks.
Thanks For Reading...Want More? 🙌
Hi, I'm Michael 👋 I'd love you to subscribe to my newsletter for exclusive content & updates on my blog straight to your inbox. (No spam, I promise!)