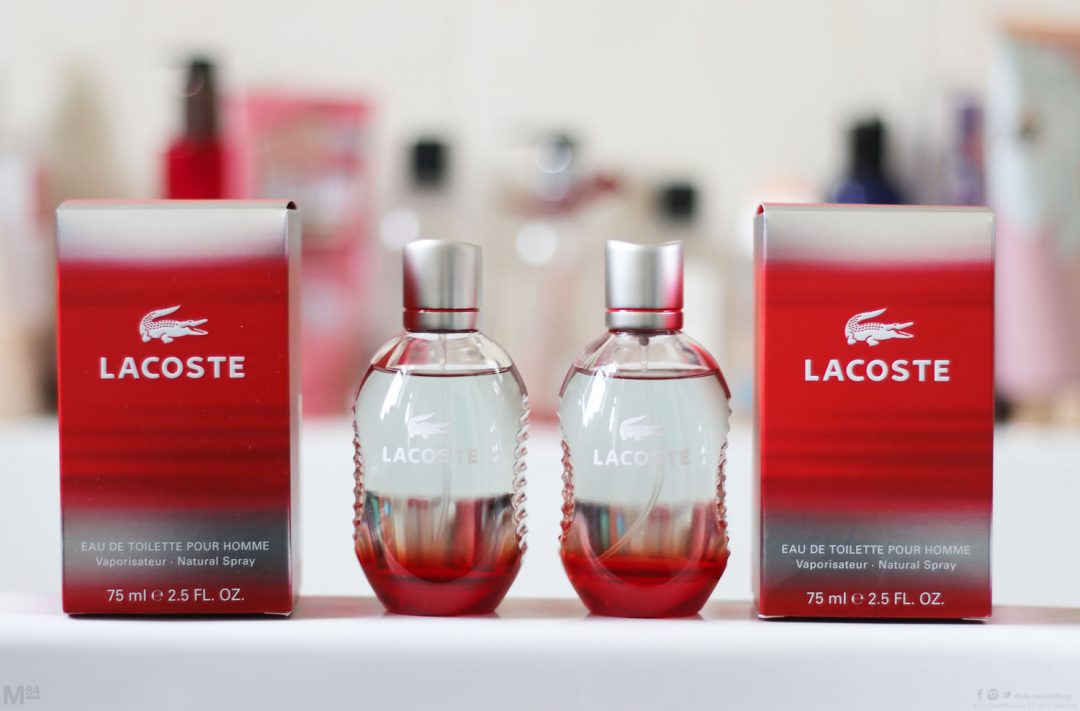 What kind of idiot would blind buy a fragrance which was released 15 years ago, in 2004? Yep, that would be me! 😀 I have got myself Style In Play from Lacoste, and if you're looking at the pictures, you'll notice there's two bottles. There's a story why.
So as you'll have read a few weeks back one of my favourite fragrances for the Summer which means a lot to me is Cool Play from Lacoste. I had an amazing Summer when I wore this, using it all the time. Not only does that scent bring back memories, but it also smells nice. This is now discontinued, and cannot be found anywhere (other than Ebay sellers who charge through the roof, and who knows if it's legit).
While I was searching for that, I was reading more and more about Style In Play, which was the original scent from this line up. Lacoste released Style In Play as a fragrance first, with Cool Play and Hot Play added to the line-up a couple of years later, as flankers for the "Play" collection. A lot of people were saying it was a nice scent, with Cool Play DNA, and some even saying it was better than Cool Play.
So when I was browsing around I found a shop which was selling it, and it was on offer for only £17 for a 75ml bottle. I thought for that price, I might as well give it a try. It's from the same collection, so it's unlikely to be bad, and even if it is, how bad can it be?
Well I can tell you that it's great! So great in fact that after buying it, I decided that if I saw it in the shop I would buy it. I didn't think they'd have it in store since it's so old, and thought they'd only do it online, and dispatch from a warehouse or something. But when I went in store there it was, so I bought another bottle! 😀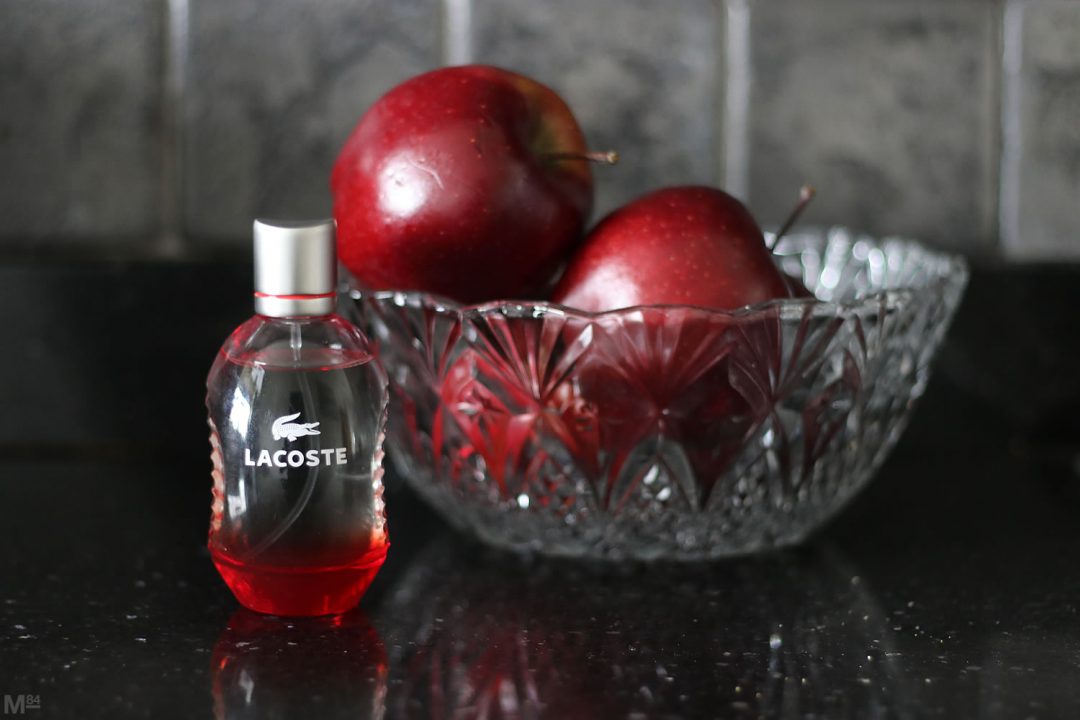 What Does Style In Play Smell Like?
So the fragrance scent itself. It's super fruity. The first thing you'll notice is the apple, and although the bottle is red, the smell is that of green apple. This is the absolute stand out note you get from Style In Play. It's super fruity, with hints of green.
For that reason, I think that this has to be exclusively a summer fragrance. I couldn't see myself wearing this in winter, definitely not, and not for autumn either, with a tiny possibility of wearing it in Spring, weather depending.
Warm and hot summer evenings, sunny days, at the beach, around the city, at bars and clubs…Those are the perfect settings for this fragrance. It's definitely playful, and for that reason, it's one for the more casual and laid back setting and kind of guys. It's not something you'd want to wear to a business meeting or serious kind of function, and that's the whole point of Style In Play.
It's a young man's scent too. I am not getting any younger, but I have always been a young feeling not-so-serious kind of guy, so this scent suits me well for when the casual summer days and nights set in. I love my serious, "gentleman" masculine scents which are refined and grown up, but this is not that, it's not designed to be that, and lives up to it's name, "play".
Style In Play is a fruity youthful scent which is great for the summer. It's got a very pungent kick of apple to it, which you can really get a sense of as soon as you spray it.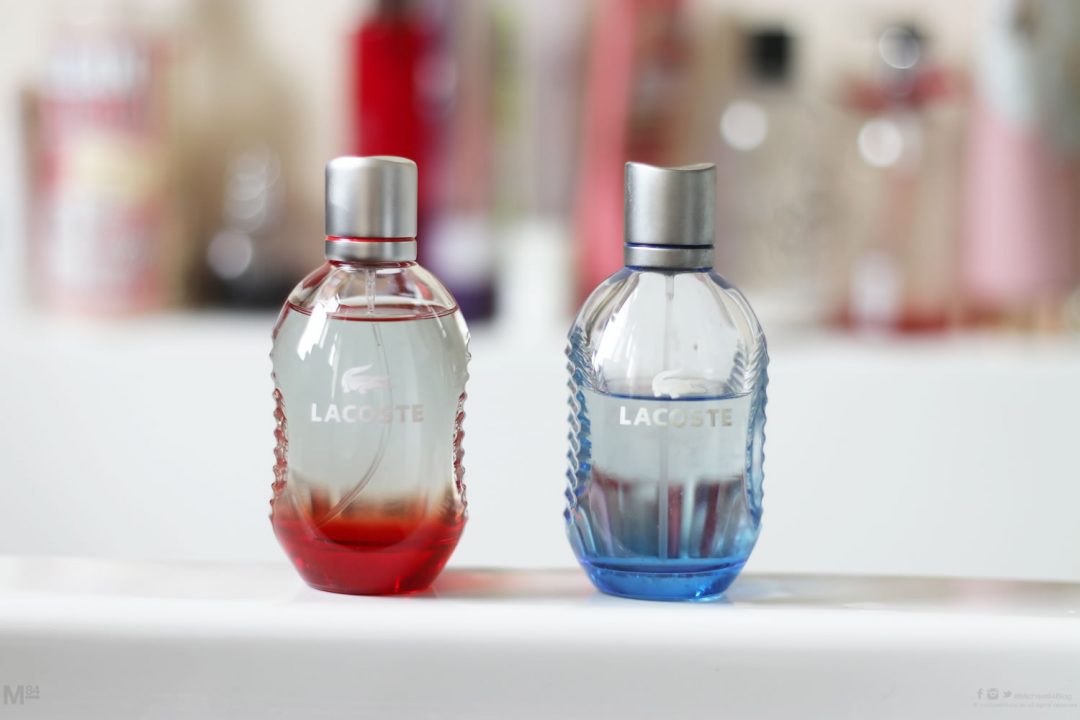 Is Style In Play Comparable To Cool Play? – In my opinion no. This one is super fruity with the apple, whereas Cool Play has a lot more to it, with more citrus and woods in the mix. With Cool Play you get everything in an amazing balance – You get fresh and aquatic, a hint of orange and fruity notes, spicy citrus and light woods.
Style In Play is 90% about the fruity notes, with 10% left for fresh, citrus and woods to battle it out.
Of course, I do like this scent, and that is why I bought another bottle. It's hard to come by, it will eventually be properly discontinued and you'll not find it anywhere, which is why I bought a bottle in reserve. I've now been doing fragrance reviews for a long time, so I know that once a fragrance is discontinued it's hard and then impossible to get a hold of, and it will be gone forever.
The bottle – I should mention the bottle, because I usually do. There's not a lot too it. It's a kind of cylinder style of shape, clear glass with a red gradient tint to the bottom of the bottle, and grates to the sides making it really easy to pick up. It has a polished silver top with red band, and the simple Lacoste branding to the front of the bottle. I got a 75ml bottle (2 actually), there is/was 125ml bottles available too.
If you're looking for a Summer fragrance and you like the sound of apple fruity notes, grab yourself a bottle. For <£20, there's not a lot better out there.
Longevity – Style In Play is an EDT and lasts a reasonable amount of time. I got 4-5 hours with this one.
Projection – The projection is very decent, those around you will smell it, without it being overpowering or filling a room.
Best season to wear – Summer
Scent type – Fruity, Slightly Green, Light Citrus
Age Recommendation – 18 – 25
Best Worn – Daytime, Evening, Casual
Top Notes: Green Apple, Fresh Notes, Citrus Notes
Heart Notes: Jasmine, Cedar
Base Notes: Vetiver, Patchouli, White Musk
If you own Style In Play by Lacoste or have tried it, let me know what you think.