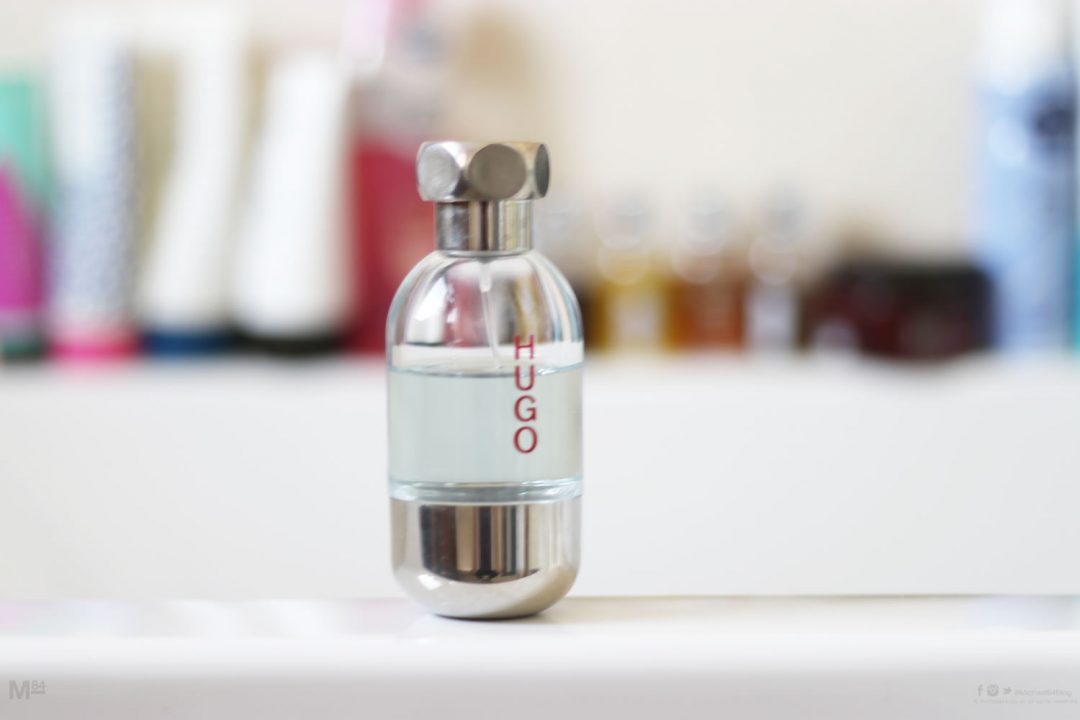 A perfect scent for this time of year, I'm going back in time with this fragrance review, one of my old favourites, Hugo Element from Hugo Boss which was released in 2009.
Have you ever wanted to smell good but not like you've just rolled out of the nightclub? There's a few good scents which can do this, and Boss Element is one of them.
But first of all I want to talk about the bottle. I really like the design of the bottle because it's something new and different. It stands up, and is made from clear glass, with the base being a nice chrome silver, along with a silver chrome top.
The branding is simple to the front, with the wording in red, and everything else is clean.
My bottle is 60ml, but this also comes in a 90ml variant. Both are still available, but as it's fairly old, isn't the easiest bottle of fragrance to find.
As for the fragrance itself, it's so nice. It's a light, aquatic watery scent, but don't get that wording confused with "watered down". You can smell the scent, and it's really pleasant.
When I've needed to put on a scent during the daytime, this one has always been one of my first considerations. For many years I only liked the darker, evening scents, and didn't pay too much attention to the lighter ones.
Element, however, is one of those that you can't ignore. It's freshness is a joy to wear, with small hints of citrus and soft woody notes.
If you want to get some compliments for your scent, this should get you them. It's not a super powerful evening scent, but that's not what it's for. Wear this to work, Uni, College or around town, and people will notice this as a "really nice" smell.
Longevity – Boss Element is a light EDT, and so the longevity is not the best. Expect to get 4 hours from this.
Projection – The projection is fairly decent for a light scent. People standing next to you will be able to smell it, but it probably won't go further than that.
Best season to wear – Spring, Summer
Scent type – Aquatic, fresh, slightly citrus
Age Recommendation – 18+
Best Worn – Evening, Day, Casual, Formal
Top Notes: Citrus notes, Watery notes
Heart Notes: Corriander, Ginger
Base Notes: Cedar, Musk
If you own this one, let me know what you think of it. As always, you can check out my other aftershave reviews on the blog, if you're looking for your next scent or just to add to your collection of cologne.
Other Hugo Boss Fragrances