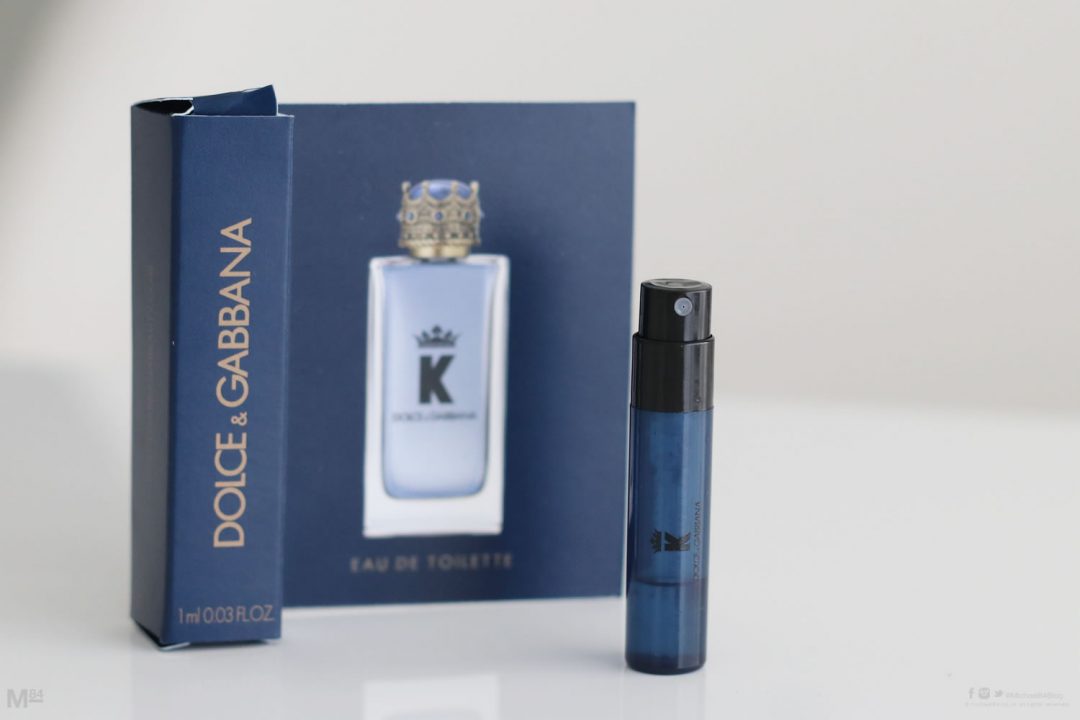 It's getting closer to Christmas, that means new fragrances are being released. Dolce and Gabbana have their new scent, K, which has been advertised in recent weeks.
I got a sample of the eau de toilette, so I thought I would share my view in a preview, and here's what I think.
First off I really like this scent. It's a manly and masculine scent, and smells like it would be perfect for an evening. The name of this is K, however with the bottle having a crown top, you can be mistaken for thinking it could be called King, which is possibly what they were going for.
It's beautifully inviting, and is kind of typical of what you could expect from a men's fragrance. Some would call this a safe scent, which is not a bad thing, and should be liked by most guys universally.
For a comparison, it's in the relms of Dior Sauvage, Versace Dylan Blue, Polo Blue, Trussardi Uomo and those other styles of aromatic vibes of scents. This could easily get you compliments, it's a smell that women will enjoy on a man.
According to D&G, the fragrance:
"Is a vibrant fusion of Italian citruses, embrace by burning aromatic notes, luxuriously deepening into noble cedarwood, unforgettable for the senses".
It's a woody aromatic fragrance, and as already mentioned, is a really pleasant one.
Hopefully I will have a full review on this later in the year.
*update* Here's my full review of K by Dolce & Gabbana.
Thanks For Reading...Want More? 🙌
Hi, I'm Michael 👋 I'd love you to subscribe to my newsletter for exclusive content & updates on my blog straight to your inbox. (No spam, I promise!)