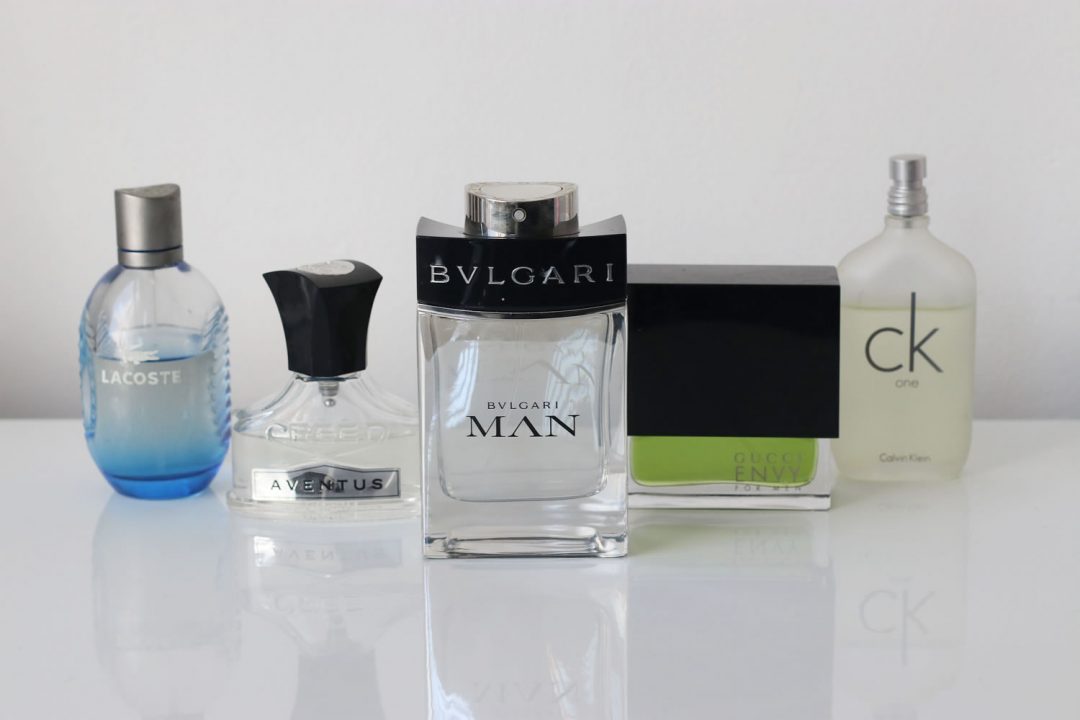 Hey guys!
So I spend a lot of time writing about fragrances, reviewing them and taking a look at the best men's fragrances, but what about the ones which are the most meaningful to me?
Some men's colognes and aftershaves I can't recommend enough, they're incredible, and I love them. But there are others, some of which aren't really loved by the masses, but are the most meaningful to me.
For the fragrance geeks like myself, a scent isn't just about the smell. It's about a whole lot more. It has a story. When you wear it, it brings back memories, it reminds you of something or someone: A person, that time in your life, a particular event or something significant. It's not just about the best smell, but about the time you were wearing it.
The high end niche fragrances may have superiority when it comes to some of the fragrance snobs, but for me, it's always been about the feeling as well as the scent. They either remind me of some great time, or for newer scents, I can picture the best setting for that fragrance and can create a new memory with it.
So, here's my most meaningful men's fragrances, the most personal ones, and the stories which go along with them.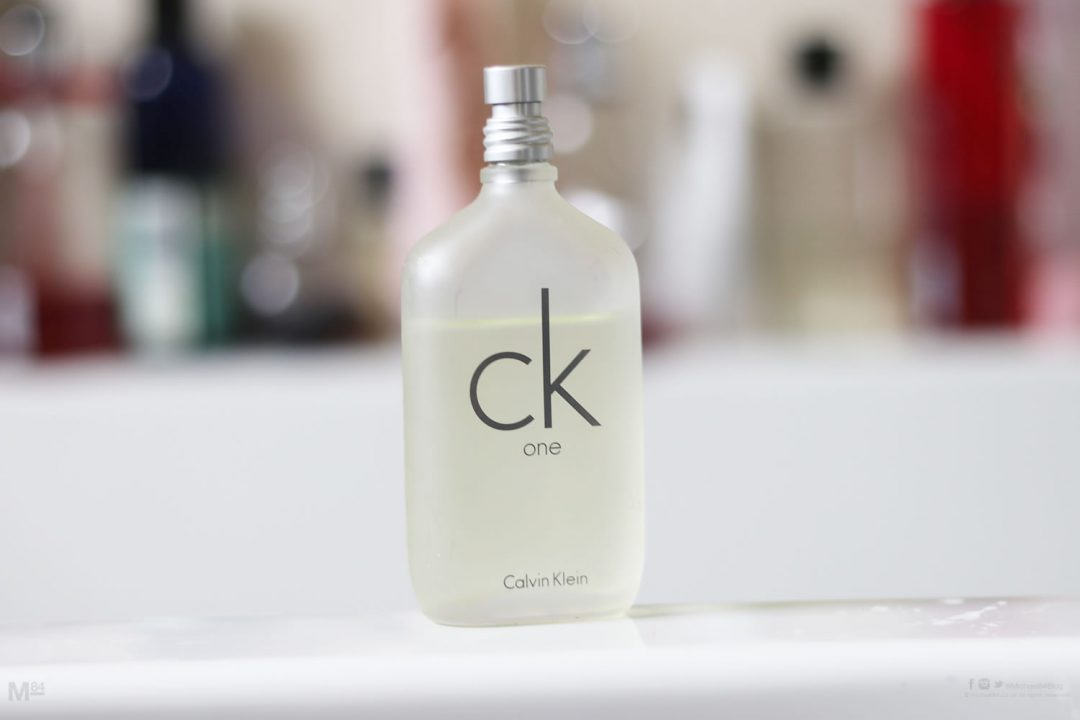 CK One
For almost every guy in the 30's and above, they will have owned the legendary scent that is CK One. It was one of the first scents which I owned, along with Cerruti 1881, Tommy Hilfiger and Polo Sport by Ralph Lauren.
Those other fragrances were cool, but the stand out one here, is CK One. Cerruti 1881 was always really strong and an older style of scent, I used to wear that going out every now and then. I loved Tommy Hilfiger and also Polo Sport, owning several bottles of each. But CK One, that's the one which holds the memories.
That's in part to the fragrance itself – It's light and citrus-y, a great all round scent for any occasion, and suitable for the day and night. That means I wore this one a lot, and have so many memories of it.
Wearing it today, it's the same as it ever was, such a pleasant smell which reminds me of the 90's and early 00's. It hasn't aged at all, and still works as well now as it did back then.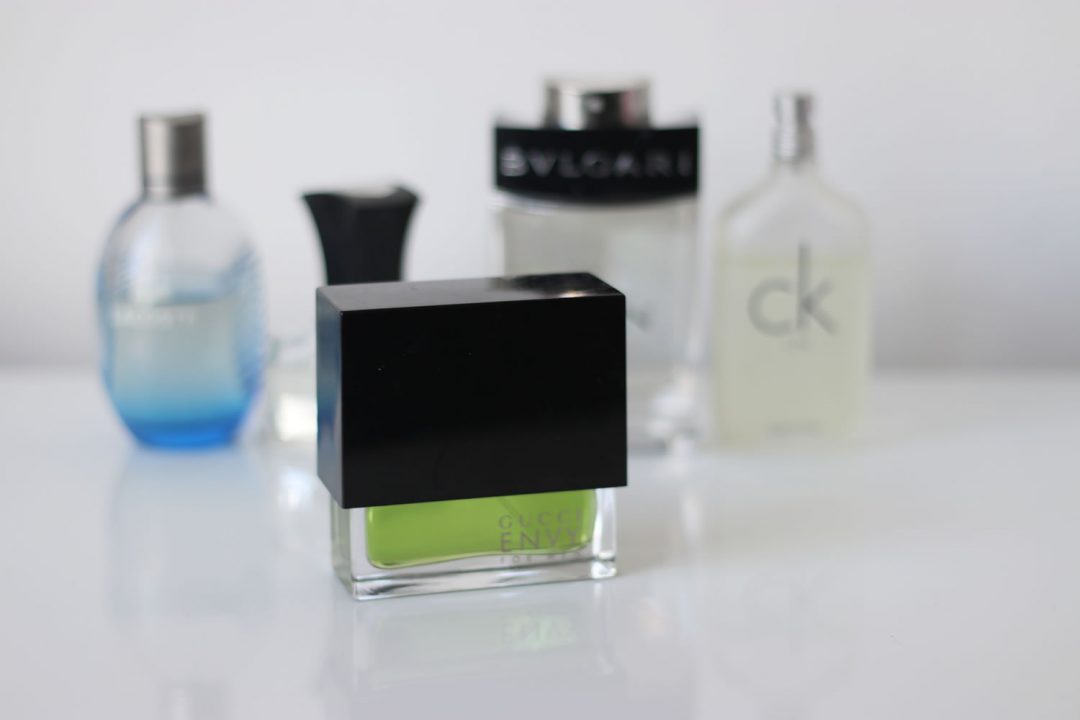 Gucci Envy For Men
I can never remember exactly when I first got Gucci Envy For Men, but I believe it was around Christmas 2005. This was around the time when I started to take fragrances more seriously, owning more than 2 or 3 bottles at a time. When I first had a smell of this I loved it, and it became more or less my signature scent.
Around this time I was 21-22 years old, and going out a lot. It was a great time to live, with so many epic times. It got me so many compliments, everyone loves Gucci Envy for men, and I did. I only had a tiny bit left when I heard it might be discontinued, I found a bottle and bought one (I should have bought more!) and that's the bottle I still have today, half full.
I rarely use this now, because once it's gone, it will be gone. The good news is that years later I heard about Floris Santal which smells very similar, but not the same, so I can wear that. It doesn't have the memories of Gucci Envy, but it does smell really good.
It's so inviting, seductive and very slightly woody but not too much. I used to reserve this to wear on a night, but it could be worn during the day without causing offence.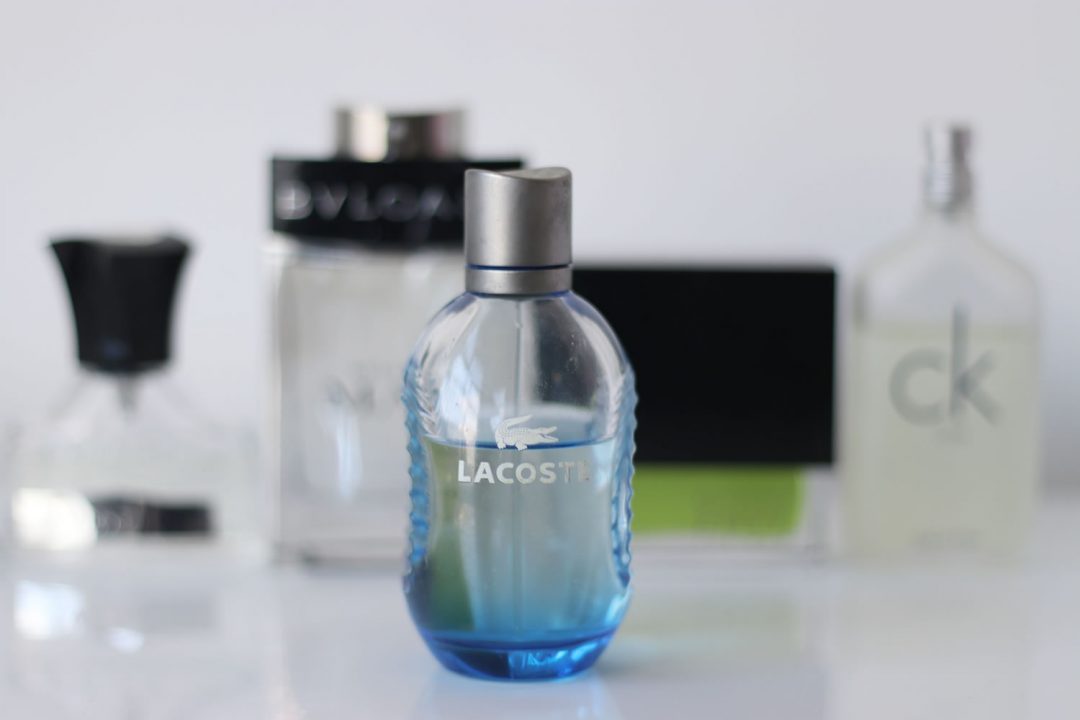 Lacoste Cool Play
Lacoste Cool Play is another strange one. Since I've started to write about fragrances, I've never heard anyone talk about this, it's not on the list of people's favourite ever fragrance, but it's on mine.
Once again, my memory is hazy exactly when I got this, but I do remember taking this on holiday with me in 2006. It was the perfect Summer scent. It's inviting and sweet, great for the sun and warm weather through the day, but works equally well on the night.
I'll always remember this scent for that Summer in 2006. It was such a great Summer, and this was my go to scent. Just like Gucci Envy, I was 21-22 when I was using this, lots of good times and so Cool Play from Lacoste will always be in my memory.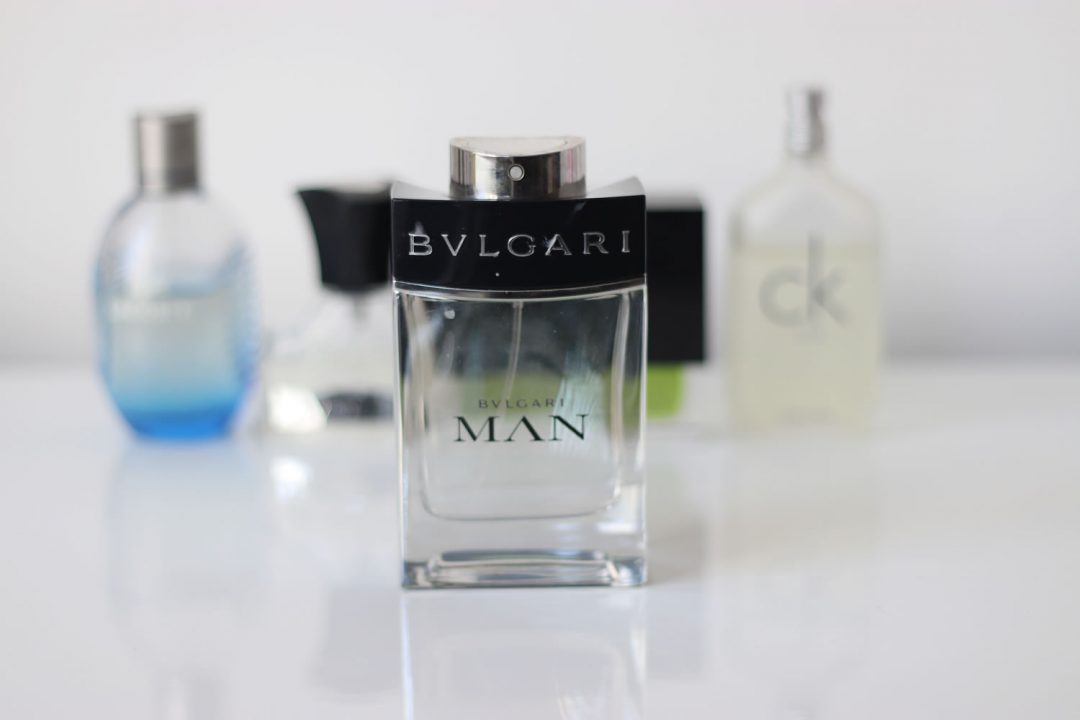 Bvlgari MAN
I think I first got Bvlgari MAN around Christmas 2009, and ever since then, it's probably been my overall favourite scent, definitely the most used. This is a fragrance for the evening, it's spicy, woody and inviting, pretty strong and lasts a long time, but it does have a hint of crispy freshness to it which makes it so easy on the nose.
It's one of those powerful masculine fragrances which you instantly notice, it projects well but shouldn't really offend anyone.
After using a lot of Gucci Envy on a night out, this became the go to scent, and although I don't have a signature scent, if I did, this was it. Whenever there was a big night out, I would wear this, and it gets compliments.
When travelling, this would be the one which came with me wherever I went. So it's been to Madrid, Stockholm, Copenhagen, Barcelona, Reykjavik, and others. Since I ran out of the 50ml bottle (I've rarely ran out of any fragrances!) I replaced it with a 100ml bottle, so last year I didn't take it to Rome. Maybe I should buy a small bottle for travelling?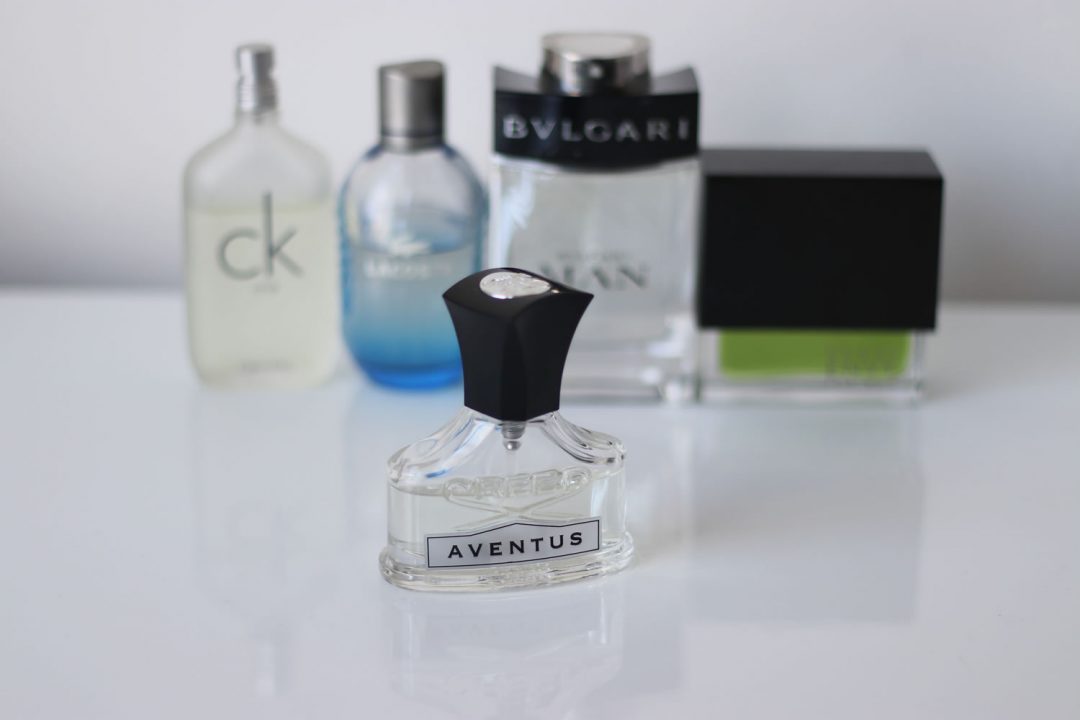 Creed Aventus
I wasn't going to put Creed Aventus on the list, for a couple of reasons. For one, it's on everyone's list, and has kind of got a bit too commercial, which has taken off the shine in some ways. It's one of the best ever male colognes, but this list is about meaningful scents, not just the best scents ever.
But I guess this is worthy of a place, why? Because it was my first expensive, niche scent. A niche fragrance could be defined a few ways, but mainly they come from a perfume house who specialise in perfume and scents exclusively, or product in small numbers, and not mass-produced. Creed Aventus falls into this category, so even though it's quite mainstream, it's still niche.
This is another one of those fragrances which I wear sparingly, almost exclusively on a night out. To me, it's a super powerful scent, and since it's niche, it should only be worn when there's an occasion to wear it…It's not going to be a daily scent which I could see the others being.
It's an exclusive style of fragrance, so wearing it as a signature scent would make it less special, so I only wear it every now and then.
Conclusion
And there you have it, these are my most meaningful fragrances. They're not necessarily the best I own, the most stand out or powerful, but the ones which mean something to me as soon as I smell them.
What are your most meaningful fragrances? Do we share some of the same ones? Let me know.
Thanks For Reading...Want More? 🙌
Hi, I'm Michael 👋 I'd love you to subscribe to my newsletter for exclusive content & updates on my blog straight to your inbox. (No spam, I promise!)