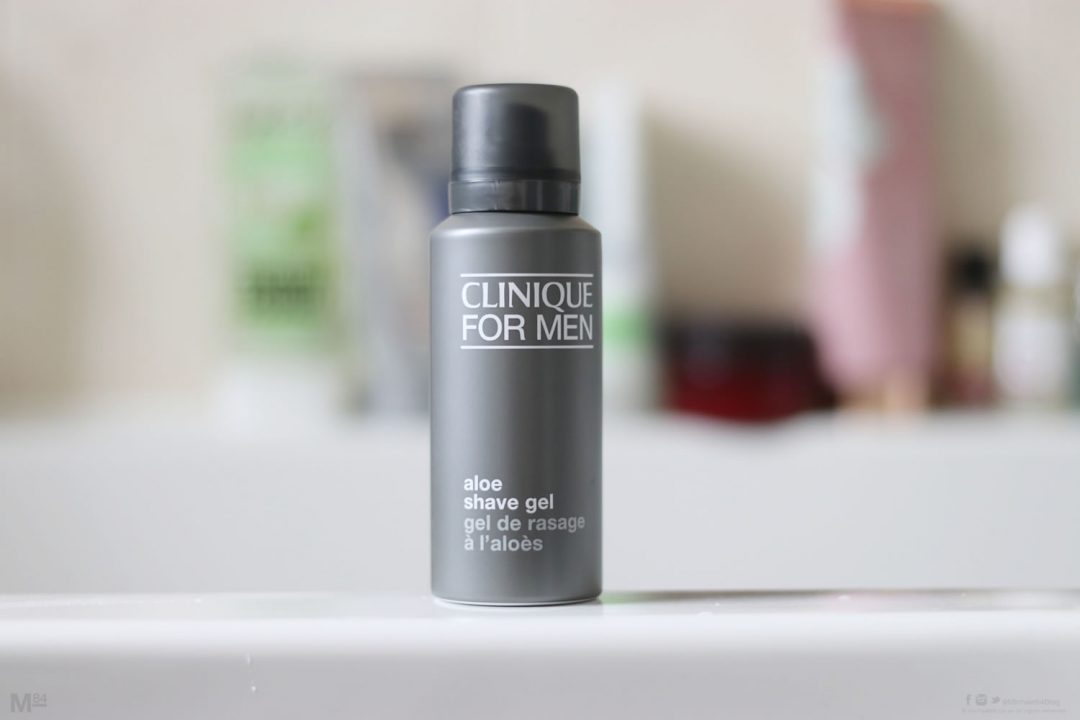 I got a Clinique For Men grooming set quite a while back, and since I was running low on my usual shave gel, it was the perfect time to try out the Aloe Shave Gel from the set.
The full bottle which you can buy comes in a 125ml bottle, and since this was part of a pack, it comes in a nice little sample size of 41ml, so around 1/3 of the size of a full bottle.
How does Clinique For Men Shave Gel stack up?
Here's my thoughts.
I've now been using this for a couple of weeks, so I can say that despite it being compact in size, it's lasted for quite a good amount of time. This is due to the fact that you don't need an awful lot of the gel to get coverage on your face and neck, and I've actually used too much of the gel most of the time, and ended up with waste.
Now it's called a gel, but when you squirt this out the bottle and put it on your face, it does foam up. This is similar to a lot of other shaving gels out there, which is different to my go to gel, King Of Shaves, which remains a gel on the skin.
I usually prefer the gel as I find it a lot cooler. I don't like the all out foam, and the gel which goes to foam is OK, but my preferred option has been the gel which remains a gel. Why? As mentioned it's usually cooler feeling, and it gives a razor so much glide.
Is It Any Good?
I think it's really good. When shaving I didn't get any irritation, there's a lot of glide for my razor, and it works really well. It is on the expensive side, but as already mentioned, you don't need a whole lot of gel to cover your face and neck.
It's fragrance free, so you don't need to worry about any strong or unwanted scents, you can leave smelling good to the cologne you choose.
The gel gives a really nice finish too, leaving the skin soft, and I get a close shave with it. I have no complaints about it, it's a really nice product. Pairing it up with a good aftershave balm means no burn at all.
The biggest drawback is the price. You can expect to pay anything from £12 – £16 for a 125ml bottle, which makes it in a pretty pricey area for an essential men's grooming product. This is in comparison to the lower end of the market, where you can expect to pay anything from £2 – £5 from big shaving brands.
If you wanted a premium product in your shaving cabinet or on the wall of your bathroom, this definitely works in that regard. Clinique has a reputation for offering good skincare products, and this is definitely one of them.
Thanks For Reading...Want More? 🙌
Hi, I'm Michael 👋 I'd love you to subscribe to my newsletter for exclusive content & updates on my blog straight to your inbox. (No spam, I promise!)