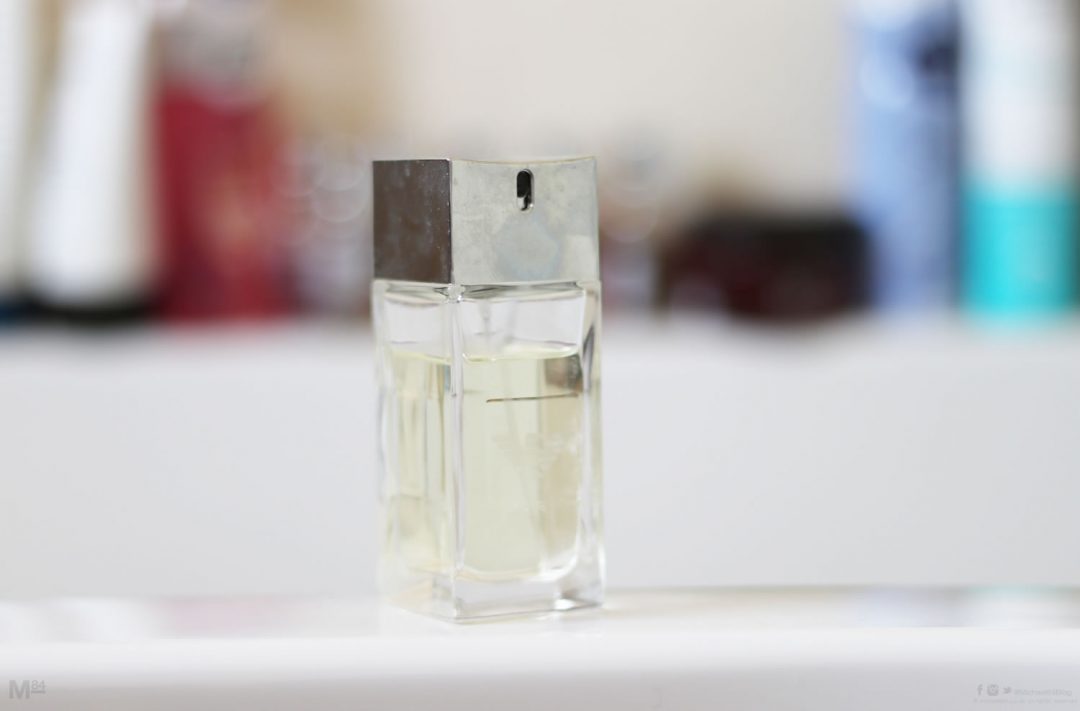 I was having a look through my fragrances to see what I could feature this week, and came across an old scent which I've never talked about before, Armani Diamonds For Men.
Armani is known for so many of it's incredible scents, possible the most favoured, Acqua Di Gio which is almost universally loved.
There's plenty others, but Armani Diamonds, which was released way back in 2008 never seemed to get too much love. I did buy it back then, and here's what it's all about.
First of all it's worth mentioning that there's also a female version of this scent, also called Armani Diamonds, so it's important to get the correct version, if you're going to get one.
The Bottle
The biggest and most obvious difference is the bottle shape. The men's bottle comes in a rectangular shape and is fairly tall, depending on the size bottle you have. It comes in a 30ml, 50ml and 75ml bottle, for reference on the size, my bottle is 50ml.
I like the design of the bottle, it's fairly original and is made from clear bevelled glass, with a large silver top which is fixed to the bottle. It has a plunger style large button within the top, with the atomiser producing a nice large spray.
The Fragrance
Why has this not been a favourite of mine, and others? It's kind of hard to say. The scent itself is pretty nice. It is slightly woody, a little bit warm and spicy but also a little bit citrus-y too.
It's kind of hard to pick out a stand out style for this scent, it's well balanced in all regards, and that could be the problem.
It doesn't hit any of the notes hard, so it's not very distinctive. This is a good scent, and you will get compliments. But it's not that hard hitting powerful masculine scent, and it's not the citrus powerhouse, or super clean aquatic.
It's what many would call a safe fragrance, which is perfectly fine.
I had not tried this for a long time before this review, but after smelling this again I do really like it. I could wear this during the day, which I think it's perfect for. It has just enough woody and spicy notes to be noticeable, but it's not overpowering or offensive.
I would categorise this as a pleasant everyday fragrance.
Longevity – Armani Diamonds For Men is an EDT and is quite light. It lasts around 4 hours.
Projection – Since this is a light scent there is not too much projection, but people next to you will be able to smell it.
Best season to wear – Spring/Summer
Scent type – Citrus/Soft woods, light spicy
Age Recommendation – 18+
Best Worn – Daytime, Evening, Casual, Formal
Top Notes: Guaiac Wood, Bergamot
Heart Notes: Vetiver, Cedar, Pepper
Base Notes: Amber, Cacao
If you own this one, let me know what you think about it. As always, you can check out more on the fragrance blog, if you're looking for a new scent or just to read some reviews of great colognes.
Other Armani Fragrances
Thanks For Reading...Want More? 🙌
Hi, I'm Michael 👋 I'd love you to subscribe to my newsletter for exclusive content & updates on my blog straight to your inbox. (No spam, I promise!)