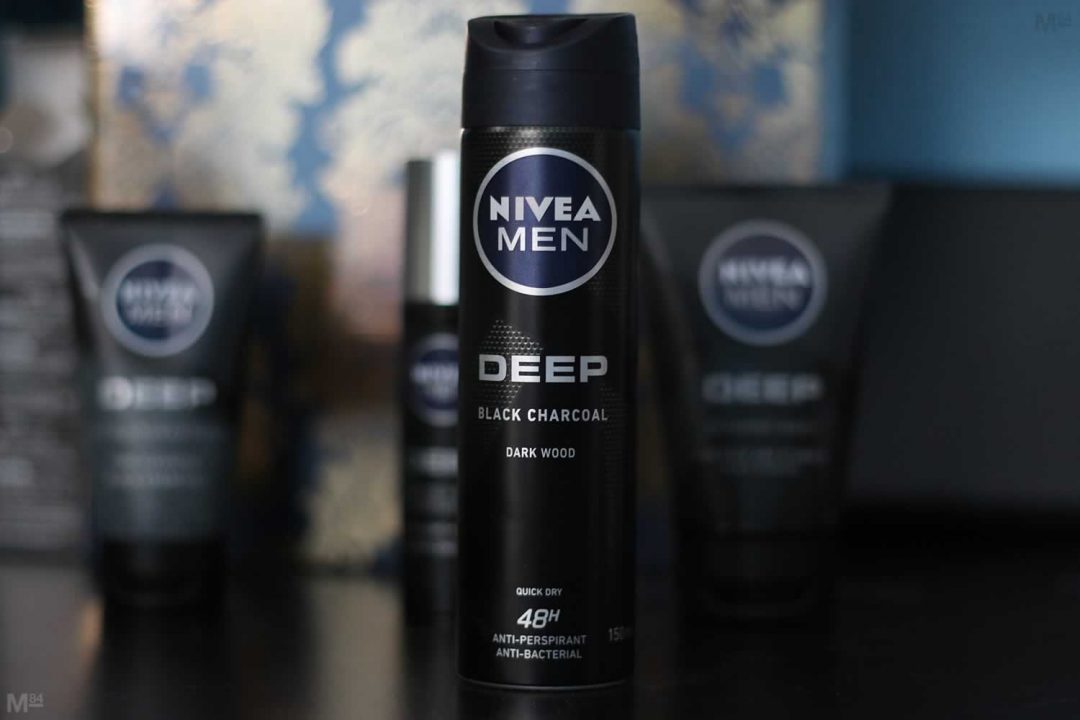 If there's one product we should all be using, it's an anti-perspirant. It's one of the most basic items you can use for personal hygiene, so it's something we'll all have used most of our lives.
I have used a ton of different ones over the years, and lately I have been trying out a new one. It's the Black Charcoal Dark Wood antiperspirant from Nivea, and this is everything you need to know about it.
It's from the NIVEA Men Deep Range of products, which I've been featuring for a while on the blog. I've finally got round to reviewing the antiperspirant, after using it for a number of weeks.
It's said to have long lasting dryness, with 48 hour protection, and has an anti-bacterial formula with black charcoal.
So, what's it like?
Well, I can say that after using it for a few weeks, I really like it. It is winter when I have tested it, but I've never had any problems with sweating, even when wearing lots of layers.
One of the bad things with an antiperspirant is the marks it can leave. I've had some that can be quite flaky when you put them on, with the stuff seemingly crumbling off. There's also that patch problem that some sprays have.
These two things have not been an issue with the Nivea. It has worked well, and I have been happy with the performance. I cannot speak for the 48 hours, as like most people, I have a shower every day, and also apply this on a morning. However I can say that it does last the day, and seems to work well.
As for the smell…I love it. They call it Dark Wood, and it's a scent which is present on most of the NIVEA Men Deep range. It's a really nice masculine scent which is very subtle and light, which is something I prefer. I love wearing a proper fragrance (i.e. an aftershave/cologne) so I don't like anything else to over power it.
This comes in a 150ml bottle, and it has lasted a few weeks. I predict that it will last a few more, which will make it 5-6 weeks, which I think is perfectly fine.
The smell is so nice, and the antiperspirant does a very good job at keeping you feeling fresh.
If you're looking for a new antiperspirant, I can recommend this from the NIVEA Men Deep range. It will keep you dry and feeling fresh, and does the job well.
Thanks For Reading...Want More? 🙌
Hi, I'm Michael 👋 I'd love you to subscribe to my newsletter for exclusive content & updates on my blog straight to your inbox. (No spam, I promise!)