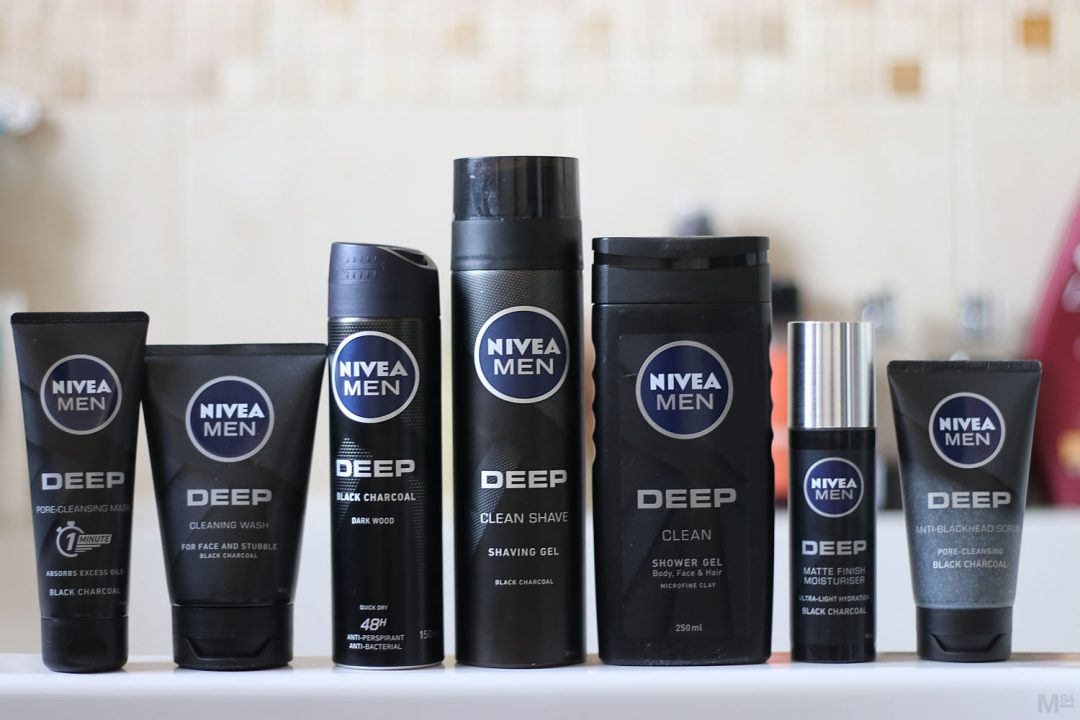 I've used NIVEA Men products for a number of years and have always found them really good. Recently they have launched a new range, the NIVEA Men Deep range of men's products.
Included in the range are products to cover the daily needs of most men. Almost everything is covered, from smelling right with the body spray, shaving, and various products to keep your skin looking it's best condition over the winter.
Here's a quick look at each of the products.
NIVEA Men Deep 1 Minute Mask 75ml
Formulated with black charcoal and clay, the 1 minute mask offers a quick way to deeply cleanse the skin. It refines and visibly tightens pores to reveal noticeably clear, smooth and healthy looking skin.
NIVEA Men Deep Matte Finish Moisturiser 50ml
A light, non-greasy hydrating formula which gives the skin a matte look for the whole day
NIVEA Men Deep Cleansing Wash 100ml
Deeply cleanses the skin from dirt and oil without drying out the skin. The black charcoal formula removes impurities from the skin feeling the face refreshed.
NIVEA MEN Deep Anti-Blackhead Scrub 75ml
Exfoliates the skin and comes with black charcoal and beads, removing impurities and fights against blackheads.
NIVEA Men Deep Antiperspirant & Body Spray 250ml
48 Hour protection from sweat, the sprays protect the skin and give that straight out of the shower feeling. Read the NIVEA MEN Deep Antiperspirant Spray Review here.
NIVEA Men Deep Shower Gel 250ml
Cleanses your skin deeply leaving the skin feeling fresh and clean, with a slightly dark woody fragrance.
NIVEA Men Deep Shaving Gel 200ml
Cleanses the skin for an optimal razor glide, with the gel transforming from black to white when used. The innovative formula protects against bacteria and prepares the skin for a clean and easy shave. Read the NIVEA Men Deep Shaving Gel review here.
I am looking forward to trying out each of these products, and will features these on the blog with a more in depth review.
I have tried the shaving gel, and I like the results I get. It's a nice gel which foams up, and there's no razor burn, with the gel working well.
The Antiperspirant is another one of the products I have tried so far. Once again it's a good product which works well, and has a nice fresh scent which is not over-powering but is noticeable when sprayed.
I am looking forward to trying out these products in the coming weeks and months, and you'll see these covered in more depth in the coming weeks.
Thanks For Reading...Want More? 🙌
Hi, I'm Michael 👋 I'd love you to subscribe to my newsletter for exclusive content & updates on my blog straight to your inbox. (No spam, I promise!)