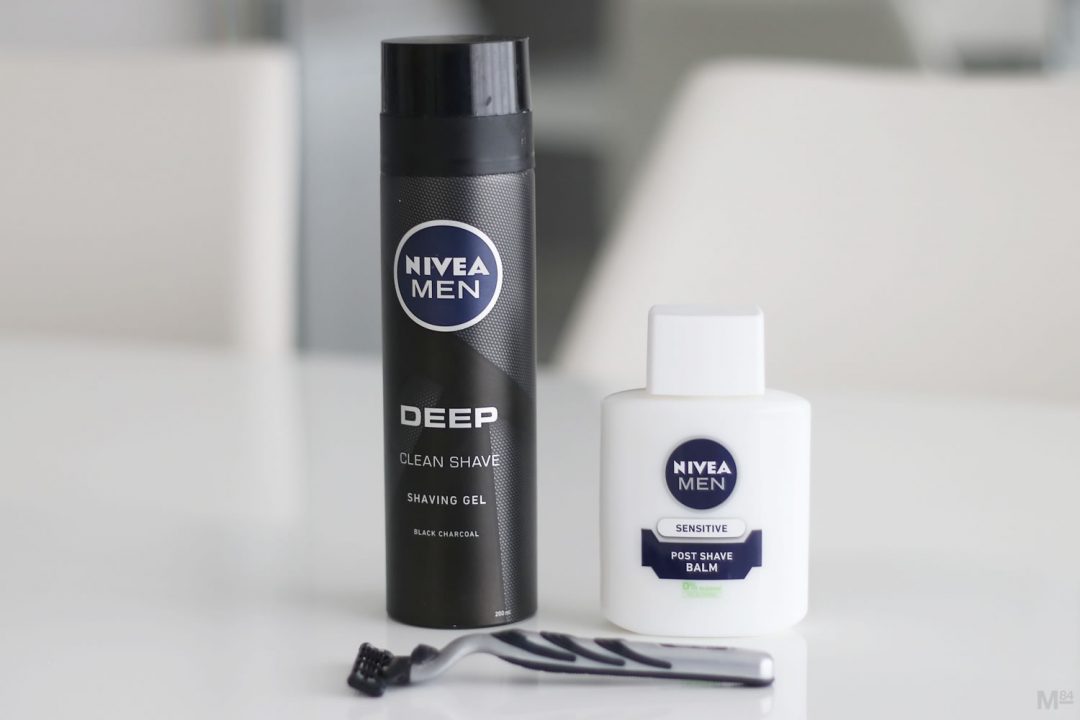 When it comes to shaving gel, and most male grooming products, I am quite regimented in what I use. By that I mean when I find a good product, I tend to stick to it. But I've been trying a new product, NIVEA Men Deep Shaving Gel, to see what it's all about.
I've already mentioned that I've got the NIVEA Men Deep Range, which has a large selection of products covering almost everything a man needs when it comes to grooming. This includes a shave gel, which is what I have here.
I have used quite a few shave gels, oils or foams in the past. I concluded a long time ago that I prefer a gel, and in fact a gel which didn't foam up when used. However, i'm not completely averse to the gels which foam up.
Like many gels, the NIVEA Men Deep Clean Shave is one of those which foams up, which is by design. The clear advantage of this is that you can easily see what you're doing, and where you've still got some of the gel on your face. If you're like me, the disadvantage is using too much, which I do on a regular basis.
It's an easy product to use, with the gel coming out easily, in a cool black colour, before it turning into a foam as you apply it to your face. The black comes from the formulation, which is with black charcoal to help clean the skin and aid with razor glide.
Once you've got good coverage on your face, it's time to start shaving (I've always preferred a wet shave to an electric shave).
When it comes to shaving, the razor blades glide through effortlessly. There's no resistance or friction, and it's a pretty pleasant experience as far as shaving goes.
After shaving there's no irritation or razor burn, and I of course use my aftershave balm, an absolute essential to any shaving regime.
Not forgetting one of the stand out features, I have to mention the scent. I love it. It's a very distinctive scent, which is present in the rest of the NIVEA Men Deep range. It's a slightly woody scent, but very subtle, and you don't have to worry about it hanging around on your skin. Once you've shaved, you'll still be able to use your favourite aftershave.
So I can say that NIVEA Men Deep Black Charcoal Shaving Gel is a very nice shaving gel. I can recommend it. The gel works well, the razor glides effortlessly, and there's that scent which you don't get anywhere else.
Thanks For Reading...Want More? 🙌
Hi, I'm Michael 👋 I'd love you to subscribe to my newsletter for exclusive content & updates on my blog straight to your inbox. (No spam, I promise!)