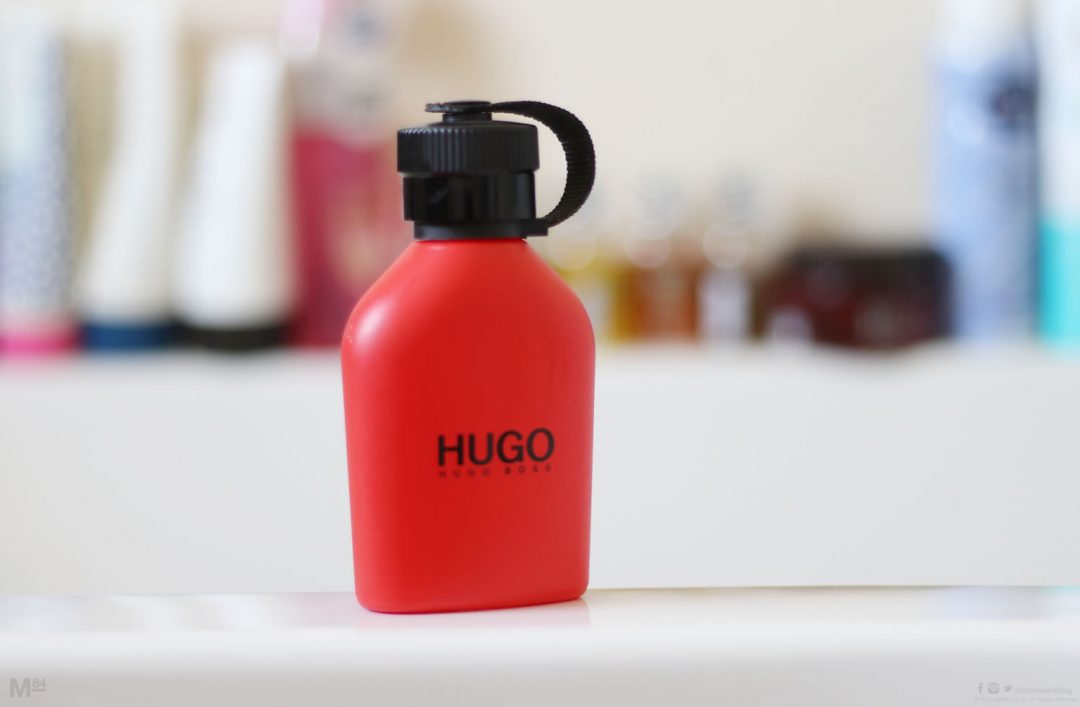 This weeks' fragrance review is an older scent, but one I haven't featured on the blog for some bizarre reason, this is Hugo Red from Hugo Boss.
Hugo Red was released in 2013, and I bought my bottle back then, but I haven't wrote or feature it. It's one of many from Hugo Boss, but this is different from the usual BOTTLED lineup which has a massive cult following and plenty of admirers, including myself.
What is Hugo Red?
First off as always, I'll start with the bottle, mine is a 75ml bottle. As the name would suggest, the bottle is red in colour, and is an opaque glass, with black detailing and branding to the front.
It's a kind of hip flask kind of design, which has a black top which is connected to the bottle with a piece of fabric that unscrews to open. The front is flat, and the back is concave, giving it a really nice feeling to hold in the hand.
The Fragrance
It's a really interesting style of scent, which is nothing like anything else I own. It's not a bad scent, however it's not the best. It doesn't hit any of the high senses, for example it's not super powerful, it's not aquatic, it's not citrus-y, it's not musky.
It's an odd type of fragrance, but having said that, it's not offensive.
According to the notes breakdown, it contains metallic notes, which I imagine gives the scent it's uniqueness.
When it comes to the best time to wear this, I think that it's best to wear during the day, perhaps around town or to the office. If you want something which smells nice, isn't going to cause offensive but will probably go unnoticed, this is a contender.
Overall I think it's a nice fragrance, but because it doesn't hit any of the senses in a big way, it's never been one of those which I've loved.
Longevity – Hugo Red is an eau de toilette and lasts for a pretty nice length of time. I got more than 6 hours from this.
Projection – The projection is reasonable, it doesn't fill the room which is a good thing, and if someone is standing near you, they'll smell it.
Best season to wear – All Rounder
Scent type – Metallic, Powdery, Slightly Citrus
Age Recommendation – 18+
Best Worn – Daytime, Casual, Formal
Top Notes: Grapefruit, Metallic Notes, Pink Pepper, Galbanum
Middle Notes: Cedar, Rhubarb, Metallic Notes, Pineapple
Base Notes: Amber, Tonka Bean
If you own Hugo Red let me know your thoughts. You can read through all my fragrance reviews if you're looking for a new scent.