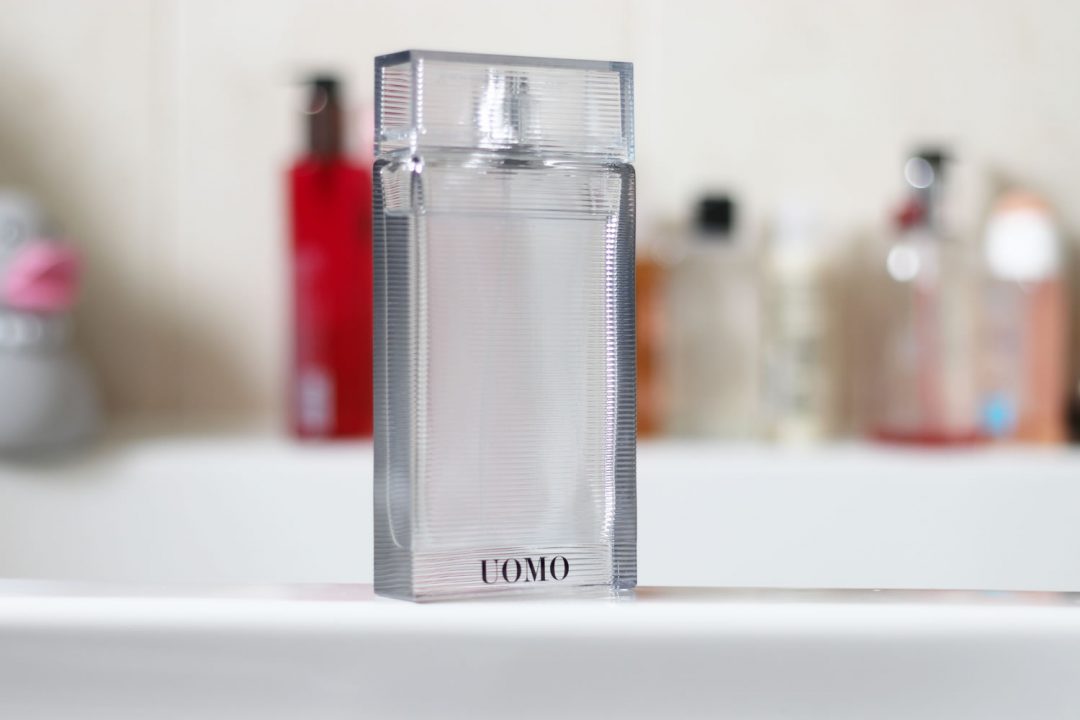 When it comes to fragrances by Ermenegildo Zegna, I do have a few. They are always really nice and pleasant scents, so when I got the chance to check out Uomo by Ermenegildo Zegna, I had to give it a shot.
Ermenegildo Zegna is an Italian luxury fashion house, more known for it's suits than it's scents. But as mentioned I've got a few of their fragrances, and they're all pretty decent, inoffensive types of scents.
I wondered what Uomo would bring to their collection of scents.
This is by no means a new fragrance from them, in fact it's been around since 2013. That doesn't mean that it's not worth a look, and as always, I'll start with the bottle. It comes in a tall clear coloured glass bottle, which is translucent with a shutter/bevel kind of style with a lot of texture to it.
It's distinctive, and you'll not get it confused with anything else. It's a clean design, with only the Uomo branding to the front of it.
When it comes to the scent, it's really nice. It's an aquatic and watery scent, mixed up with some light woody and citrus notes. The woods and spicy nature keep this one masculine, but more of a softer, modern take on the masculine scents, rather than a heavy musky kind of vibe.
It's what many people would call a safe fragrance. It's not one of those showstopper bottles like you could say Dior Sauvage or Tom Ford Noir smells like, but that doesn't mean it's bad.
When you want to smell refined and manly, but you don't want something too strong or something that gives you that nightclub feel, Uomo is the perfect fragrance for that.
You can wear this everyday, for almost all occasions. Whether you're looking for that office fragrance, something for work, everyday to college or Uni, or just something to wear around town, this is one of those.
There's no doubt it will leave it's mark, people will notice how good you smell, but this is more of a subtle hint, rather than a wrecking ball.
One of the good things about Ermenegildo Zegna Uomo is that you can pick it up pretty cheap these days, and expect to pay around £20 for a large 100ml bottle of the eau de toilette.
So if you're looking for a new aftershave for everyday use which is fresh and not going to offend while still being recognisable, I can recommend Uomo.
Longevity – Uomo by Ermenegildo Zegna is an EDT, and is light and fresh, but I still manage to get around 5 hours out of this one.
Projection – The projection is decent, you will smell it as with the people who are immediately near you.
Best season to wear – All Rounder
Scent type – Aquatic/Fresh/Citrus
Age Recommendation – 18+
Best Worn – Daytime, Evening, Casual, Formal
Notes: Citrus, Bergamot, Violets
Do you own Uomo? If you do, let me know what you think of this. As always, you can check out more of my aftershave reviews here, if you're looking for a new signature scent or a new cologne for yourself.
Thanks For Reading...Want More? 🙌
Hi, I'm Michael 👋 I'd love you to subscribe to my newsletter for exclusive content & updates on my blog straight to your inbox. (No spam, I promise!)