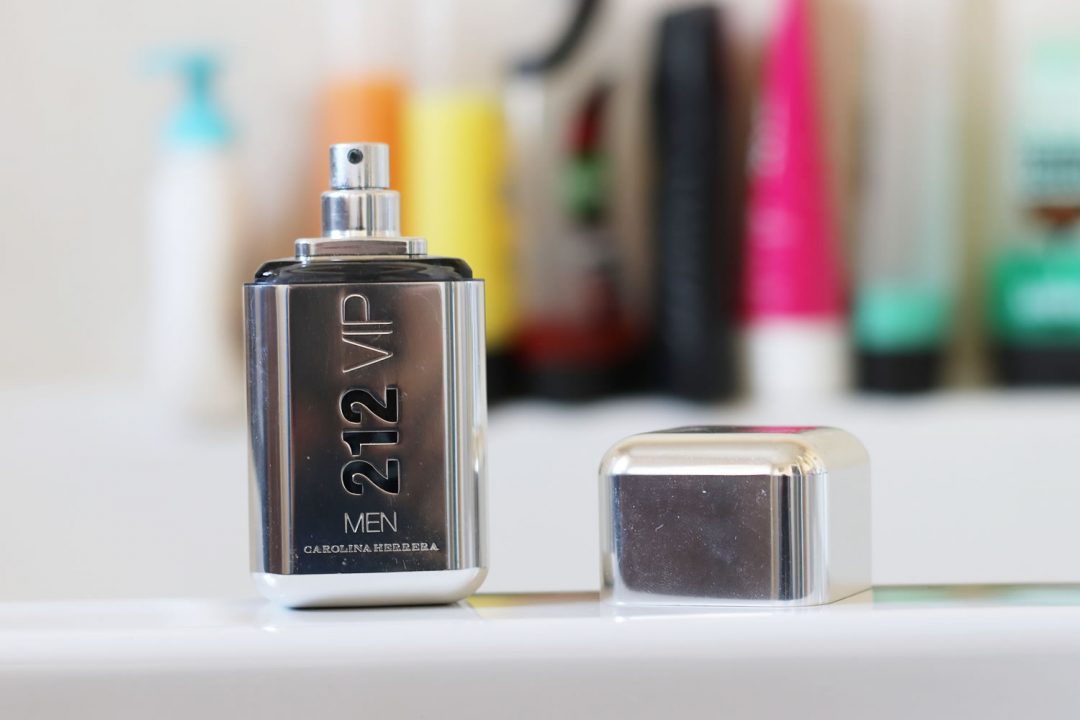 It's time for another good old scent review! This week I am looking back at 212 VIP Men from Carolina Herrera.
I bought this on the back of 212 SEXY MEN as well as 212 MEN, two previous fragrances from Carolina Herrera. SEXY MEN is my favourite out of the two, it's more spicy and woody, and I prefer these types of seductive scents. On the back of both of these, I got 212 VIP when it was released, back in 2011.
It's a very green citrus style of scent. For me, these types of scents are more suited to a Spring or even Summer time of year, definitely during the day, and for that, it would be quite a pleasant smell. But this is advertised as a party scent, and is supposed to reflect the New York private party scene. I don't think that this is a nightlife scent as it's marketed, but that doesn't make it a terrible one.
I've not worn this too much, mostly because it's not my favourite style of scent. It is kind of inviting in it's own way, but not an old school woody or hard spicy kind of way. The spicy notes in this are more citrus orientated, and it's a pleasant scent rather than a show stopper. When I think of other green scents which are close to this I think of YSL Libre or Hugo Boss Selection, but I think they does the job much better.
I really do like the bottle though. As with other Carolina Herrera bottles it has a magnet top which I always like and think it adds a touch of elegance and class, and is finished in chrome silver which really does look the part. The 212 wording is in a cut out debossed style, with the other branding in a debossed style too.
Overall this isn't a bad fragrance, and the marketing slogan for this one was, "Are you on the list?". Well sadly this one isn't going to make it on my list, however as mentioned it's a perfectly reasonably scent. This is one to wear when you want to smell nice, without your scent being a talking point.
Best season to wear – Spring/Summer
Scent type – Citrus, Fresh, Fresh Spicy
Age Recommendation – 18+
Best Worn – Casual, Formal, Day Wear
Top Notes – Gin Tonic, Ginger, Black Pepper, Passion Fruit
Middle Notes – Chilled Vodka Zubrowska, Caviar Lime, Hot Ginger
Base Notes – King Wood, Leather, Amber Extreme
What do you think of 212 VIP by Carolina Herrera? If you own this one, let me know. As always you can find more cologne reviews here if you're looking for that signature scent, or just want to read some reviews or guides on various different fragrances.