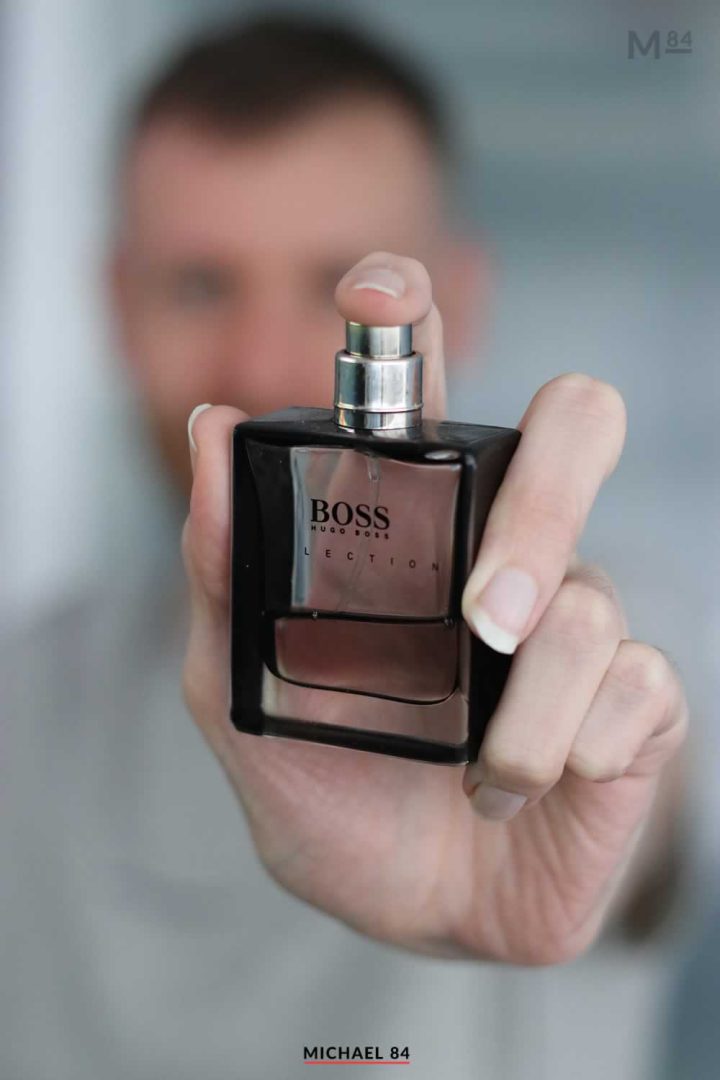 It's around that time where you might be looking for a fragrance for spring or summer. It's definitely a time I'm wearing them, and Hugo Boss Selection is an eau de toilette which I love to wear.
I've owned this one since it was first released in 2006, and I still think it's up there as a very good fragrance.
Want to know why?
Here's everything you need to know about Selection, and why it's such a good smell.
What Does Hugo Boss Selection Smell Like?
Right off the bat I can tell that Hugo Boss Selection is a green fragrance with some brilliant citrus vibes that combine with some fresh spicy notes that are simply fantastic. The grapefruit and bergamot shine though, with pink pepper giving it a real fresh spicy kick.
It's fresh and a little musky, and is a scent I would describe as being quite universal, good for any man.
It's not the most masculine scent I own, but it still works well as a male fragrance. It's not dark or woody which isn't a bad thing, as this makes it a great all round scent for almost any occasion.
It kind of reminds me a little of Bvlgari Pour Homme Soir, a scent I used to own that's now discontinued.
How Strong Is Hugo Boss Selection?
Boss Selection isn't too strong, but when you spray it you will smell it. I have used it a fair bit and think that the strength is fine for a scent of this type, being a cologne on the lighter side.
If you wear it you will smell it, as will those close to you. It doesn't last too long, but I was able to go for around 4-5 hours while still smelling this.
It's an eau de toilette, and if they ever made this stronger, such as the same scent as an eau de parfum, it may have given it a bit more longevity.
Hugo Boss Selection Bottle
The Boss Selection bottle is clean and simple. It's a clean and clear glass bottle with branding to the front, and rectangular in shape.
It may look basic but the glass feels premium, as does the top which has a nice chunky feel to it.
The atomiser works fine, giving a reasonable amount of spray, although not too wide.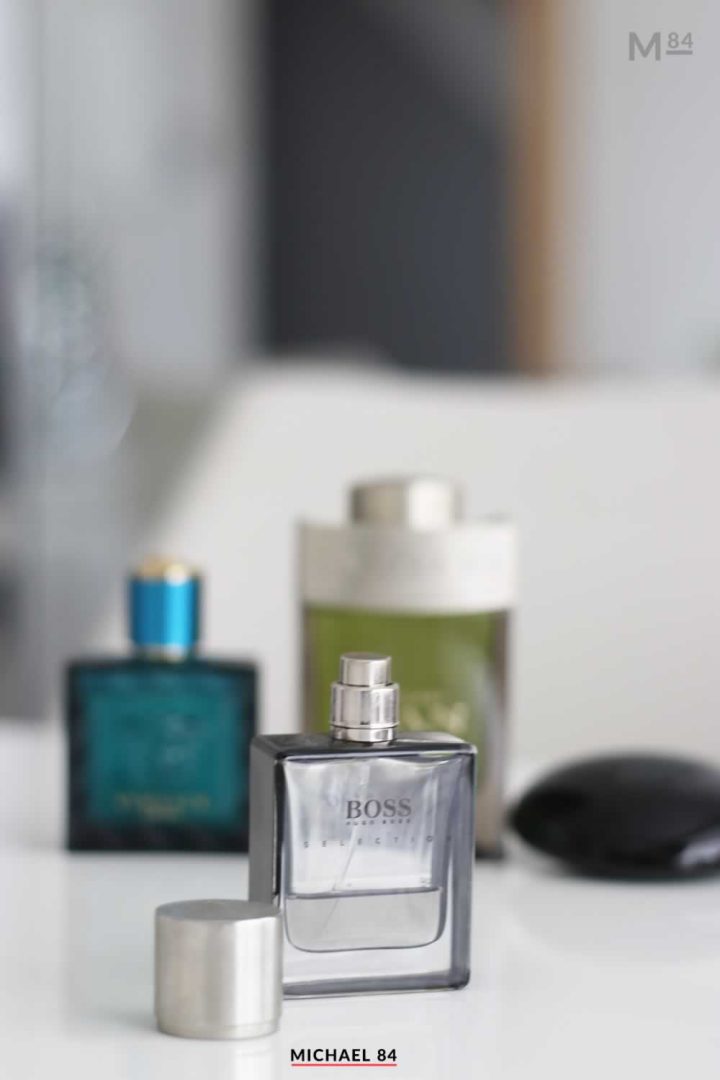 When & Where To Wear Boss Selection Aftershave
Personally I prefer wearing Hugo Boss Selection during the day, especially in spring. It just comes into it's own on a day filled with springtime rain, obviously making it a good rainy day scent.
But because of it's versatility, you can wear this one more or less whenever you like, whatever the season.
What Clothes To Wear With Hugo Boss Selection
When I smell think I always think of a clean crisp white shirt, that is the style of clothes it reminds me of. It's a kind of clean office smell, something you can walk into work wearing and people will know you smell good without over powering them.
It will work well in more casual clothing too, but I think it's sophisticated enough for a smart casual or even formal occasion.
Who Is Hugo Boss Selection Eau De Toilette For?
Selection can cover a wide age range, just because of the style of the smell. It would be prefect for younger guys, 18 – 25, but as mentioned it works just as well in formal situations where you'd expect guys to be older, 25 – 50.
It's not a mature scent by any means, but it is a fresh fragrance that men of all ages can enjoy.
Is Hugo Boss Selection Fragrance Worth It?
In my opinion, Hugo Boss Selection is worth it. These days you can pick up a bottle for around £30, in fact at the time of writing they were on Amazon for £27.
For a good fresh spicy and green citrus fragrance, this is a really good deal. It's such a nice and pleasant scent, whether you're looking to bolster your fragrance wardrobe or have that one scent for this season, it works.
Hugo Boss Selection Key Takeaways
Pros
Very good fresh green smell
Modern and stylish scent
Inexpensive fragrance
Unique as it's quite old and many people don't wear this
Cons
An older fragrance which could be deemed 'uncool'
Is not the longest lasting
Not the best choice for an evening or in colder temperatures
Hugo Boss Selection Details
Best season to wear – Spring/Summer
Scent type – Green, Fresh Spicy
Age Recommendation – 18+
Best Worn – Daytime, Formal, Casual
Longevity – Boss Selection is an eau de toilette and lasts a short-to-reasonable length of time. I got around 4-5 hours with this.
Projection – The fragrance projects quite well, those around you will be able to smell it.
Top Notes – Pink Pepper, Grapefruit, Orange, Bergamot
Middle Notes – Geranium, Cedar, Star Anise
Base Notes – Patchouli, Vetiver, Musk
Verdict
Overall I really like Boss Selection, and have done since it's first release which was way back in 2006. It's a green citrus and fresh type of scent that still smells great today. The best thing about this is you can pick this up for around £27 – £30, which is incredible value.
It's not discontinued but it can be hard to find in traditional mainstream fragrance shops. You'll find bottles of this at discounters and Amazon, and a few other online retailers too.
You can always check out more of my perfume reviews if you're looking for a new scent or just want a catch up on the latest fragrance reviews here at Michael 84.