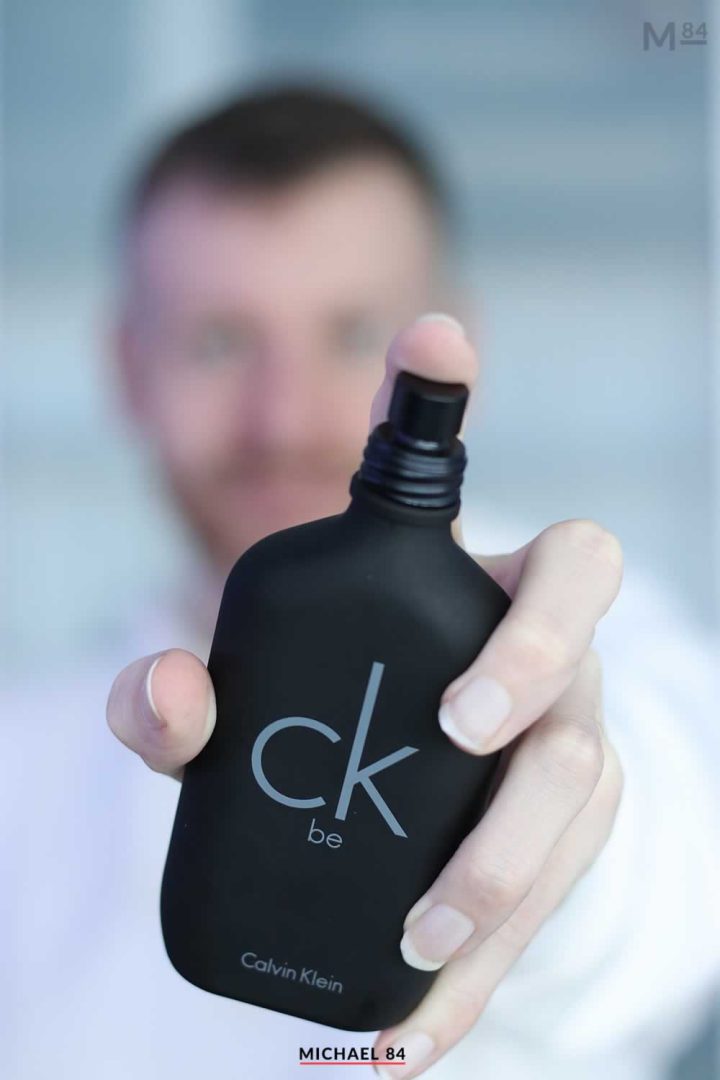 I got a brand new old fragrance! I say brand new old because as it's new to me, it's quite an old scent, this is Calvin Klein CK be.
I received this as a present. If you know me and don't know what to buy me, the easiest answer in the world is a bottle of aftershave.
Is this scent still relevant today, and has it stood up to the test of time?
Here's everything you need to know about CK be.
CK be is a fragrance which was released way back in 1996. This was the hay day of Calvin Klein fragrances, coming after the exceptional and infamous CK One which is an all time classic scent.
What Does Calvin Klein CK be Smell Like?
Calvin Klein CK be has a really interesting scent. It's quite a warm and inviting scent, I get a strong hint of green notes mixed with light woods and also powdery notes which really gives this scent quite a unique smell.
There's lavender, bergamot and mandarin orange as well as peach, jasmine and orchid which really come through. The lighter woodsy smell comes from the cedar, musk and sandalwood.
CK be is a unisex scent, and it does it well. It's not super masculine, but not feminine either. The floral and powdery styles in this might suggest it leans more towards a female audience, but the green and musky notes keep this in unisex territory.
How Strong Is CK be?
CK be is a light scent, but despite that, it packs a pretty decent punch. When I am wearing it I can certainly smell it, and it feels like quite a powerful scent, despite it being fairly light.
It's not a fragrance that you'll smell a million miles away, but it's strong enough that you can smell it when you're close.
The longevity is ok, but not great. This is an eau de toilette and is also a light scent, so it's not expected to last a long time. I got about 4-5 hours of smelling CK be.
CK be Eau De Toilette Bottle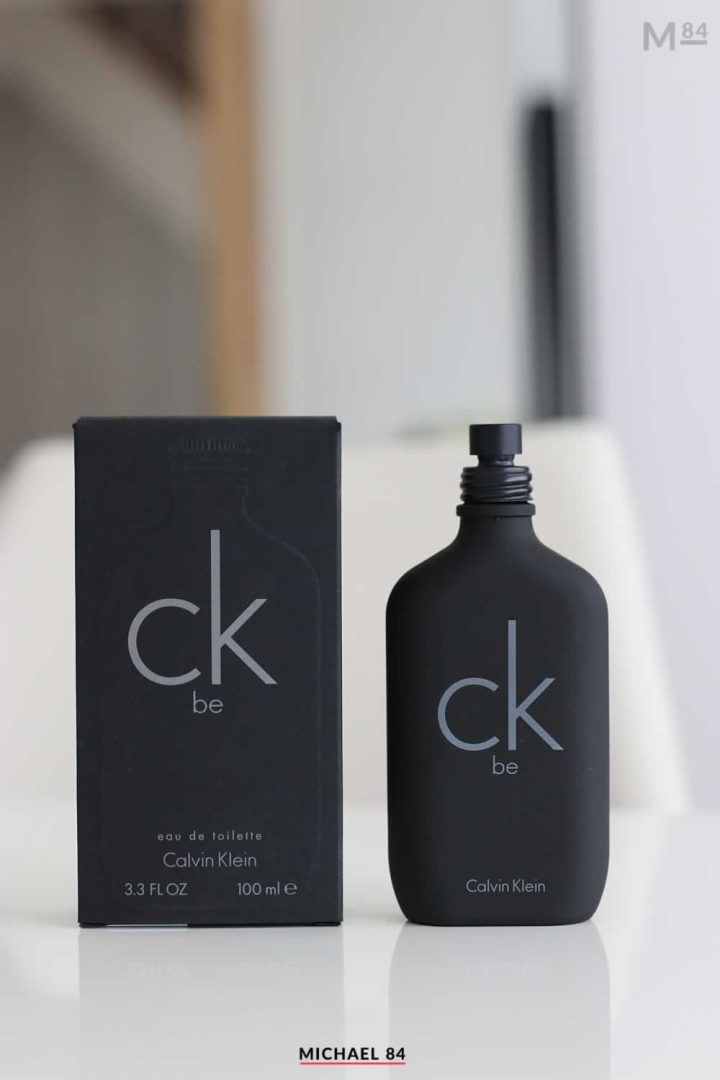 The CK be eau de toilette bottle is the same as the CK One bottle. The same slender body shape with it's curves and is a reasonably tall bottle depending on the size you go for.
The difference being that rather than being clear translucent, this bottle is opaque black in colour with the CK be branding in grey.
The atomiser is fairly good, and gives off a nice wide spray giving good coverage.
I got myself a 100ml bottle, with smaller 50ml and larger 200ml bottles being available.
When & Where To Wear CK be
I see CK be as a causal scent, so casual settings is where it's worn best. This can be anything from using this as a day to day scent, a fragrance for work, or something to wear around town.
This isn't a super sophisticated scent, so I'd personally keep this for wearing during the day rather than an evening, although it could be worn then too.
What Clothes To Wear With CK be
As this is a casual scent, a casual dress code will suit this best. This is a great fragrance to wear in the spring and summer, pairing it up with a t-shirt or polo shirt. It could also work alongside a more smart casual outfit, but there's better options when you want to go smarter or more formal.
Who Is CK be For?
CK be is for almost anyone, that's the great appeal. It's unisex, so good for both men and women, and as for age, it has quite a big range.
I see this more as a youthful scent, but having said that anyone from 15 – 40+ could wear this and not be out of place.
For those looking for a pleasant and casual scent, this is a contender.
Is CK be Worth It?
These days you can buy a 50ml bottle of CK be for under £15, which is a great deal. You can go bigger for less than £20, once again a good deal. If you're looking to add to your fragrance wardrobe or want to try something floral, green and powdery, this is worth a look.
For the money and scent, this is like most CK fragrances, which means it is worth the price.
CK be Key Takeaways
Pros
Clean and attractive scent
Unisex pleasant smell
Inoffensive
Cheap
Cons
An older fragrance
Not a strong masculine scent
Doesn't have that 'wow factor'
Longevity isn't the best
CK be Details
Best season to wear – All Rounder
Scent type – Green, Clean, Floral, Powdery, Slightly Woody
Age Recommendation – 18+
Best Worn – Day, Evening, Casual
Longevity – CK be is an eau de toilette and lasts a short-to-reasonable length of time. I got around 4-5 hours with this.
Projection – The fragrance projects well, there is no need to over-spray. People close to you will smell this.
Top Notes: Green Notes, Lavender, bergamot, mint, mandarin orange, juniper berry
Middle Notes: Peach, jasmine, orchid
Base Notes: White musk, sandalwood, cedar, 
Verdict
CK be is a clean, green and powdery inoffensive unisex fragrance that does it's job well. It makes you smell nice. While it's not the most masculine or has that stand out wow factor, it has a pleasant scent and is going to make you smell good for a few hours. Out of all the Calvin Klein fragrances, it's up there as one of the good ones.
Best worn during the daytime and in the spring and summer, it can be described as an all rounder. When you want to spray something that smells nice, this is an each reach.
You can check out more fragrance reviews over in the blog, if you're looking for a new scent or signature fragrance.