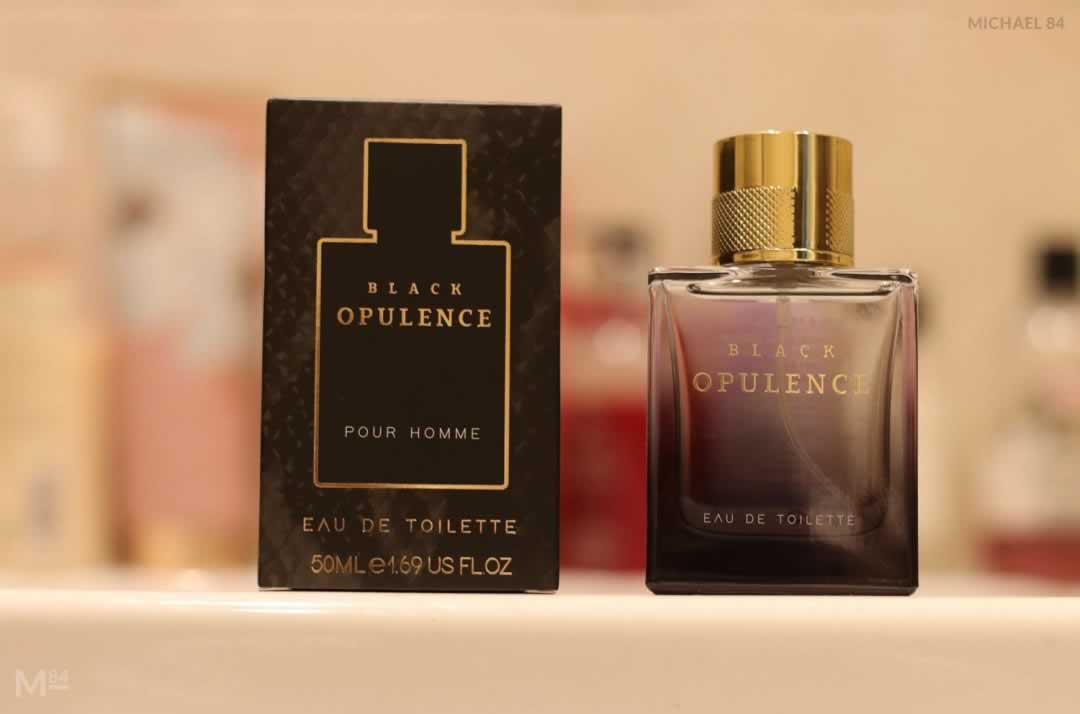 A fragrance which costs £3.50…Surely this is going to be terrible, right? Primark have released a few men's fragrances, and I've just got one of their men's aftershaves, Black Opulence. But what does a £3.50 aftershave actually smell like?
We all know Primark, they sell affordable clothing and homeware, and what was first thought to be a cheap and shameless shop, has transformed it's reputation into being a firm favourite amongst budget fashionistas.
There's a ton of cheap brands, including those Supermarkets which sell their own brand discount fragrances, mostly women's, but Primark also do a pour homme range. When I found this out, I had to try out one of their scents.
There's something to be said about cheap fragrances, some of them I really like. Old designer bottles can be had for not much money at all, and I've bought myself a few in the past. CK One brings be back to my teenage years, and will forever smell good to me.
That comes in at around £20, which is not expensive at all, but in comparison to this, it's 6 times the price!
So, How does Black Opulence smell?
It's a pleasant scent. It's quite an aromatic scent, and very 'purple'. Sadly there's I couldn't find any information on this scent at all (this is the only article on Black Opulence right now!) so no note information.
But it smells like it has some purple style of note, perhaps lavendar, iris or lilac.
It's light spicy, but when it comes to drilling down on an accord, it's hard to place. It's not citrus, aquatic or woody, and the spicy style you get from this is quite toned down. That is not a bad thing, as it makes this work for an every day scent, which is where I would put it.
It's not going to come up against the big hitters, the high end perfumeries such as the Tom Ford's and Creed's of the world, but it's not supposed to. I've got a little bit of a nose for the premium high end stuff these days, and you can tell this is not that, it does have a bit of a synthetic edge to it.
The Bottle is nice enough. It's a nice glass bottle with branding to the front. The bottle top is gold in colour which is a nice touch and in keeping with the black and gold colour scheme, but is very 'plastic-y' and feels cheap, but at this price point, it doesn't really matter.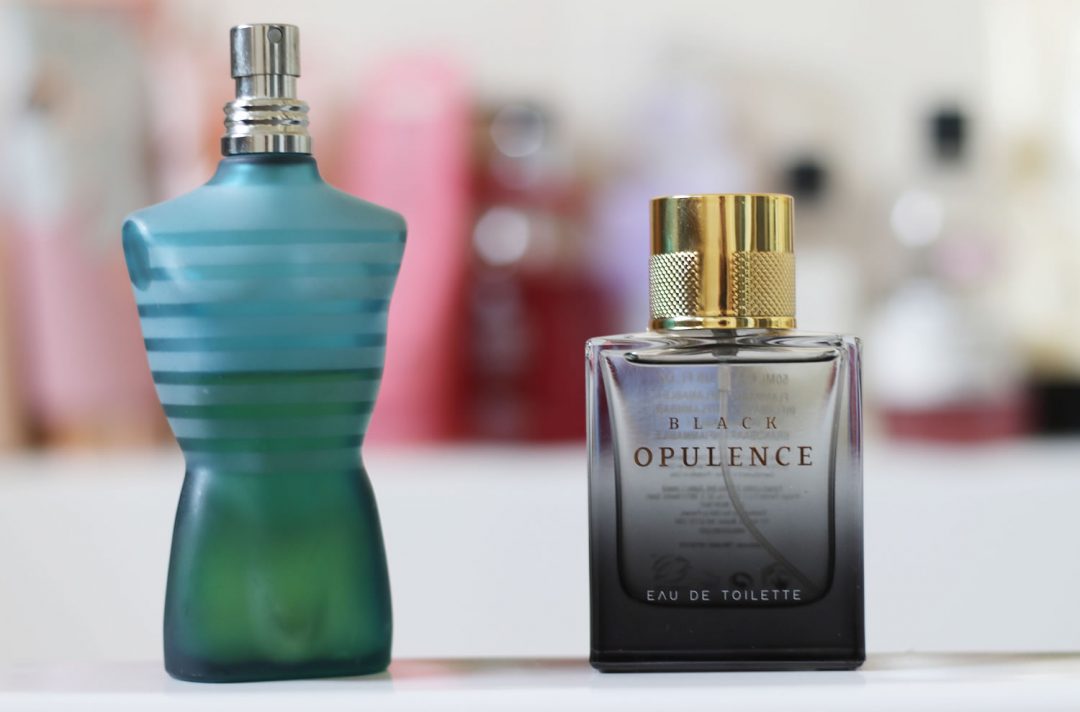 It Smells Familiar – Is It A Dupe Of A Popular Fragrance?
When I first had a smell of this I thought it did smell familiar. I couldn't place it, and then hours later it literally hit me…I think this smells like Le Male from Jean Paul Gaultier. I tried out my JPG on one arm and then the Black Opulence on the other, and it is really similar.
If you're unfamiliar, in the fragrance world some at the cheap end are known for creating fragrances which happen to smell very close to a popular designer brand. To my nose, this smells like Le Male, although you may think otherwise.
Conclusion
If you're looking for a pleasant everyday scent to wear to work, or just want a cheap daily scent, you can't really complain at this, it's only £3.50. I wouldn't wear this on a night, as it's not a powerful scent for me, it's not special or has that killer WOW factor of a scent.
But if you're not a fragrance connoisseur and just want something for daily use without spending more than £10, this is easily worth it.
If you're looking for your perfect scent or want to read more, check out the fragrance reviews to find every cologne which is interdependently reviewed by me.